Archives by date
You are browsing the site archives by date.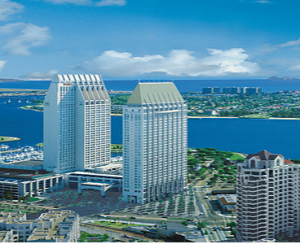 By Merv Adrian on August 20, 2010
On my second day at TDWI, I was in meetings all day – events like this are a great opportunity for analysts to catch up with many of the companies they follow at one time, and this particular one was packed with sponsors. Congrats to the folks who sell sponsorships – they had a packed […]
Posted in Business | Tagged 1010 Data, ADBMS, column stores, Data Warehousing, DB2, DW, Endeca, hp, Industry Trends, Information Builders, Kickfire, Knightsbridge, mapreduce, MPP, NeoView, ParAccel, Parallel Data Warehouse, sessionization, smart analytics system, Sybase IQ, TDWI, Teradata, Vertica, Xtreme Data

By Jeff Nolan on August 20, 2010
It is estimated that there is as much as $2 trillion in cash on the balance sheets of public companies in the U.S. alone. The conventional wisdom of Keynesians has been that the unprecedented level of spending that the Federal government has undertaken would prime the economic pump which would create demand that would spur […]
Posted in Trends & Concepts | Tagged Balance sheet, debt, economy, Keynesian economics

By Vinnie Mirchandani on August 20, 2010
Someone at a large outsourcer shares with me an email he sent to his CEO lamenting the while the annual report repeatedly talks about innovation, there is no budget in R&D/innovation at the firm – and he has been there over a decade. A friend at a large software firm complains his firm did not […]
Posted in Trends & Concepts | Tagged innovation | 1 Response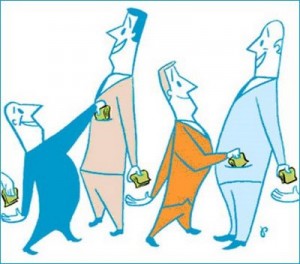 By Jason Busch on August 20, 2010
Procurement fraud is a topic that continues to gain increasing attention, albeit in a quiet sort of way. I am hearing about it more and more, from headline grabbing stories such as this one highlighting employee fraud and IP thef…
Posted in Business | Tagged apple, ethics, Fraud, hiring, procurement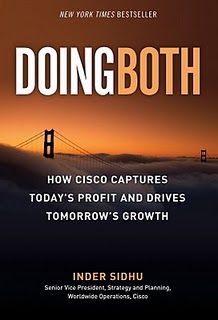 By Sadagopan on August 20, 2010
Cisco founded in , 1984 is a global technology powerhouse and a very admired corporation. Its seminal breakthrough of the router connecting two different computer networks laid the seed for the internet enabled networking industry.. Today, as we lo…
Posted in Featured Posts, Trends & Concepts | Tagged book review, business strategy, Cisco, Cisco Systems, Emerging Models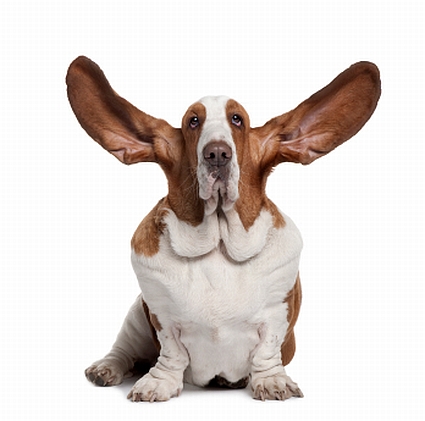 By Michael Krigsman on August 20, 2010
Managers often express surprise upon learning their project will run late or over-budget. Nonetheless, we frequently ignore early warnings signs that indicate a project faces trouble.
Posted in Trends & Concepts | Tagged Change Management, Management, Project and Program Management, Project Failure, Project Manager, Warning sign | 2 Responses

By Phil Wainewright on August 20, 2010
Listen to my conversation with Shahab Kaviani, EVP of marketing and product marketing at HyperOffice, which provides an online suite of collaboration and productivity applications for small businesses. In this podcast, find out how small business use of online collaboration…
Posted in Technology / Software | Tagged collaboration, email, google, google apps, hyperoffice, iPhone, mobile, smb, softwareasaservice, zoho

By R "Ray" Wang on August 20, 2010
The majority of 22 publicly traded software vendors demonstrated solid year-over-year (YoY) quarterly growth from Q2 2009 (see Figure 1).   Every SaaS vendor in the Software Insider Index® drove 14% to 26% growth (see Figure 2) despite the pick up in on-premises license sales.  Highlights for the 2010 CY Q2 2010 results: On-Premises Trends JDA […]
Posted in Business | Tagged 2010, Amdocs, Ariba, Blackboard, CA Technologies, CDC Software, Computer Associates, Concur, Deltek, Enterprise Business Apps, Enterprise Business Apps Vendors, enterprise software, Exact Software, IFS, JDA Software, Lawson, Manhattan Associates, netsuite, on-premise, on-premises, oracle, Q2, QAD, Quarterly Financial Tracker, RightNow, SaaS, salesforce.com, sap, SII, SII®, software as a service, SuccessFactors, Taleo, Ultimate Software

By Jason Busch on August 20, 2010
For the longest time, there has been a sort of binary perspective in the US — which, surprisingly, does not break down along partisan lines — between those in the free trade camp and those who want to erect at least limited barr…
Posted in Business | Tagged Business, China, Free market, free trade, trade