Archives by date
You are browsing the site archives by date.

By Zoli Erdos on August 23, 2010
Little @monkchips is no longer our youngest member.  We're happy to welcome to this world Ella Reese Corsello, born 4 days ago: I don't have her Twitter id yet (or perhaps she is not following me?), so congrat's to her Dad, our own Jason Corsello.
Posted in Trends & Concepts | Tagged baby, girl, youngest ei | 1 Response

By Josh Greenbaum on August 23, 2010
I am sitting in Workday's 2010 Technology Summit hearing the pitch about the supremacy of multi-tenancy, and despite their best efforts, Workday's rationales about this key piece of SaaS orthodoxy are coming down solidly on the vendor side of the equation, not the user side. While the benefits that multi-tenancy can provide are manifold for […]
Posted in Featured Posts, Technology / Software | Tagged multitenancy, multitenant, netsuite, SaaS, software as a service, tenancy, tenancy debate, workday, workdaytech | 9 Responses
By Phil Wainewright on August 23, 2010
The world of work is going to become increasingly chaotic during the coming decade and organizations are going to have to plan for "radically different technology governance models," warns industry analyst Gartner this month. The firm recently published a list of ten changes the world of work will witness during the next ten years, and […]
Posted in Trends & Concepts | Tagged Analysis, chaos, Cloud, Cloud Computing, collaboration, gartner, Social Media, socialnetworking, work, work20

By Brian Sommer on August 23, 2010
Workday is opening up to a tough crowd of industry analysts. Here are the morning's highlights from this briefing.
Posted in Business, Featured Posts, Technology / Software | Tagged PeopleSoft, SaaS, software as a service, workday, workdaytech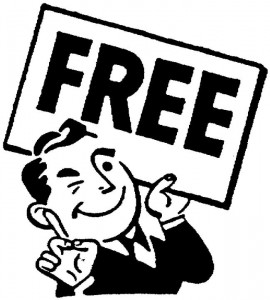 By Jeff Nolan on August 23, 2010
Seth Levine recently wrote a great post on pricing topics for software as a service companies; I agree with what he writes and can relate given a project I have been immersed with that goes to this very topic. Web startups reflexively over complicate their pricing strategy and/or undervalue what they are offering by making […]
Posted in Business | Tagged 37signals, Free, freemium, Price point, Pricing strategies, startups | 4 Responses

By Zoli Erdos on August 23, 2010
Enterprise Software as a Service provider Workday is holding an all-day Technology Summit (their first one) to the analyst community.  I'm lucky enough that Workday is based in Pleasanton, so for the first time I don't have to get on  a plane for such a meeting. Also, this could very well be the highest concentration […]
Posted in Business | Tagged analysts, enterprise software, erp, software as a service, workday technology summit, workdaytech | 3 Responses

By Bob Warfield on August 23, 2010
For marketing, content trumps SEO and links back to your site.  That's not to say there is no value in SEO or links, just that if you have to choose or prioritize, content is at the top of the heap.  If you're a big company, you can probably choose to invest in all with far […]
Posted in Featured Posts, Trends & Concepts | Tagged bootstrapping, marketing, strategy | 3 Responses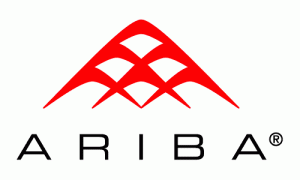 By Jason Busch on August 23, 2010
In this second post looking at potential Ariba acquisition targets (see the first post here), I'll start with a few additional areas that make logical solution depth/extensions sense. The first is supplier management, which Ariba currently has a solution in today, but is not gaining the level of traction that RollStream and others in the […]
Posted in Business, Featured Posts | Tagged Ariba, Mergers And Acquisitions, procurement