Archives by date
You are browsing the site archives by date.
By Evangelos Simoudis on August 24, 2010
Last week I provided my notes on the SaaS workshop that was organized as part of the recent Pacific Crest technology conference in Vail. Today I'll talk about online advertising which was another major theme at the conference. Online advertising continues to grow in spurts. Ad budgets remain volatile even though the presenters at the […]
Posted in Business | Tagged conferences, internet, Online advertising, SaaS

By Michael Fauscette on August 24, 2010
Starting a little over five years ago, workday quietly went about the business of redefining ERP software. After spending a day with the team at its first ever analyst technology summit yesterday I have to say that they are not being quiet anymore and with good reason. The management team reads like a who's who […]
Posted in Technology / Software | Tagged application, Cloud, erp, innovation, PaaS, SaaS, workday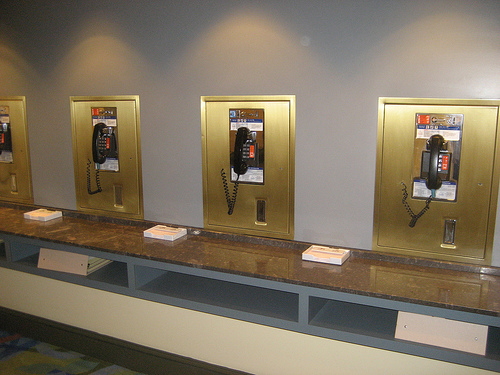 By Michael Coté on August 24, 2010
The telco ecosystem is finally waking up to Microsoft's great epiphany of the 80's and 90's: it's all about developers.
Posted in Trends & Concepts | Tagged 280 North, Alcatel-Lucent, android, apple, Community, iPhone, M&A, marketing, mobile, MOTO, motorola, Programming, Smartphone, The New Thing

By Vinnie Mirchandani on August 24, 2010
We run into each other at various industry conferences – a group of industry analysts, consultants and bloggers focused on enterprise software. Rarely though 20 of us are we in a room for a whole day – many of us have competitive business models, others honestly cannot stand each other. So, it is even more […]
Posted in Business | Tagged Aneel Bhusri, David Duffield, enterprise software, erp, sap, software as a service, workday, workdaytech
By Zoli Erdos on August 24, 2010
Yesterday I was privileged to sit in a group of 20 or so analysts (many of them fellow Enterprise Irregulars) invited to Workday's first ever Technology Summit. For short background, Workday's original call to fame came from it's Founder, Dave Duffield, an Enterprise Software Legend, who built PeopleSoft from nothing to a position of challenging […]
Posted in Business, Featured Posts | Tagged communication, Dave Duffield, enterprise software, erp, HRM, PeopleSoft, SaaS, sap, Social Media, software as a service, Twitter, workday, workdaytech | 1 Response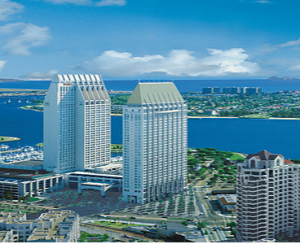 By Merv Adrian on August 24, 2010
I've posted twice about TDWI's San Diego event, and I still haven't exhausted the thoughts I wanted to share. That's a measure of just how important and successful I think the show was. Three things jumped out at me: The audience is back, and it's ready to spend. The event was buzzing; I was told […]
Posted in Business | Tagged ADBMS, Agile, Agile BI, Aster, BI, business intelligence, Eclipse, IDE, Industry Trends, mapreduce, TDWI, Wherescape RED

By Brian Sommer on August 24, 2010
More on the Workday Technology Summit including information re: an iPad analytics application, Workday Labs interest areas and the role of social media in Workday applications.
Posted in Technology / Software | Tagged Facebook, ipod, linkedin, ui, workday, workdaytech

By Naomi Bloom on August 24, 2010
Workday held a briefing yesterday for twenty of enterprise software's toughest and most knowledgeable analysts.  Workday had much more to say about their technology and business strategy, about their underlying architecture and object model, and about what's cooking in the Lab than they've revealed thus far to this type of audience.  Even a few surprises […]
Posted in Business, Featured Posts | Tagged best practices, enterprise software, HR Tech, HRM Software, Looking Back/Looking Forward, Metrics/Analytics, Models/Modeling, Preferred Behaviors, SaaS, Social Technology, workday

By Phil Wainewright on August 24, 2010
This blog post could so easily have been a paean in praise of T-Mobile. The mobile network launched a new set of pay-as-you-go data roaming boosters in the UK this spring that slash the cost of cellular Internet access when traveling in Europe. With a two-week vacation in prospect, I was keen to avoid the […]
Posted in Business | Tagged iPhone, Mobile network operator, roam, roaming, t-mobile, telco, Telecommunication

By Maggie Fox on August 24, 2010
Remember how we told you it was time to stop building microsites, think like a broadcaster and build channel? Well, big brands have been doing that very successfully. In fact, according to this article in AdAge, in many cases branded sites are being completely eclipsed by "owned" social media: "Coca-Cola, with its 10.7 million Facebook […]
Posted in Trends & Concepts | Tagged advertising, Advertising Age, brand, Coca-Cola, eyeballs, Facebook, Social Media, Website