Archives by date
You are browsing the site archives by date.

By Merv Adrian on September 20, 2010
IBM's bid to acquire Netezza makes it official; the insurgents are at the gates. A pioneering and leading ADBMS player, Netezza is in play for approximately $1.7 billion or 6 times earnings. When it entered the market in 2001, it catalyzed an economic and architectural shift with an appliance form factor at a dramatically different […]
Posted in Business, Featured Posts | Tagged ADBMS, analytics, BI, business intelligence, Business Objects, Cloudera, cognos, Data mining, Data warehouse, data warehouse appliance, Data Warehousing, Database, DatAllegro, DBMS, FPGA, GNU, hadoop, hp, ibm, IBM POWER, Industry Trends, Kalido, Kona, mainframe, mapreduce, microsoft, MIcroStrategy, NEC, Netezza, node, oracle, R, SAS, Skimmer, smart analytics system, spatial analysis, spss, statistical analysis, storage engine, Teradata, Tibco, TwinFin, UDF

By Josh Greenbaum on September 20, 2010
The HP Way died a miserable death on the altars of Oracle Open World last night, in an auto-da-fe of medieval proportions. It's as if Larry Ellison's Sun Tzu alter-ego had scripted it personally – no need to say anything, just let HP be HP and make the company's growing irrelevance so stark and obvious […]
Posted in Business, Featured Posts | Tagged Ann Livermore, Hewlett-Packard, hp, ibm, Larry Ellison, The HP Way | 1 Response

By Bob Warfield on September 20, 2010
What a fabulous idea:  spend $399 for a pad and get a free printer! That's the idea behind HP's Photosmart eStation printer, and I love it.  In fact, we need more thinking like this. Why continue to offer difficult hardware pushbutton UI on so many devices when a pad interface lets you offer a much richer […]
Posted in Trends & Concepts | Tagged android, apple, google, Hardware, Hewlett-Packard, hp, iPhone, mobile, Peripherals, Printer, tablet, user interface, Wireless

By Bob Warfield on September 20, 2010
So here I am, 5 days after the big announcement, and still no new Twitter UI.  We just finished a weekend, which would seem to me like a logical time to roll it out to the remainder of the audience.  No joy.  WTF, over? Is Twitter not multitenant, or what?  I sure they look with […]
Posted in Featured Posts, Technology / Software | Tagged Cloud Computing, google, Online Communities, SaaS, social networking, Software development, TechCrunch, Twitter, Web 2.0 | 1 Response

By Michael Coté on September 20, 2010
Recently, I had the chance to catch up with the Eucalyptus team, getting an overview of the new release and then a demo.
Posted in Technology / Software | Tagged Cloud, Eucalyptus, Mårten Mickos, Open source, Private Cloud, RedMonkTV, VMworld2010

By Phil Wainewright on September 20, 2010
Vendors should focus more on promoting the business benefits of cloud. We should not be spending all of our time on the defensive, letting objections about security, reliability and governance dominate the conversation.
Posted in Trends & Concepts | Tagged Cloud Computing, eurocloud, London, SaaS, software as a service | 1 Response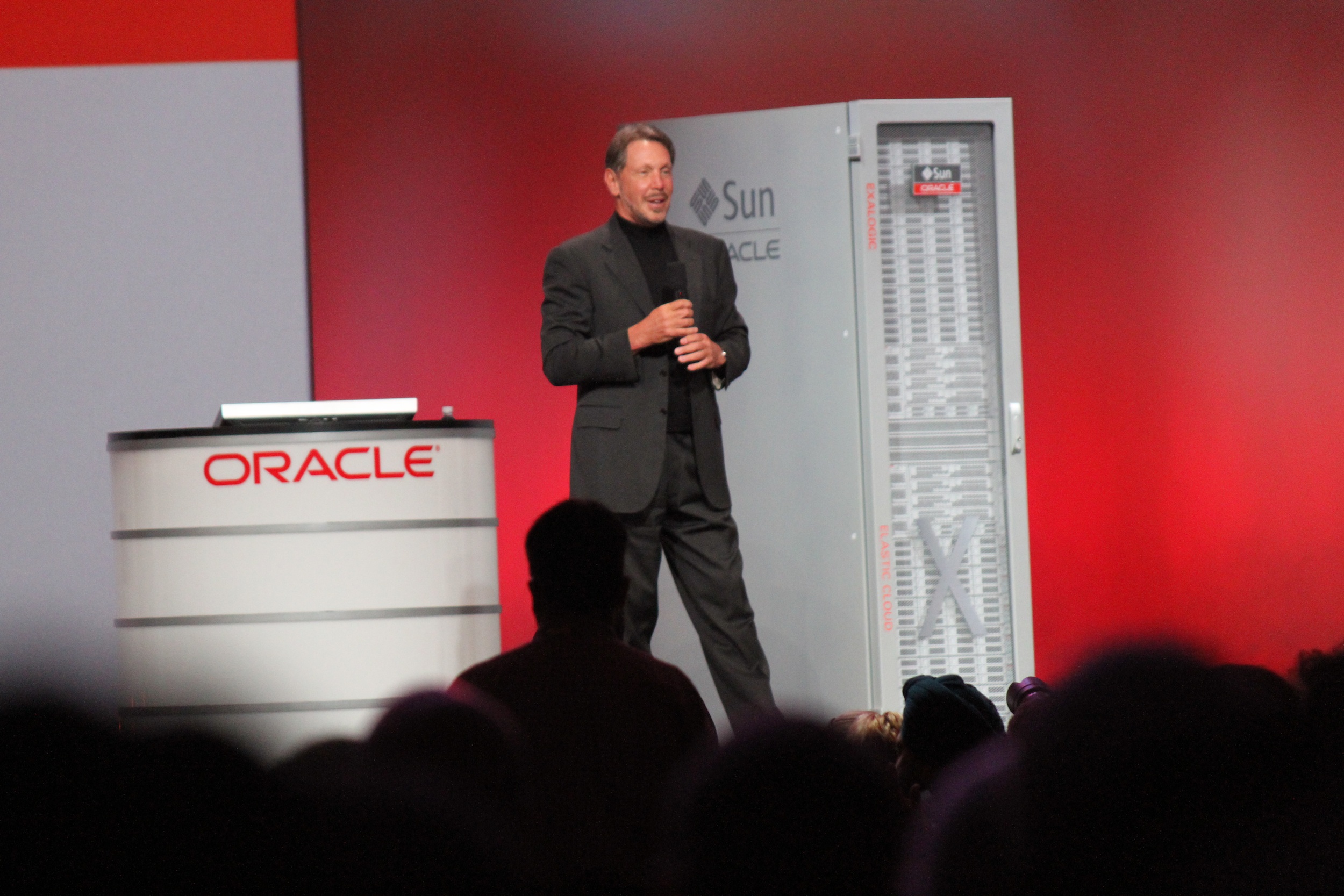 By Michael Fauscette on September 20, 2010
Oracle OpenWorld 2010 open last night with a splash and a groan. The leading announcements signaled the start of a week that is slated to be full of new things. The keynotes on the other hand were some of the…
Posted in Business, Featured Posts | Tagged Cloud, Exalogic, Fusion, oow10, OOW2010, oracle, Oracle OpenWorld, SaaS, Technology / Software | 2 Responses

By Vinnie Mirchandani on September 20, 2010
The painfully long NDAs Oracle has had industry analysts under expired yesterday. Last evening was supposed to be the finally here (after "half way" was celebrated in 2006) coming out for Fusion applications. Instead, Larry Ellison sounded tentative. Go ahead and deploy Fusion if you are "brave" and "God bless you if you do so" […]
Posted in Technology / Software | Tagged Cloud Computing, Fusion, Fusion Apps, Larry Ellison, oracle, Oracle Fusion, salesforce.com, software as a service

By Phil Wainewright on September 20, 2010
Listen to my conversation with Matt McAdams, CEO of TrackVia, which provides a cloud-based application development platform that's popular with business users. In this podcast, find out why business users are turning to web-based cloud solutions to set up the…
Posted in Technology / Software | Tagged Cloud, Governance, Microsoft Access, Microsoft SharePoint, platformasaservice, situational, trackia, TrackVia