Archives by date
You are browsing the site archives by date.

By Dennis Moore on September 26, 2010
Do SaaS applications completely eliminate technical debt?
No. But SaaS applications significantly reduce technical debt, primarily by eliminating a backlog of unapplied patches and upgrades, eliminating costly infrastructure upgrades, and eliminating the "death matrix" of supported platforms and infrastructure.
Posted in Business, Featured Posts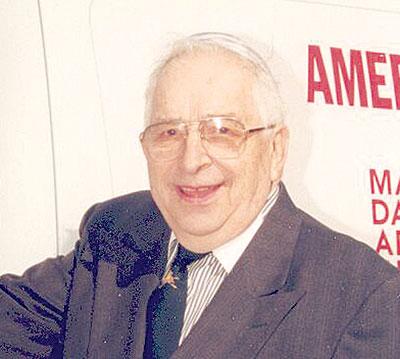 By Naomi Bloom on September 26, 2010
On my stepmother's side of the family (my stepmother was a first cousin of my birth mother, who died when I was 5+, so things were a little complicated), we were related to The Three Stooges, but I never got to spend time with them.  However, on the Bloom side of my family, we were […]
Posted in Trends & Concepts | Tagged RIP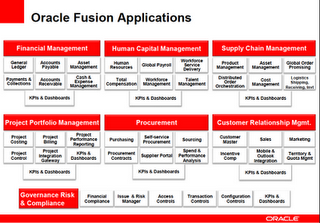 By Sadagopan on September 26, 2010
This note follows the post on Fusion Apps Launch announcement. There were a slew of announcements from Oracle this Open World 2010 and Larry said few times that Oracle has launched so much this week like never before in the history of the company. I s…
Posted in Featured Posts, Technology / Software | Tagged collaboration, elastic cloud, Emerging Products, Exalogic, Fusion App, ooe2010, oow10, oracle, Oracle Fusion Apps, salesforce.com, sap | 3 Responses

By R "Ray" Wang on September 26, 2010
Oracle Continues To Demonstrate Benefits From An Effective M&A Strategy A quick poll of 61 attendees at Oracle Open World 2010, revealed that 57.4% (35/61) of Oracle customers were positive, 29.2% (19/61) were neutral, and 10.8% (7/61) were negative about Oracle's application strategy to date.  A continued stream of product enhancements and releases may be […]
Posted in Business, Featured Posts | Tagged Apps Strategy, business technology, CACI, Cloud, Cloud Computing, cloud integration, CRM, Eloqua, enterprise applications, enterprise apps, Enterprise apps strategy, enterprise software, enterprise strategy, erp, event report, JD Edwards Enterprise One, Market2Lead, Marketing Automation, Marketo, next gen, next gen apps, next generation, Next generation apps, NextGen, oow10, oracle, Oracle Apps Unlimited, Oracle BI Applications, Oracle CRM On Demand, Oracle E-Business Suite, Oracle Fusion Apps, Oracle Open World, Oracle Partner Network, packaged apps, PeopleSoft, Primavera Systems, Silvepop, Software Insider Tech Ecosystem Model™, Unica, user conference, user event, vendor events, vendor strategy, Vtrenz | 3 Responses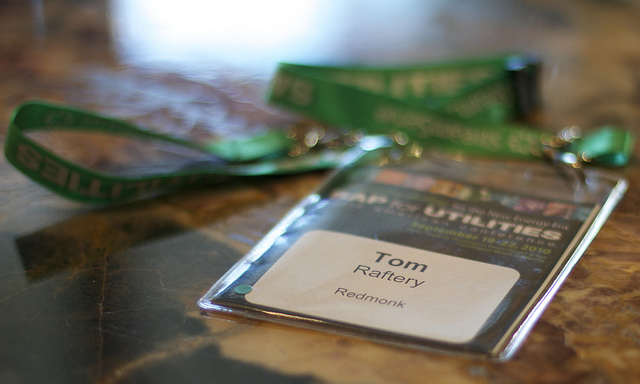 By Tom Raftery on September 26, 2010
I attended the SAP for Utilities conference earlier this week in Huntington Beach and I have to say I am impressed by the progress American utility companies are making towards being more customer centric! The event was titled Sustainability for the New Energy Era and there was a full track dedicated to Smart Grids (obviously […]
Posted in Business | Tagged conferences, Municipal Utility District, sap, sap for utilities, saputils, smart grid, Sustainability, utilities | 1 Response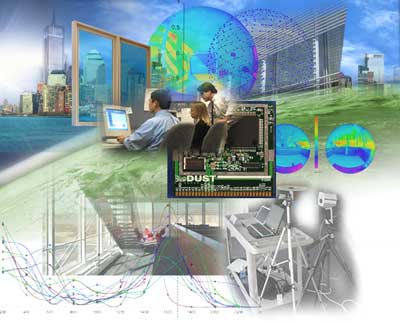 By Michael Fauscette on September 26, 2010
During the Oracle OpenWorld financial analysts summit last Thurs, as I was live tweeting the event, I inadvertently set off a bit of a storm around some data that Oracle showed on R&D spending. Now if you follow my live…
Posted in Business, Featured Posts | Tagged ibm, oow10, OOW2010, oracle, Oracle OpenWorld, R&D, Research and development, sap, Wall Street | 1 Response

By Vinnie Mirchandani on September 26, 2010
Gartner made a name starting in the mid-90s forecasting the estimated cumulative cost of Y2K remediation. I was there – and the big numbers it bandied about helped focus enterprises on the core problem. But it also led to hype, panic buying (and …
Posted in Business | Tagged gartner, IT debt, maintenance, SaaS, Six Sigma, software as a service, technical debt