Archives by date
You are browsing the site archives by date.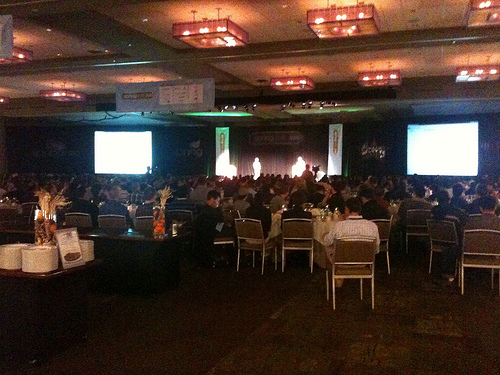 By Michael Coté on October 21, 2010
Earlier this week, I was at VMWare's SpringOne conference, covering announcements and new work from their SpringSource division. They launched an integrating cloud-based software development suite of tools, several technology partnerships with Google, and started to outline new integration needs from the social, mobile, and database world.
Posted in Technology / Software | Tagged ALM, Code2Cloud, conferences, Development Tools, enterprise software, Java, Open source, Quick Analysis, SaaS, SpringSource, tasktop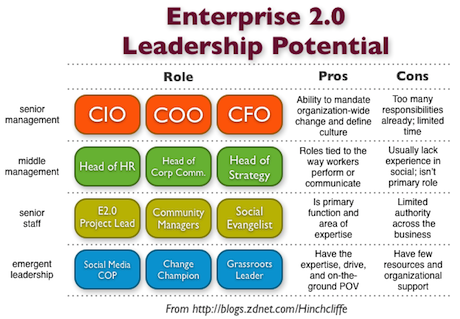 By Dion Hinchcliffe on October 21, 2010
Social media is used inside about three quarters of enterprises today. Yet is still only scratching the surface of how it can enable better communication, collaboration, and bottom-line results. Where are Enterprise 2.0 leaders coming from that are d…
Posted in Featured Posts, Trends & Concepts | Tagged collaboration, Enterprise 2.0, Management, Social Enterprise, Social Media | 5 Responses

By Jason Busch on October 21, 2010
I'll be the first to admit: I can't stand forced vendor rankings by third party firms, analyst or otherwise. Ever since I spent sleepless nights on the vendor side pulling together RFP responses from questionnaires that often show…
Posted in Business | Tagged Forrester, Forrester Wave, gartner, Magic Quadrant, procurement, research
By Sandy Kemsley on October 21, 2010
Michael zur Muehlen presented this morning on integrating BPM and enterprise architecture, based on work that he's done with the US Department of Defense. Although they use the DoDAF architecture framework in particular, the concepts are applicable to other similar EA frameworks. Like the Zachman framework, DoDAF prescribes the perspectives that are required, but doesn't […]
Posted in Technology / Software | Tagged BBC2010, BPF, BPM, BPMN, EA | 5 Responses

By Jason Busch on October 21, 2010
Hubwoo delivers an alternative capability to the Ariba Supplier Network through what it describes as its Collaboration Hub offering (the name should come as no surprise). This part of Hubwoo's business continues to realize significant growth and has doubled in size for each of the past two years, owing to greater penetration of existing buyer […]