Archives by date
You are browsing the site archives by date.

By James Governor on October 26, 2010
"The future belongs to the companies and people that turn data into products." – Mike Loukides, O'Reilly Radar Since I launched RedMonk with Stephen in 2002 a constant refrain has been "we don't do numbers". We have always been mighty skeptical about hockey stick projections and questionable survey data. But over time we both came […]
Posted in Business | Tagged crowdfavorite, developerintelligence, Google Analytics, Industry Analysts, redmonk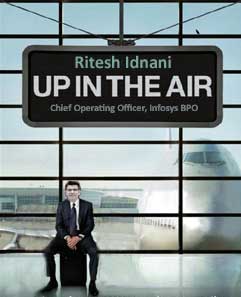 By Phil Fersht on October 26, 2010
In the final chapter of our interview with Infosys COO Ritesh Indnani, he elaborates on communication and interaction, and how our industry can rapidly improve collaboration through social media.
Posted in Business | Tagged BPO, Infosys, Innovation in Outsourcing, Outsourcing Heros, Outsourcing Vendors, social networking, The Future of Outsourcing

By Jeff Nolan on October 26, 2010
It's always ironic that a country with a fixed exchange rate, which many would argue is a rate set well below what the market would in order to feed their export economy, then levels the charge of currency manipulation against another. This does shine a spotlight on a serious issue which is the relationship between […]
Posted in Trends & Concepts | Tagged China, currency manipulation, U.S. Dollar | 1 Response

By Zoli Erdos on October 26, 2010
I envy software marketing types.  They get to stay kids forever: pull pranks and even get paid for it.:-) Today's example comes courtesy of TechCrunch: PayPal competitor WePay dropped a 600lbs ice block at the entrance of the Paypal developer conference.  They got chased away and Moscone security removed the ice block.   My question: who […]
Posted in Business | Tagged Box.net, conferences, edgy marketing, Great Plains, Humor, Just for fun, Kashflow, marketing, netsuite, oracle, PayPal, Sage, salesforce.com, sap, siebel, Software Marketing, zoho | 2 Responses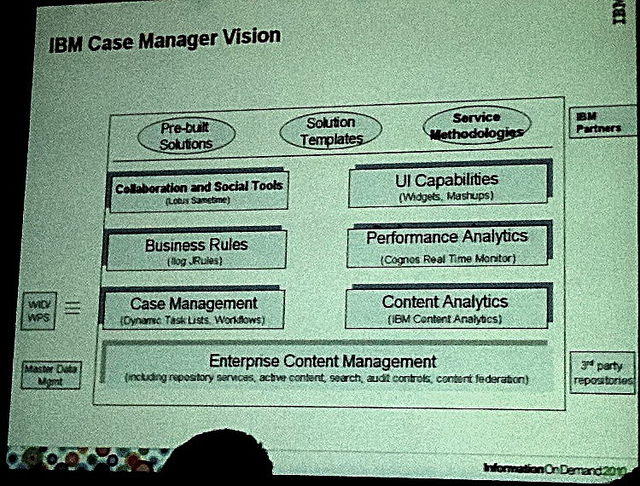 By Sandy Kemsley on October 26, 2010
We're still a couple of hours away from the official announcement about the release of IBM Case Manager, and I'm at a session on how business analysts will work with Case Manager to build solutions based on templates. Like the other ACM sessions, this one starts with an overview of IBM's case management vision as […]
Posted in Technology / Software | Tagged ACM, BPM, ECM, ibm, iodgc | 1 Response

By Jason Busch on October 26, 2010
If BravoSolution were one of your smart kids, it would be the one who could care less about going to Harvard or Yale (or Cambridge or Oxford), but quietly instead opt to head for a school like the University of Chicago or Cal Tech…
Posted in Technology / Software | Tagged BravoSolution, oracle, sap, supply chain management, VerticalNet