Archives by date
You are browsing the site archives by date.

By Jevon MacDonald on November 4, 2010
Some great news for Ontario, and the national startup community, today. We are hearing from multiple sources that John Ruffolo will be joining OMERS as Senior Vice President of Knowledge Investing. He will start in the position on January 3rd 2011. This position, which is focused on managing direct Venture Capital investments, has been the […]
Posted in Business | Tagged news, Venture Capital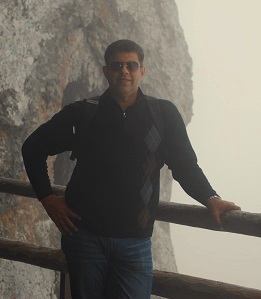 By Phil Fersht on November 4, 2010
Healthcare has been on everyone's minds in the US, in the wake of the acrimonious legislative fight and with the recent elections. And when any industry gets the squeeze, us sourcing-folk immediately think "hmmm, will they now do some outsourcing…
Posted in Business | Tagged BPO, Financial Services Sourcing Strategies, Healthcare and Outsourcing, HR Outsourcing, Industry-specific Outsourcing, IT Outsourcing / IT Services, Knowledge Process Outsourcing, Outsourcing Heros, Outsourcing Vendors, The Future of Outsourcing | 1 Response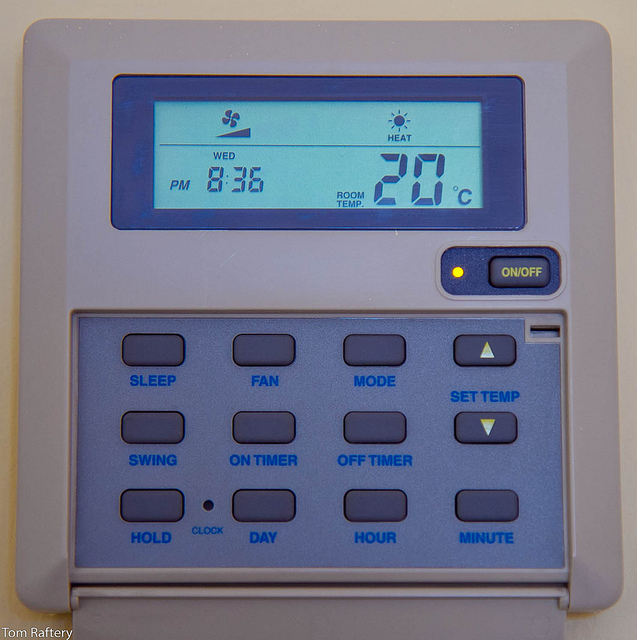 By Tom Raftery on November 4, 2010
Is energy too cheap to motivate consumers to change their habits and use less?
Posted in Technology / Software | Tagged cheap energy, communications, electrical utility, Energy, energy responsive, power utilities, smart grid, utilities, utility | 1 Response

By Phil Wainewright on November 4, 2010
There's more and more data being produced and made available in the world today from a variety of sources, some new, some old. That drives demand for analytics capabilities so that people can derive some useful, actionable meaning from all…
Posted in Technology / Software | Tagged analytics, BI, businessmodel, economics, GoodData, integration, multitenancy, softwareasaservice, Zendesk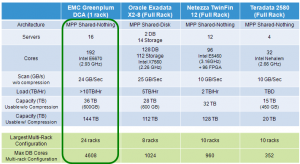 By Merv Adrian on November 4, 2010
The Data Computing Appliance, first deliverable from EMC's acquisition of Greenplum, was announced last month, only 75 days after the acquisition closed, and it doesn't lack for ambition.  Pat Gelsinger, EMC CEO, pointed to the high level opportunity: unlocking the "hidden value" of enormous and growing data assets every company is increasingly holding, and often […]
Posted in Featured Posts, Technology / Software | Tagged ADBMS, analytics, Aster Data, backup, Cisco, data load, Data replication, Data warehouse, data warehouse appliance, DBMS, deduplication, Dell, EMC, Exadata, Greenplum, ibm, Industry Trends, intel, MPP, multicore, oracle, ParAccel, rack, RDBMS, RecoverPoint, recovery, SAN, server, Storage, Sybase IQ, terabyte, Teradata, Vblock, VCE, Vertica
By Zoli Erdos on November 4, 2010
Twitter is abuzz this morning with MySQL news: What these messages refer to is that Oracle dropped InnoDB from the free Classic Edition, it is now only available starting with the $2,000 Standard Edition.  A few days ago we heard support prices were increased – none of this should come as a surprise, the writing […]
Posted in Technology / Software | Tagged application software, CouchDB, Infrastructure, InnoDB, Java, Linux, mySQL, Open source, oracle, Postgres, Sun | 11 Responses

By Bob Warfield on November 4, 2010
The EI discussion about Microsoft's poor handling of Silverlight brought out the different viewpoints swinging. The "RIA was never a good idea" camp was in full force as was the "this confirms everything about HTML5″ and the "Flash is on the same train as Silverlight" camps. I don't see these developments nor the evolution of […]
Posted in Featured Posts, Technology / Software | Tagged platforms, Software development, user interface | 1 Response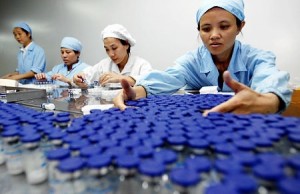 By Jason Busch on November 4, 2010
Even though this article only highlights the findings from a recent PWC and Axendia study looking at the future of the pharmaceutical supply chain, it echoes a number of the things I've heard from industry procurement and operatio…
Posted in Business | Tagged Active ingredient, drug supply, Pharmaceutical drug, supply chain, supply risk

By Phil Wainewright on November 4, 2010
Oracle was the loser when SaaS stalwart RightNow decided to move its financials to NetSuite OneWorld. Oracle lost the deal, says RightNow's CEO, because it couldn't be trusted on pricing…
Posted in Featured Posts, Technology / Software | Tagged Greg Gianforte, Larry Ellison, netsuite, oracle, RightNow, SaaS, software as a service, SuccessFactors

By Jason Busch on November 4, 2010
Spend Matters is thrilled to announce our most recent Compass Research brief, Making ERP Procurement Technology Work — Essential Third-Party Technologies, Solutions and Deployment Models to Accelerate Returns, part of our third C…
Posted in Technology / Software | Tagged master data management, oracle, PeopleSoft, research, sap, Spend Management, Spend Matters Compass