Archives by date
You are browsing the site archives by date.

By Chris Selland on November 19, 2010
I have seen at least a dozen of my smartest friends refer to Bill Gurley's terrific post this week before I actually got around to reading it – which I finally did. My first thought upon reading it was of some recent discussions on StockTwits as well as among my Enterprise Irregulars colleagues, particularly in […]
Posted in Business, Featured Posts | Tagged anxiety, apple, Company, Enterprise Irregulars, Facebook, google, IPO, Jeff Bezos, Marc Benioff, microsoft, Netflix, salesforce.com, Silicon Valley, Software As A Service (SaaS), stocktwits, Wall Street
By Merv Adrian on November 19, 2010
This is a personal note about a professional decision. You might not be interested. If you are, read on. I'll try to be brief. I've had a very fulfilling two years as an independent analyst, succeeding beyond my expectations. I established (or continued) a respected brand, gathered several thousand twitter followers, drew 80,000 blog views […]
Posted in Business, Featured Posts | Tagged analysts, gartner, Industry Analysts, Industry Trends | 1 Response

By Dennis Moore on November 19, 2010
Computer Research studied Oracle Applications customer plans for the future, along with their satisfaction with Oracle maintenance and support. Some of the results will shock you.
Posted in Business, Featured Posts | Tagged Computer Economics, enterprise software, JD Edwards, Oracle Applications, Oracle Corporation, Oracle Fusion Applications, PeopleSoft | 2 Responses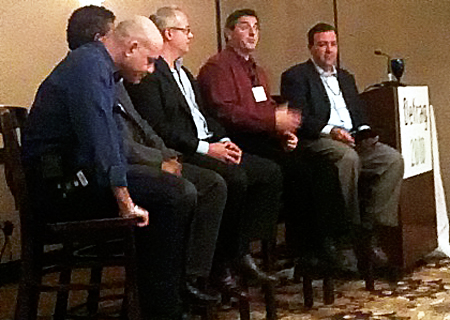 By Michael Krigsman on November 19, 2010
As part of the Enterprise Irregulars track at this week's Defrag conference, I moderated a panel of experts discussing the cloud. Enjoy this thoughtful and entertaining podcast.
Posted in Trends & Concepts | Tagged Cloud Computing, conferences, defragcon, Enterprise Irregulars, Marc Benioff, Podcast, Steve Mann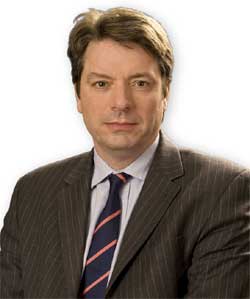 By Phil Fersht on November 19, 2010
Did you hear that one about the British geophysicist who became an accountant, ran an African engineering business, has been a COO, CIO and CFO, before winding his way into the sourcing business with Accenture, and subsequently Capgemini, where he help…
Posted in Business | Tagged Accenture, BPO, Capgemini, Captives and Shared Services Strategies, IT Outsourcing / IT Services, Outsourcing and Technology, Outsourcing Heros, Outsourcing Vendors

By R "Ray" Wang on November 19, 2010
The super majority (26 of 27) of publicly traded software vendors in the Software Insider Index® delivered turnaround stories for Q3 Cy 2010 year-over-year (YoY) performance.  SaaS vendors and middleware vendors led the charge with solid double digit gains against tough comps.  Performance of on-premises apps vendors reflected the easy comps from a dismal 2009 […]
Posted in Business, Featured Posts | Tagged 2010, Amdocs, Ariba, Blackboard, CA, CA Technologies, Computer Associates, Concur, Deltek, enterprise applications, enterprise apps, Enterprise Business Apps, Enterprise Business Apps Vendors, enterprise software, Epicor, IFS, IFS North America, Informatica, JDA Software, Kenexa, Lawson, Manhattan Associates, netsuite, Pervasive Software, Progress Software, QAD, Quarterly Financial Tracker, RightNow, RightNow Technologies, Saba, salesforce.com, sap, SII, SII®, SoftwareAG, subscription revenues, SuccessFactors, Taleo, two-tier ERP, Ultimate Software, VMware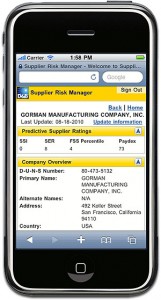 By Jason Busch on November 19, 2010
Earlier this week, I tackled the subject of D&B's latest mobile-dedicated browser interface (not a true "app") that delivers a variety of supply risk alerts, details and search capabilities to a variety of smartphone platforms (Se…
Posted in Technology / Software | Tagged Ariba, Coupa, iPhone, mobile, procurement, Strategic sourcing, supply chain | 1 Response

By Jason Busch on November 19, 2010
Ariba's latest marketing tomb, Collaborative Commerce for Dummies is either a stroke of genius or a potentially dangerous over-simplification of a hodge-podge of important topics (also see Jon Hansen's take here). I'm not the target audience, so don't look to me to tell you which it is. Let's have the market, and each reader, judge […]
Posted in Business | Tagged Ariba, collaboration, procurement
By Sandy Kemsley on November 19, 2010
I recently had my first briefing with BonitaSoft about their open source BPM product. Although the project has been going on for some time, with the first release in 2001, the company is only just over a year old; much of the development has been done as part of BPM projects at Bull. Their business […]
Posted in Technology / Software | Tagged bonitasoft, BPM, Business process management, modeling, Open source | 6 Responses