Archives by date
You are browsing the site archives by date.
By Michael Coté on December 6, 2010
Hear a discussion of practical cloud use.
Posted in Technology / Software | Tagged Cloud, enterprise software, marketing, service-now.com, Systems Management, webinars

By Zoli Erdos on December 6, 2010
Straight from the Who-woulda-thunk-it department: time to rethink the Enterprise Software is Not Sexy meme.  Or at least parts of it.  We've previously introduced SAP's StreamWork collaboration platform – it is now available on the Google Apps Marketplace. That's not exactly the old-fashioned Enterprise Approach to market. And if you look at SAP's StreamWork Partner […]
Posted in Business, Featured Posts | Tagged application software, Box.net, chatter, collaboration, enterprise software, Evernote, google, google apps, google apps marketplace, salesforce.com, sap, Scribd
By Vinnie Mirchandani on December 6, 2010
If you have read his book Employees first, Customers second or heard him present on it, you know the CEO of HCL is an articulate fellow. But like many technology  executives who try their hand at becoming industry analysts, the results are often not pretty. In Vineet's case, it is this rambling discourse on cloud […]
Posted in Featured Posts, Technology / Software | Tagged Cloud Computing, df10, Dreamforce, enterprise software, salesforce.com, software as a service | 1 Response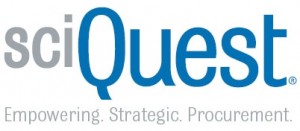 By Jason Busch on December 6, 2010
See the first part of this post here.
When it comes to supplier connectivity, SciQuest's core strength around supplier enablement is certainly its ability to manage industry/supplier specific catalog content. They do not curren…
Posted in Business | Tagged Ariba, Electronic Data Interchange, erp, PeopleSoft, SciQuest, Supplier enablement