Archives by date
You are browsing the site archives by date.

By Jason Busch on December 17, 2010
Spend Matters has spent quite a bit of time covering vendor happenings in the supplier information management (SIM) and related markets of late. Some providers in the sector, such as Aravo and Rollstream, appear to be winning a se…
Posted in Business | Tagged Lavante, SAP Ventures, spend analysis, supplier diversity, vc funding | 1 Response

By Jeff Nolan on December 17, 2010
Mobile wireless devices are increasingly moving from simply consuming bandwidth to providing it. How does the future of wireless look when we all have the ability to carry a mobile network connection point in our pocket.
Posted in Technology / Software | Tagged data plans, metered data, mifi, Tethering, Wi-Fi, Wireless | 7 Responses

By Phil Wainewright on December 17, 2010
One of my first thoughts about the pricing announced a year ago for Salesforce.com's Chatter collaboration tool was that it should be free to casual users: "Salesforce.com will be wise to make its as-yet unpriced 'Chatter Lite' license — which provides Chatter without Force.com or Content — free-of-charge. This should become the Chatter equivalent of […]
Posted in Business, Featured Posts | Tagged 2.0 Adoption Council, chatter, collaboration, enterprise20, salesforce.com, silo, socialcomputing, stovepipe, Susan Scrupski

By Jason Busch on December 17, 2010
In recent years, many Indian-based procurement BPO providers have made significant strides in building a global value proposition that extends beyond labor cost arbitrage. Some firms have been more successful than others, even tho…
Posted in Business | Tagged BPO, business process outsourcing, Capgemini, India, Infosys, procurement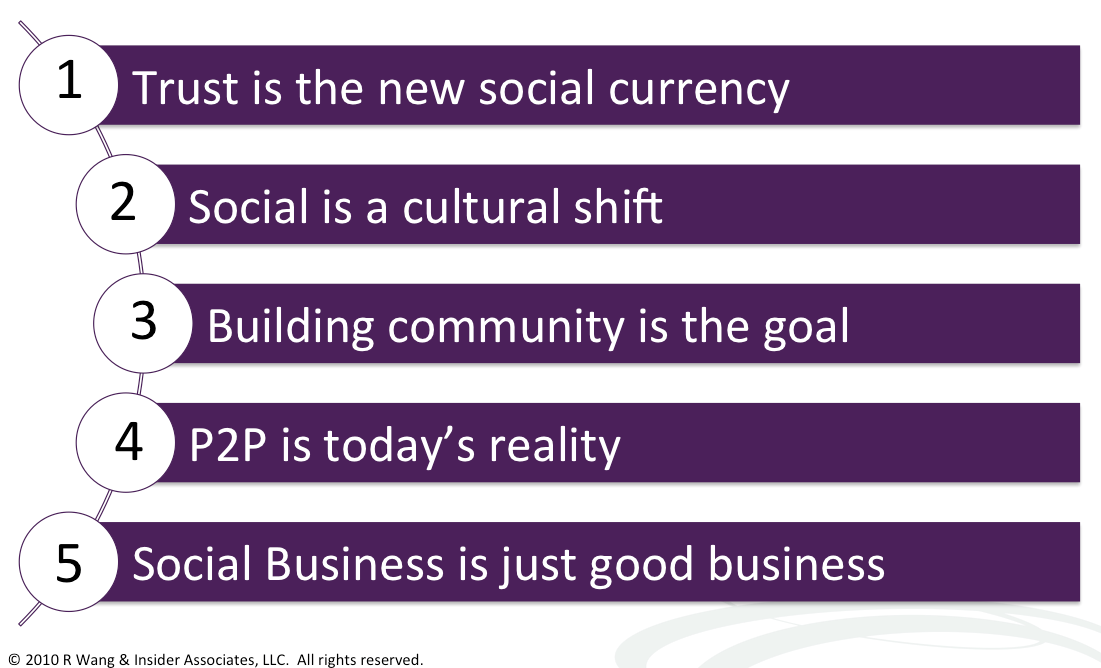 By R "Ray" Wang on December 17, 2010
Early Adopters And Pioneers Have Benefited From Social Across executive board rooms and even in living rooms, social business is all the rage.  In 2010, social crm (SCRM) and Enterprise 2.0 (E20) rose into mainstream conversation.  Despite the mindshare and awareness, a majority of business leaders have yet to begin these initiatives.  The good news […]
Posted in Business | Tagged B2B, B2C, best practices, CIO, CMO, collaboration, CRM, customer experience management, Enterprise 2.0, enterprise applications, enterprise apps, Enterprise apps strategy, Enterprise Business Apps, enterprise collaboration, enterprise software, future of business, p2p, R "Ray" Wang;, R "Ray" Wang;, rwang0, SCRM, socbiz, social business, Social Business Software, Social CRM, Social Enterprise, social enterprise apps, social marketing insights, Social Media, social media monitoring, social technologies | 6 Responses