Archives by date
You are browsing the site archives by date.

By Evangelos Simoudis on February 7, 2011
Last week I attended Strata, a conference organized by O' Reilly and devoted to big data.  I was a large conference (790 attendees) whose content included both technical talks and tutorials about the new generation of big data tools, e.g., Hadoop, Cassandra, visualization, as well presentations on big data business applications.  The diversity and size […]
Posted in Featured Posts, Technology / Software | Tagged Business Intelligence & Data Warehousing, conferences

By Esteban Kolsky on February 7, 2011
You all know uber-smart Sameer Patel.  If you don't, you must. He tweeted something yesterday that stuck with me through my excellent meetings and phone conversations (if I talked to you yesterday, please consider yourself thanked for restoring my faith in technology and business – it was a most awesome day as Bill & Ted […]
Posted in Business | Tagged Business, Business Model, Customer Experience, mlm, Rate of return, Sameer Patel, social business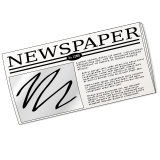 By Dennis Moore on February 7, 2011
Enterprise news and headlines, second half of January 2011 Salesforce.com takes it to a new level with Super Bowl ads, SAP and Microsoft reposition themselves for the cloud – while juggling execs and responsibilities, Microsoft sues former employees and their new employers, Oracle raises the ire of the open source community, Microsoft and SAP deliver […]
Posted in Business, Technology / Software | Tagged Amazon, android, applications, Big Data, Cloud, Database, databases, erp, google, hp, iaas, ibm, Informatica, Java, microsoft, MIcroStrategy, news, NoSQL, Open source, oracle, PaaS, SaaS, salesforce, salesforce.com, sap, SAP AG, SQL, Sun, Tibco, Venture Capital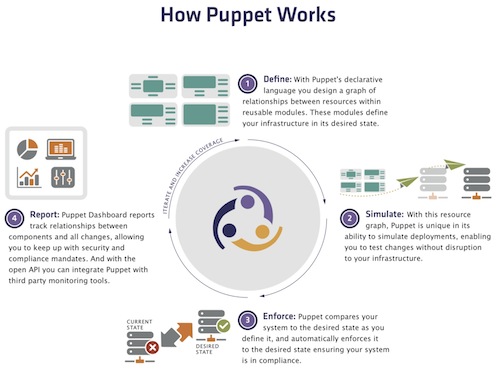 By Michael Coté on February 7, 2011
Puppet Labs released a major product last week, Puppet Enterprise, an integrated bundling of the open source automation platform, Puppet, and several of the other tools needed to get up and running fast. The Puppet Enterprise release is firming up Puppet Lab's efforts in the mainstream world of enterprise datacenters and IT. While they have […]
Posted in Technology / Software | Tagged automation, Brief Notes, Cloud, enterprise software, IT Management, Luke Kanies, Open source, puppet, Puppet Labs, Reductive Labs, Systems Management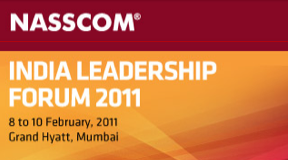 By R "Ray" Wang on February 7, 2011
Disruptive Technologies Remain Top Of Mind Among Business Technology Leaders It's always a privilege and a pleasure to reach out to clients and prospects around the world.  For those tracking my location, I've been in London, San Francisco, and Mumbai over the past 9 days.  The conversations have ranged from social business and enterprise 2.0 […]
Posted in Business | Tagged 3PM, Accenture, Cloud, deloitte, Deloitte Consulting, disruptive, disruptive tech, disruptive technologies, ecosystem, HCL Technologies, ibm, India, Infosys, innovation, Mahindra Satyam, Monday's Musings, Monday's Musings, NASSCOM, PaaS, R "Ray" Wang;, R "Ray" Wang;, rwang0, SaaS, strategic advisor, System Integrators, Tata Consulting Services, TCS, Third Party Maintenance, Thought Leadership, vendor strategy, wipro | 3 Responses

By Denis Pombriant on February 7, 2011
Many good things were spawned by Salesforce's Super Bowl ads. The ads themselves left us curious and wanting to know more, and that was their job.   Salesforce placed some compelling videos on YouTube, one at five minutes and another at two.  Find them here.  For me, the longer video, "Chatter.com: The Making of Do Impossible Things […]
Posted in Business | Tagged advertising, chatter, CRM, Ed Sullivan, internet tv, salesforce, Salesforce Chatter, salesforce.com, super bowl ad, Superbowl, technology, YouTube

By Jason Busch on February 7, 2011
Given the fact that we often get involved in M&A strategy and the occasional transaction in the sector here with one of our affiliates companies at Spend Matters, we have a bit of a privileged view into the universe of potential a…
Posted in Business, Featured Posts | Tagged Liquidated damages, M&A, material change of control clause, Mergers And Acquisitions, Software Vendors | 2 Responses

By Phil Wainewright on February 7, 2011
Several private clouds are now coming to market based on the Vblock technology developed by VCE, a joint venture forged by Cisco, EMC and VMWare. Last week I groaned inwardly as I saw not one, but two announcements plop into my inbox. First came Sungard's "fully managed cloud offering", and then a couple of days […]
Posted in Featured Posts, Technology / Software | Tagged Cloud Computing, EMC Corporation, microsoft, Private Cloud, Sungard, VMware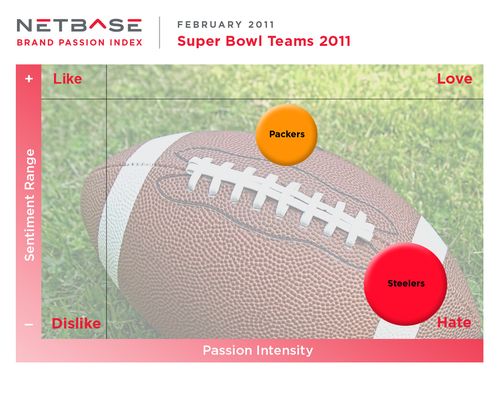 By John Taschek on February 7, 2011
As I write this, it is kickoff time for the Super Bowl, an event that galvanizes people as much as Bill O'Reilly does on a day to day basis. The Super Bowl is a brand, and while millions watch it, millions refuse to watch it, and hundreds of thousands are forced to watch it because […]
Posted in Featured Posts, Trends & Concepts | Tagged apple, chatter, Cloud Computing, Facebook, green bay packers, MySpace, NetBase, packers, real-time, salesforce.com, scoble, scobleizer, steelers, Super Bowl, taschek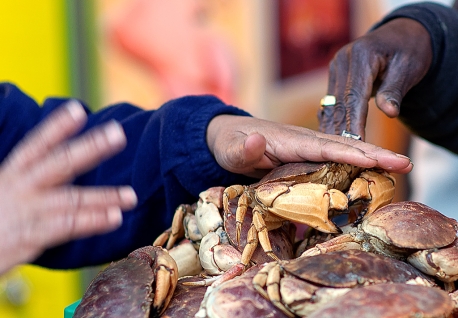 By Michael Krigsman on February 7, 2011
California's state Department of Motor Vehicles issued a request for quotation with unusual terms: requesting bidders to supply free work.
Posted in Business, Featured Posts | Tagged bid, California, DMV, Government agency, IT service management, Request for quotation, rfp, rfq