Archives by date
You are browsing the site archives by date.

By Brian Sommer on February 8, 2011
Suppose a consulting firm is helping your company choose between upgrading your ERP software or replacing it with a new SaaS (software as a service) solution. If the functionality is close, which solution would they recommend? Some clients might be surprised to learn that a consultant would recommend the on-premise solution over the cloud/SaaS solution […]
Posted in Business, Featured Posts | Tagged Consultant, Consulting, Enterprise resource planning, erp, Management consulting, On-premises software, Sales quota, si, software as a service | 2 Responses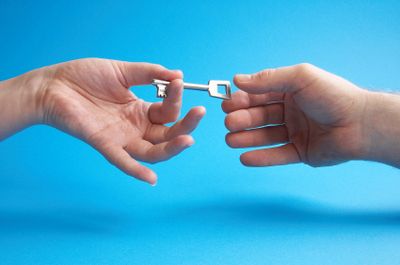 By Sig Rinde on February 8, 2011
A few days ago I had the usual pleasure of reading one of Euan's posts, where there was one paragraph that triggered something in my mind: "On the same day I get an email from a senior official in a government job saying "I'm beginning to think that the inherently democratic nature of social media […]
Posted in Trends & Concepts | Tagged Accountability, command & control, E 2.0, Organization, social business, Social Media, social software

By Bob Warfield on February 8, 2011
Having been in the software business all my life, I'm no stranger to the idea that many people think it's okay to steal digital property.  After all, it costs virtually nothing to manufacture another copy, so the reasoning goes, and so therefore the owner isn't out anything.  It's an unenlightened and unsophisticated rationalization of what, […]
Posted in Featured Posts, Trends & Concepts | Tagged Autos, Fred Wilson, intellectual property, Kazaa, Land Rover, Music, Music Piracy, Technology / Software, theft

By Phil Wainewright on February 8, 2011
Yesterday saw the long-awaited launch of a collaboration tool that's been two years in development at stealth-mode startup Asana. What makes this launch notable is that the company's two founders are alumni of social networking giant Facebook, and one of…
Posted in Technology / Software | Tagged collaboration, Facebook, Social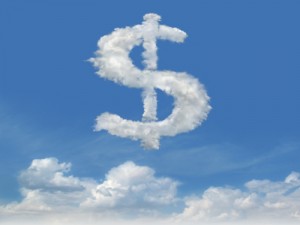 By Brian Sommer on February 8, 2011
Not all SaaS vendors price their software the same. Some go month-to-month and others require upfront annual payments. Understand why a category of software can have such differing perspectives on pricing.
Posted in Business, Featured Posts | 1 Response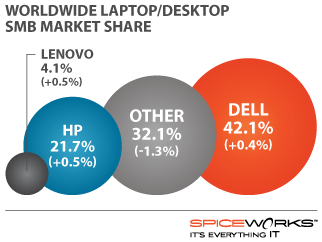 By Michael Coté on February 8, 2011
Spiceworks posted an analysis of PC (laptops and desktops) market share drawn from it's its 1.3M user-base today. This kind of Big Data based analytics is a rosey looking future for IT folks looking to get real, "numbers" analysis on what's going on out there. Previous to this, the company has been putting out more […]
Posted in Technology / Software | Tagged data, Dell, hp, Lenovo, market share, smb, spiceworks, Systems Management, The Analyst Life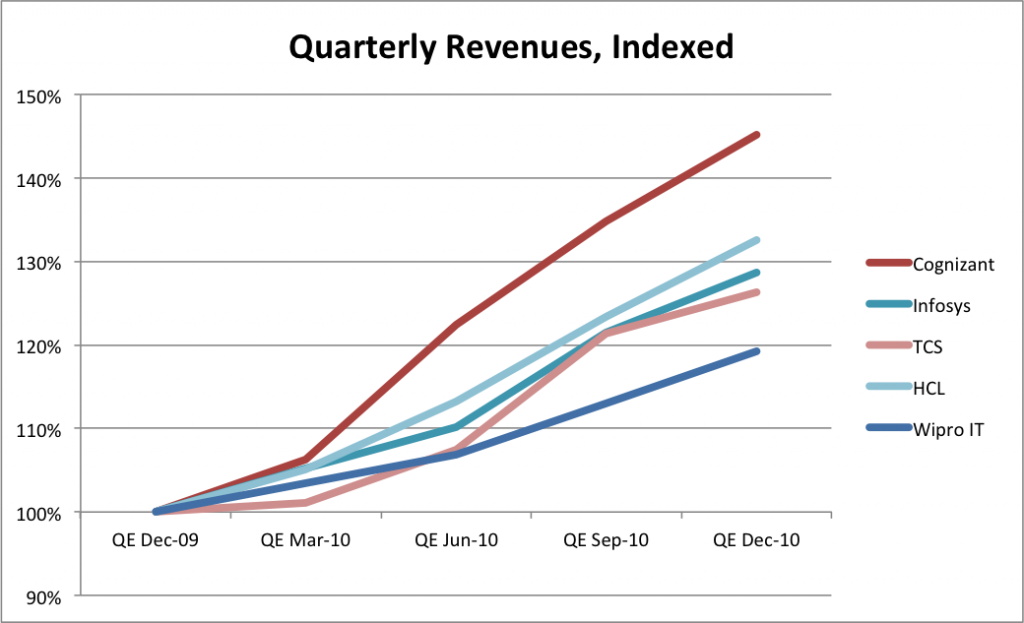 By Basab Pradhan on February 8, 2011
Yesterday Cognizant announced their results for the quarter and the year. That rounded up the quarter for the major Indian IT services companies. I pulled some data together for the past five quarters. The results were pretty interesting. First, I wanted to see what was happening to growth. I built an indexed chart which just […]
Posted in Business, Featured Posts, Technology / Software | 1 Response