Archives by date
You are browsing the site archives by date.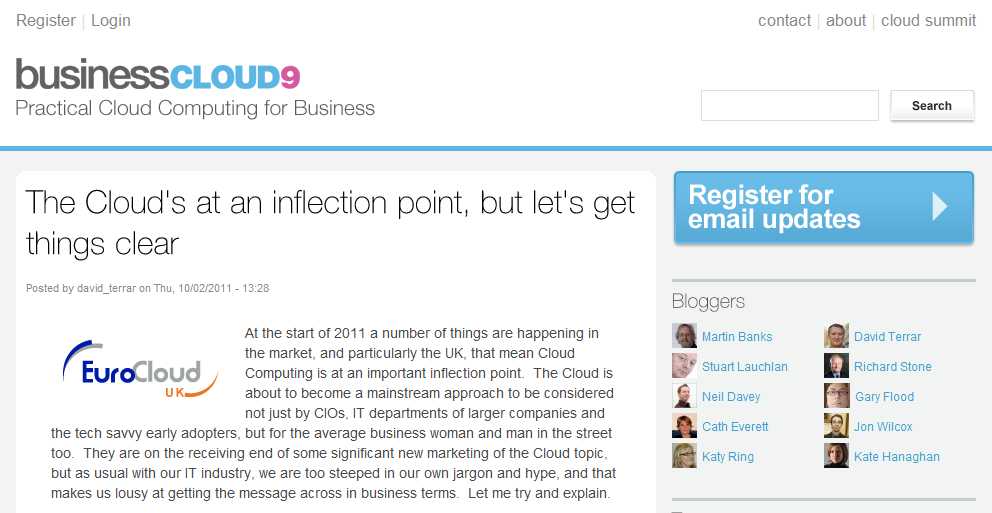 By David Terrar on February 14, 2011
At the start of 2011 a number of things are happening in the market, and particularly the UK, that mean Cloud Computing is at an important inflection point. The Cloud is about to become a mainstream approach to be considered not just by CIOs, IT departments of larger companies and the tech savvy early adopters, but for the average business woman and man in the street too.
Posted in Technology / Software | 3 Responses

By Brian Sommer on February 14, 2011
Sage had a number of industry analysts out to Boston last week for a one-day event. This was the first analyst event theyâve had in North America in almost a decade. While Sage has at times seemed to me to be a company that changes slowly, apparently there were a number of changes underfoot for […]
Posted in Technology / Software | Tagged Sage | 1 Response