Archives by date
You are browsing the site archives by date.

By Denis Pombriant on February 24, 2011
The upheaval in the Middle East is roiling the energy markets and that will affect CRM.  Year over year, the price of a gallon of regular is up over half a buck nationally and the average price for said gallon is $3.18.  As gas goes so does jet fuel.  The confluence of rising prices, political […]
Posted in Trends & Concepts | Tagged Anneke Seley, CRM, Current Affairs, Diane Hessan, egypt, Gas prices, Libya, technology, Tunisia | 1 Response

By Vinnie Mirchandani on February 24, 2011
It is fitting that a new age CEO, Zach Nelson of NetSuite will kick off this evening's event at the Churchill Club where Scott McNealy and Ed Zander are featured. Scott and Ed will undoubtedly talk about how Sun and Motorola are being redefined – Sun as part of Oracle and Motorola in the new […]
Posted in Business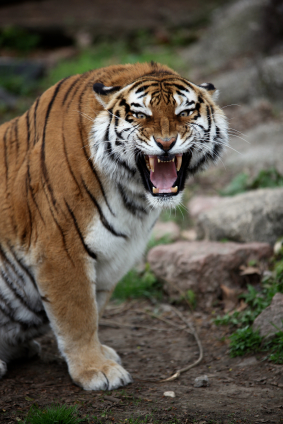 By Susan Scrupski on February 24, 2011
For an early adopter market, adoption in this space always seems to get a bad rap.  Why is that?  Because adoption is not the end-game.  It's the beginning.  In the Council, the members are focused on changing hearts and minds and promoting the use of social tools in order to drive acceptance for a new […]
Posted in Trends & Concepts | Tagged 2.0 Adoption Council, adoption, Business process, chatter, Enterprise 2.0, Enterprise2.0Conference, social business, The 2.0 Adoption Council, tibbr

By Chris Selland on February 24, 2011
I've been writing about Klout and the broader topic of social scoring for a while now, but after last week's piece in the Boston Globe, the level of consumer awareness of the site has stepped up dramatically. What is Klout? In short, it's an algorithm that assigns anyone (or anything) owning a Twitter handle with […]
Posted in Featured Posts, Trends & Concepts | Tagged Contact Center, CRM, influence, influencers, Klout, marketing, PeerIndex, RightNow Technologies, salesforce.com, SCRM, Social influence, Twitter

By Jason Busch on February 24, 2011
Like many of you out there, I'm a frequent purchaser of Apple products, including a recently ordered Verizon iPhone (AT&T will never see a penny our business again, I can promise you that). Because of the consumer and increasingly…
Posted in Business, Featured Posts | Tagged apple, cornering the market, iPad, iPhone, iSuppli, LG Display, supply chain

By Phil Wainewright on February 24, 2011
In more than a decade of talking about cloud computing, I have found the principle of ownership has been a recurring theme. People feel comfortable owning their computing. They know where they stand. Since cloud computing means giving up ownership, it makes people uncomfortable, uncertain of their ground.
Posted in Trends & Concepts | Tagged Cloud Computing, Cloud Computing News, Firewalls, General Mainframe, Governance, Information technology management, Interrupt!, policy