Archives by date
You are browsing the site archives by date.

By Phil Wainewright on March 2, 2011
Most of the discussion about SaaS in the enterprise talks about the consumption of SaaS applications by enterprise users. But there's another side of the coin, in which enterprises themselves deliver applications to their customers, partners or subsidiaries. Online banking, for example, which pretty much all of us use to manage our money these days, […]
Posted in Featured Posts, Technology / Software | Tagged Apprenda, Cloud Computing, ibm, OEM, PaaS, Platform as a service, SaaS, SaaSGrid, software as a service

By Jeff Nolan on March 2, 2011
The NYTimes came out with a story outlining how younger generations are moving away from blogging to social networks such as Twitter. The Internet and American Life Project at the Pew Research Center found that from 2006 to 2009, blogging among children ages 12 to 17 fell by half; now 14 percent of children those […]
Posted in Trends & Concepts | Tagged Blog, Facebook, like button, Participatory culture, Twitter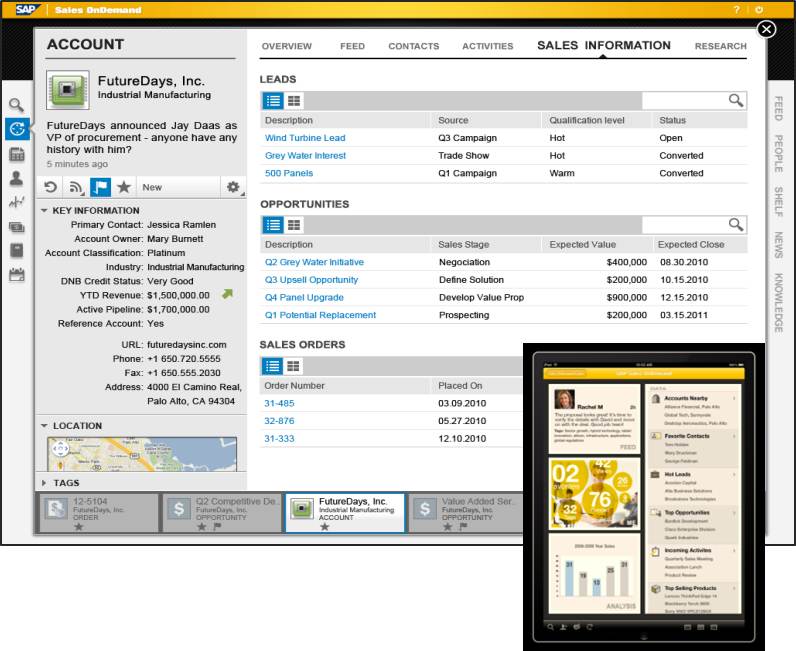 By Paul Greenberg on March 2, 2011
For an inconceivably long time, I have been a fan of SAP's without being anywhere close to a fan of their on demand a.k.a. SaaS a.k.a. sorta cloud, efforts. In fact, if you remember I ripped Business By Design a new one even as recently as Sapphire 2010 last May. But, at an invite-only Influencers Day […]
Posted in Featured Posts, Technology / Software | Tagged activity stream, Business ByDesign, ByD, collaboration, collaborative sales, CRM, erp, Sales On-Demand, salesforce.com, sap, SAP ByD, sapsod, software as a service, StreamWork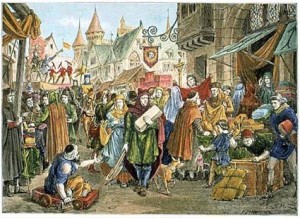 By Jason Busch on March 2, 2011
Click here for the first post in this series.
I previously shared a few observations from Alex Ranson, our trusty social media correspondent on Spend Matters UK/Europe, about why social media matters for procurement. Alex, who …
Posted in Business | Tagged Facebook, procurement, Social Media, supply chain, Twitter, YouTube

By Chris Selland on March 2, 2011
Certainly a meme going around lately suggesting that Google ($GOOG) is under attack from all sides. Leigh Drogen's (@ldrogen) tweet this morning led me to Justin Paterno's (@zerobeta) post which both do a good job summarizing the issue. $GOOG is being attacked from every angle.  When you sit back and ponder it, can you picture […]
Posted in Business | Tagged apple, competition, Facebook, google, microsoft, Search Engines, siege, social networking

By Denis Pombriant on March 2, 2011
There's a great Churchill quote, which I think applies to our long sojourn in the valley of social networking: Americans can always be counted on to do the right thing… after they have exhausted all other possibilities. Social networking is important and will be a major part of our future but I can't help but think […]
Posted in Business, Featured Posts | Tagged Ashton Kutcher, Churchill, CRM, economics, Klout, marketing, marketing's golden age, Social Media, social networking, technology, Twitter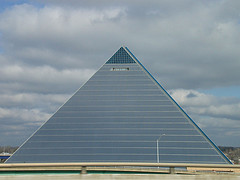 By Basab Pradhan on March 2, 2011
If you read this blog regularly you should be used to my constant carping about the lack of imagination in the music industry due to which the price per song is stuck at about $1. While the music industry in the West and in Bollywood is doing its best ostrich imitation, in another product category […]
Posted in Trends & Concepts | Tagged Amazon Kindle, Bollywood, Bookselling, e-book, Information Products, kindle, Music, online music, publishing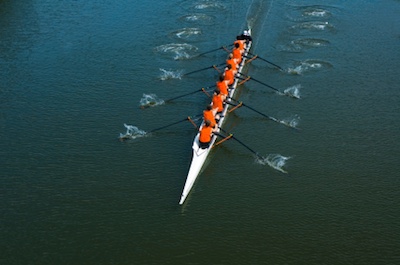 By Sig Rinde on March 2, 2011
"Productive effort, measured in terms of the rate of output per unit of input" And I bet you that the next word that is popping up in your head now is efficiency: "Achieving maximum productivity with minimum wasted effort or expense" All well and good and what managers are focused on every day at the office. And […]
Posted in Trends & Concepts | Tagged Effectiveness, efficiency, enterprise software, innovation, Productivity