Archives by date
You are browsing the site archives by date.

By Jason Busch on March 14, 2011
Based on our survey of a wide range of secondary sources, it appears that commodity and product shortages have already hit Japan and will soon spread into Asia and potentially the rest of the world. For many commodities, suppliers…
Posted in Business | Tagged earthquake, electricity, Japan, supply chain, Tsunami | 1 Response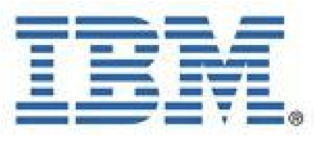 By Michael Fauscette on March 14, 2011
Today IBM announced a new initiative called "Smarter Commerce" that ties together $2.5 Billion in acquisitions, organic software assets and a new Global Services practice of over 1000 consultants to capitalize on what IDC is calling commerce 2.0. A few…
Posted in Business, Featured Posts | Tagged B2B, B2C, commerce, ECommerce, internet, mobile, SCRM, socbiz, social business, Web 2.0 | 1 Response
By R "Ray" Wang on March 14, 2011
Unsolicited Offer Marks Chuck Phillips' First Acquisition Attempt At Infor On March 11th, St.Paul, MN, based Lawson announced that Infor and Golden Gate Capital made a $1.84B unsolicited offer.   This comes after the March 8th news that Lawson retained Barclays Bank to evaluate options.  An acquisition by Infor (the 3rd largest ERP vendor) and Lawson […]
Posted in Business | Tagged acquisition, acquisitions, Carl Icahn, Charles Phillips, Chuck Phillips, enterprise applications, Enterprise Business Apps Vendors, enterprise software, erp, George Soros, Harry Debes, Infor, Infor Global Solutions GmbH, Lawson, Lawson M3, Lawson S3, Lawson Software, mergers, Mergers And Acquisitions, R "Ray" Wang;, R "Ray" Wang;, Romesh Wadhwani, rwang0, vendor strategy

By Brian Sommer on March 14, 2011
What could a Lawson acquisition mean for you?
Posted in Business, Featured Posts | Tagged Carl Icahn, erp, Golden Gate Capital, ibm, Infor, Lawson, M&A, Mergers & Acquisitions, Software 2000

By Phil Wainewright on March 14, 2011
Delivering the opening keynote at the Gartner BPM Summit in London last week, analyst Janelle Hill delivered Gartner's vision for a rebirth of BPM that is as comfortable with unstructured activities as it is with structured processes. As one enthused…
Posted in Featured Posts, Trends & Concepts | Tagged BPM, businessprocess, gartner, Social | 1 Response

By Denis Pombriant on March 14, 2011
Recently I wrote a couple of posts about Apple's plan to charge vendors 30% of the transaction price for anything sold through the Apple Store (aka App Store).  For many things like software and songs I think this makes a lot of sense.  If you consider that the SG&A line of a […]
Posted in Business, Featured Posts | Tagged apple, billing, CRM, economics, John Maynard Keynes, journalism, keynes, publishing, robber baron, Subscription billing, technology

By Jason Busch on March 14, 2011
If you talk off-the-record with retailers and CPG companies, many of the largest and most respected in global sourcing will note, not for attribution, that they're quietly investing in alternative export-driven supply markets to C…
Posted in Business | Tagged China, China Economic Review, china trade, Global sourcing, Manufacturing