Archives by date
You are browsing the site archives by date.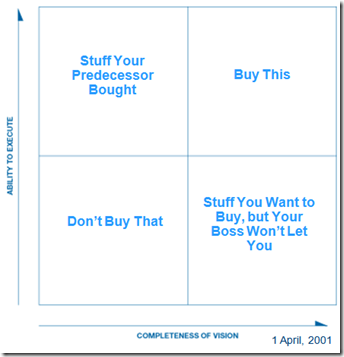 By Zoli Erdos on April 1, 2011
Gartner introduced their Real (Magic) Quadrant: Not bad.  But let's not forget the customers' prospective. Welcome to the Magik Kvadrant: But perhaps most revealing is Phil Fersht's Painsharing Paradox: Enough of this quadrants, squres, cubes… let's hype up some cycles.  Superseding the Gartner version, here's the Wailgum Hype Cycle: Not bad.  Still a bit complex.  […]
Posted in Trends & Concepts | Tagged gartner, Gartner Hype Cycle, Humor, Hype Cycle, Magic Quadrant | 2 Responses

By Dennis Moore on April 1, 2011
Oracle has a phenomenal quarter. Paul Allen disses Bill Gates. Patent, trademark, and IP issues galore. Salesforce.com continues cash-based acquisition spree. HP continues rolling out its new strategy. HP and Oracle continue their war. Gosling joins Google. CIOs want to reduce the number of applications they maintain. IBM turns 100. World political turmoil and aftermath […]
Posted in Business, Technology / Software, Trends & Concepts | Tagged Bill Gates, google, hp, ibm, Java, Larry Ellison, Léo Apotheker, microsoft, news, oracle, Patents, Paul Allen, salesforce.com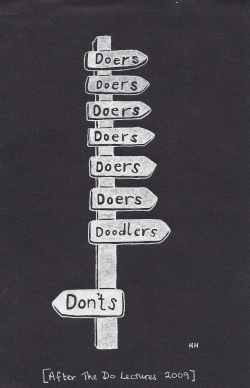 By David Terrar on April 1, 2011
Back at the end of February I was struggling to complete a post about Social Media Week London, and I put a plea out to Twitter for some motivation (or to be shamed in to finishing it).  @iamcreative aka Helen Harrop used her art as an incentive and promised me one of her doodle's if […]
Posted in Trends & Concepts

By Jon Reed on April 1, 2011
On November 8, 2008, John Wookey left Oracle to lead SAP's large enterprise "Line of Business" (LOB) team. Since Wookey joined SAP, we've seen internal clarifications of SAP's LOB on-demand strategy, but not much new product. That changed on February 24, 2011, when SAP hosted a group of "influencers" at the Boston Museum of Science […]
Posted in Featured Posts, Technology / Software | Tagged Business ByDesign, CRM, SaaS, salesforce.com, sap, SAP Sales On-Demand, SAP SOD, StreamWork, Wookey | 12 Responses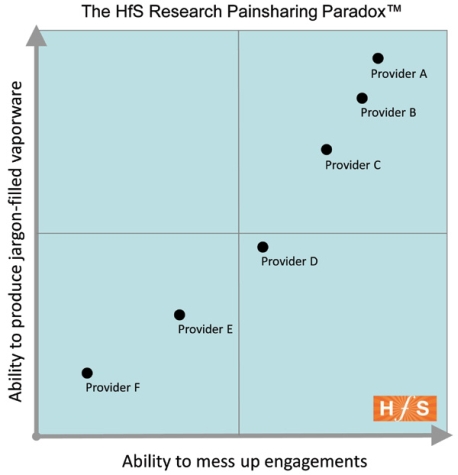 By Michael Krigsman on April 1, 2011
Sadly, this post is not an April Fool's joke.
Posted in Business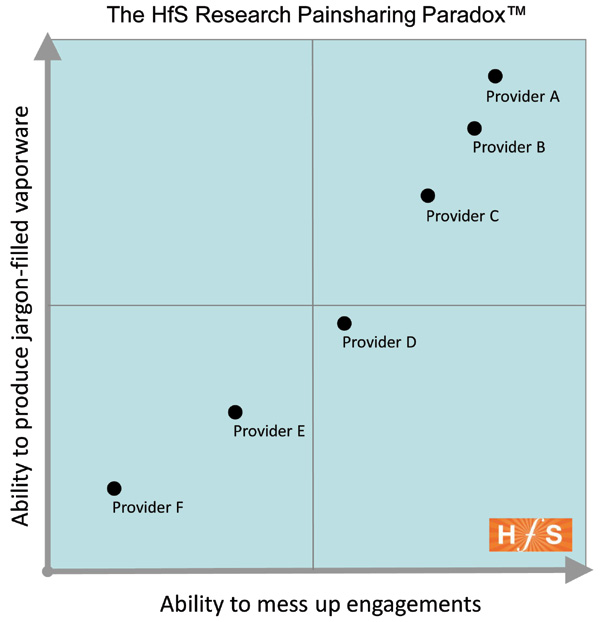 By Phil Fersht on April 1, 2011
Introducing the HfS Research Painsharing Paradox
Posted in Featured Posts, Trends & Concepts | Tagged Absolutely Meaningless Comedy, Enterprise Irregulars, Humor, Outsourcing Research, Outsourcing Vendors | 1 Response

By Denis Pombriant on April 1, 2011
Salesforce made its second major announcement of the week today when, along with Intuit, it announced a partnership between the two companies to deliver an integrated front and back office solution for small companies.  Salesforce will integrate its SaaS based CRM technology with Intuit's very popular QuickBooks.  The price point for the integrated solution was […]
Posted in Featured Posts, Technology / Software | Tagged accounting, CRM, Intuit, QuickBooks, salesforce, small business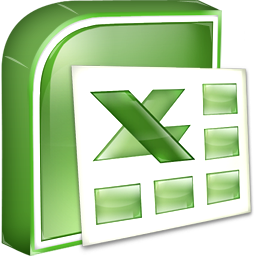 By Jason Busch on April 1, 2011
In conjunction with the Centre for Supply Management Business Research based in Leeds, UK and Société de Gestion des Opérations in Nice, France, Spend Matters is pleased to publish preliminary findings from an ongoing study exa…
Posted in Technology / Software | Tagged Humor, microsoft, Microsoft Excel, Spreadsheet
By Vinnie Mirchandani on April 1, 2011
In the $ 10+ billion of technology contracts I have negotiated for clients over my career, I have been known to do some creative terms and conditions. But I am really proud of what I just negotiated for myself this morning. I get between 15 to 25 PR emails a day. It's my fault – […]
Posted in Trends & Concepts | Tagged deal with devil, Humor, pr, Telemarketing