Archives by date
You are browsing the site archives by date.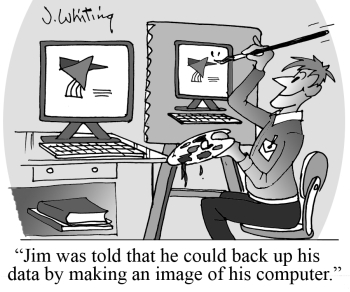 By Bob Warfield on April 24, 2011
I'm reading through Twitter streams, Amazon Forums, and other news sources trying to get a sense of how users are responding and what their problems are.  It's pretty appalling out there.  B2B companies admitting they have no recent backups and just have to wait for it to come back online.  A company that claims patient's […]
Posted in Featured Posts, Technology / Software | Tagged Amazon, Amazon Elastic Compute Cloud, Amazon Web Services, backup, Cloud, Cloud Computing, outage | 1 Response

By Esteban Kolsky on April 24, 2011
It has been (edit: over) a month since the last time I posted something on this blog — and yet, my readership numbers are about the same (well, at least in this medium – my readership in syndication is way down — I guess they only care about new stuff over there).  So, first of […]
Posted in Business | Tagged Business, Cloud Computing, CRM, CRMIDOL, Customer Experience, customer service, Knowledge Management, Moxie Software, salesforce.com | 2 Responses

By Michael Krigsman on April 24, 2011
Yes, IT failures is serious business and all that. But, sometimes, it's best to lighten up.
Posted in Trends & Concepts