Archives by date
You are browsing the site archives by date.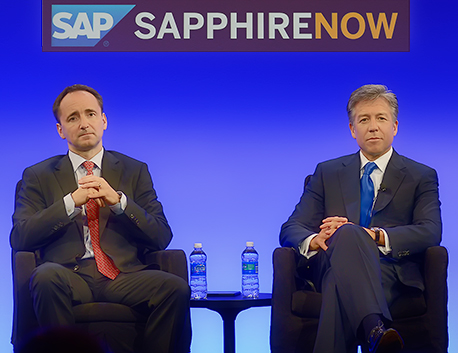 By Michael Krigsman on May 31, 2011
During SAP's Sapphire user conference, held recently in Orlando, the company emphasized in-memory computing, analytics, and mobile devices. However, I examined SAP's efforts to improve implementation consistency and success. This post summarizes the status of SAP's latest initiative to create successful implementations, called Rapid Deployment solutions, and places that work into context. The SAP brand […]
Posted in Featured Posts, Technology / Software | Tagged sap, sapphirenow | 3 Responses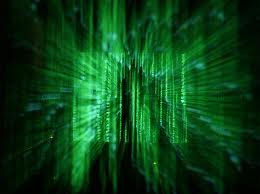 By Michael Fauscette on May 29, 2011
Here's a simple task, let's say you have an antique that you want to sell on eBay and you need to figure out what it's worth, what would you do? I've sold a few things on eBay and to work…
Posted in Featured Posts, Technology / Software | Tagged Big Data, commerce, commerce 2.0, Loyalty, mobile, Retail, Social

By R "Ray" Wang on May 29, 2011
Executive Profile Series Delivers The Inside View On Disruptive Technologies Starting this week, we'll be kicking off an on-going series of interviews with the people behind the technologies in Cloud Computing and Social Business.  The interviews should provide insightful points of view from a customer, industry, and vendor perspective.  The transcript of the 30 minute […]
Posted in Business | Tagged aaron levie, Adam Rogers, adobe, Adobe Systems, Alan F. Nugent, Alcatel-Lucent, Alistair Rennie, Aneel Bhusri, Attensity Group, Bill Jacarsuo, Bob Kelly, Box.net, Brad Smith, BunchBall, Charlie Isaacs, Clarabridge, Cloud, Cloud Computing, Danile Debow, David Bankston, David Sacks, disruptive, disruptive technologies, Disruptive technology, Ed Van Siclen, Eugene Lee, Executive Profiles, Gaurav Dhillon, Get Satisfaction, Greg Gianforte, hootsuite, Ian Hersey, ibm, INgage Networks, Intuit, Jive Software, Lithium Technologies, loic le meur, Lyle Fong, Marcel LeBrun, Michael Ni, microsoft, Moxie Software, Mzinga, netsuite, Parker Harris, Pervasive Software, Peter Lorenz, R "Ray" Wang;, R "Ray" Wang;, Radian6, Rajat Paharia, Ram Menon, Randy Guard, RightNow, RightNow Technologies, Rob Howard, Rob Tarkoff, rwang0, Ryan Holmes, Rypple, salesforce.com, sap, SAP AG, SAS Institute, seesmic, Sid Banerjee, SnapLogic, social business, Social Business Software, socialtext, Telligent, TIBCO Software, Tien Tzuo, Tom Kelly, Tony Zingale, Ultimate Software, vendor strategy, Verafirma, Wendy Lea, workday, yammer, Zach Nelson, Zuora | 1 Response

By Maggie Fox on May 26, 2011
Since 2007 I have had the pleasure of participating in SAP's Influencer Program. This group of digital influencers are invited to attend events like SAPPHIRENOW (SAP's huge annual ecosystem conference – think MacWorld, but SAP) and TechEd (smaller, regional events with a more geeky bent) to see new products, speak 1:1 with senior executives and […]
Posted in Business, Featured Posts | Tagged Blog, Enterprise 2.0, sapphirenow, Women Leaders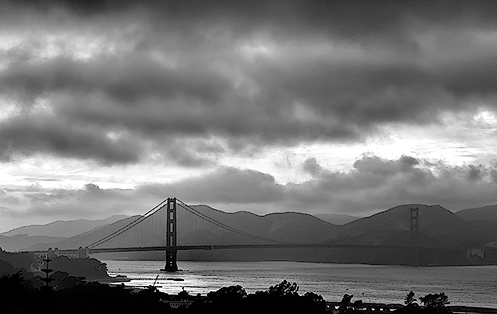 By Michael Krigsman on May 26, 2011
I take many photographs and post them online, often on Twitpic. People like the photos and often request that I post more. Twitpic works well because it's flexible, easy to use, and integrates with major Twitter clients. Despite my respect for Twitpic and its obvious value, I will no longer use the service due to […]
Posted in Technology / Software | Tagged photo sharing, tos, twitpic

By Phil Fersht on May 26, 2011
It's hard to be CSC. A perennial subject of acquisition chatter, it has built in poison pills in the form of gnarly government contracts with lots of limitations on who can own them and what can be done with them. This represents a disproportionate part of their revenue when compared to their competitors.
Posted in Business | Tagged Cloud Computing, csc, Current Affairs, Enterprise Irregulars, Healthcare and Outsourcing, IT Outsourcing / IT Services, Outsourcing Vendors, The Future of Outsourcing

By Phil Wainewright on May 25, 2011
Even though much of the discussion of cloud computing is focused on technology, I believe that the most important innovations on cloud platforms are going to happen at a business level. So here at the SIIA All About the Cloud conference today in San Francisco, one of the sessions I'd been especially looking forward to […]
Posted in Technology / Software | Tagged Cloud Computing, conferences, SIIA

By Jon Reed on May 25, 2011
It's becoming a tradition: a reporter pulls me aside at the end of an SAP show and asks, "There wasn't really much news, was there?" No, and yes. BI 4.0 excepted, the most compelling SAP software releases of 2011 are looking like fall/winter timeframes. But there was plenty of "real news" to be found at […]
Posted in Featured Posts, Technology / Software | Tagged HANA, sap, SAP Hana, Sapphire 2011, sapphirenow | 2 Responses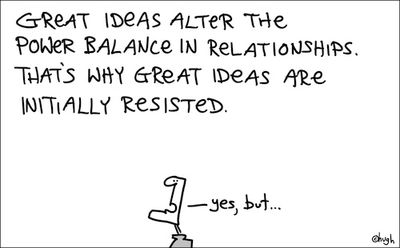 By Sig Rinde on May 25, 2011
McKinsey Quarterly has an article in their May edition – "Preparing your organization for growth" – that yet again reminds me about the total inability to ask the right question. Or question any assumptions at all. If you live in a small apartment with one bedroom and your wife becomes pregnant with triplets, what will […]
Posted in Trends & Concepts | Tagged Barely Repeatable Processes, enterprise software, Leadership, Management, McKinsey Quarterly, Organizational structure, Self-organization, Thingamy, workflow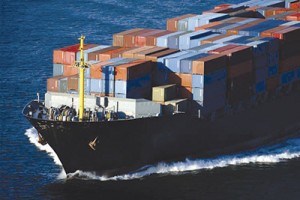 By Jason Busch on May 25, 2011
Earlier this month, Panjiva reported that its global trade tracking index was up, showing solid seasonal growth. According to their analysis, April saw a "healthy bump" in global trade activity with the "number of waterborne shipm…
Posted in Business | Tagged China, Global trade