Archives by date
You are browsing the site archives by date.
By Jason Busch on May 20, 2011
SAP is a place where it's easy to cover one's tracks. It's long been an inside joke to those close to some of the procurement product lines, for example, that when someone in a moderate or high position of power makes a mistake –…
Posted in Technology / Software | Tagged oracle, procurement, sap, sapphirenow
By Vinnie Mirchandani on May 20, 2011
I first met Dr. Hasso Plattner of SAP 15 Sapphires ago. He walked into a meeting with Gartner analysts and in mock anger asked "which of you XXX called my products too complex to implement?" I wanted to hide under the table knowing well he was referring to a report I had just written about […]
Posted in Business, Featured Posts | Tagged erp, ERP Implementation, gartner, ibm, innovation, netsuite, sap, si | 2 Responses
By Michael Fauscette on May 19, 2011
The Spring 2011 user conference season is finally winding down and for me basically ended last week as I attended my fourth Deltek Insight user conference. Deltek, a company on a multi-year journey of transformation from a sleepy family run…
Posted in Business | Tagged Cloud, Deltek, erp, govcon, Insight, Professional Services, Project, SaaS
By Brian Sommer on May 19, 2011
The ERP space is starting to change. It might actually start to reflect the business changes and change velocity your firm deals with daily. But not all vendors see these phenomena. Here's a look at two who might.
Posted in Business, Featured Posts, Technology / Software | Tagged Cloud Computing, enterprise software, erp, SaaS, SaaS ERP, sap, sapphirenow, workday | 4 Responses
By Michael Coté on May 19, 2011
Dell held an analyst event in Austin a couple weeks ago (titled "Services and Solutions for the Virtual Era", or SSVE), coming out strong with its message of transformation and growth via an expansion in the general "enterprise IT" space. This was primarily based on two, traditionally non-Dell lines of business. The Growth Plan Our […]
Posted in Business, Featured Posts | Tagged conferences, Dell, enterprise software, ideas, marketing, Quick Analysis, SSVE, Systems Management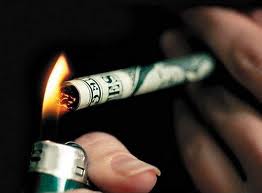 By Bob Warfield on May 19, 2011
It's official, the current Bubble has begun with LinkedIn's IPO.  It was declared the most expensive stock in America even before doubling which means its now clearly way past Bubble territory.  Exciting stuff! LinkedIn's PE is 62 times Apple's, 50 times Google's, but less than 4 times Salesforce.com's.  Wow, AAPL and GOOG look like Value […]
Posted in Business, Featured Posts | Tagged bootstrapping, Bubble, buuble 2.0, Facebook, google, Initial public offering, IPO, linkedin, stock market | 1 Response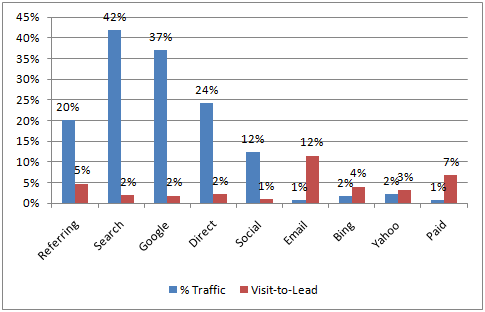 By Bob Warfield on May 18, 2011
I've taken to thinking that marketers should view marketing on the web as a product.  As I said in my post on the Pitfalls of Free Content and Inbound Marketing: Marketing is a Product that has a UX and Competes Like Any Other Product It's easy to forget because we don't charge for it that […]
Posted in Business, Featured Posts | Tagged HubSpot, Inbound marketing, linkedin, marketing, minimum viable product, mvp, small business, smb, Social Media, strategy | 3 Responses
By James Governor on May 18, 2011
Tweet I have written before about Paul Maritz as the CEO of a major tech firm who agrees with RedMonk that Developers are the New Kingmakers. Well Paul came to London for an analyst briefing a couple of weeks ago, and there is more to report. The fact Maritz runs VMware, a hugely successful business […]
Posted in Business | Tagged cloudfoundry, developers, erlang, node.js, PaaS, PHP, Rails, sinatra, VMware
By Denis Pombriant on May 18, 2011
SAP is holding Sapphire, its annual user meeting in Orlando this week.  Sapphire is one of the premiere events on the IT tradeshow calendar along with Microsoft Convergence, Oracle Open World, Sage Insights and Salesforce.com's Dreamforce.  These events each draw tens of thousands of people from around the world and each has a distinctly different […]
Posted in Business, Featured Posts | Tagged CRM, Dreamforce, economics, HBR, microsoft Convergence, netsuite, Oracle OOW, Sage Insights, salesforce, sap, SAPPHIRE, sapphirenow, workday
By Vinnie Mirchandani on May 18, 2011
Jim Hagemann Snabe, co-CEO of SAP framed his summary of the Sapphire Now event ahead in a session with the Enterprise Irregulars on Sunday when he said they would emphasize mobile, in-memory and on-demand trends. Sure enough, there was plenty of all three. In a session with Bill McDermott, the other co-CEO, yesterday most […]
Posted in Business, Featured Posts | Tagged bill mcdermott, Enterprise Irregulars, Jim Hagemann Snabe, sap, sapphirenow