Archives by date
You are browsing the site archives by date.
By Denis Pombriant on August 31, 2011
Salesforce has been hammering the social enterprise message all day and will continue to do so for a long time.  It's a good message and it dovetails with the subscription economy as the one-two punch for new fangled company organization.  That means everyone, not just new companies, but all companies will be attracted to social […]
Posted in Business | Tagged #DF11, CRM, Dreamforce, dreamforce11, salesforce.com, Social Enterprise, Social network
By Dion Hinchcliffe on August 31, 2011
I'm here at Dreamforce 11 right now in Moscone Center in San Francisco. Salesforce made major announcements last night about Chatter, their social business platform, that is now more Internet facing. I once called Chatter an enterprise social operating system and these announcements make it even more true now. Expect that this will significantly improve […]
Posted in Business, Featured Posts, Technology / Software | Tagged #DF11, analytics, Big Data, business intelligence, CEO, CMO, collaboration, CRM, dreamforce11, Salesforce Chatter, salesforce.com, social business, Social CRM, Social Enterprise, strategy, toosls | 4 Responses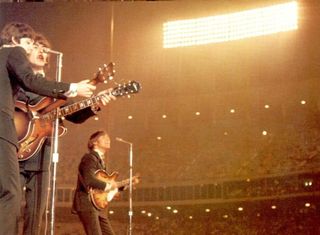 By John Taschek on August 31, 2011
For a Beatles' fan and a fan particularly of John Lennon, the number 9 has an important meaning. It has enough meaning Lennon wrote a few songs referencing it, including Number 9 Dream. Perhaps I like Number 9 Dream because it seems to be, quite literally, calling my name on the background vocal track. But […]
Posted in Business, Featured Posts, Technology / Software | Tagged @jtaschek, @zolierdos, #DF11, chatter, Cloud Computing, CloudAve, collaboration, conversations, delight, entropy, Facebook, iPad, John Lennon, Number 9 Dream, Radian6, salesforce.com, social contacts, taschek, Web/Tech, Weblogs
By Phil Wainewright on August 31, 2011
Any ISV wanting to extend enterprise apps to mobile platforms will benefit from these five tips I gleaned from a full-day tech briefing with Workday in San Francisco today.
Posted in Featured Posts, Technology / Software | Tagged Aneel Bhusri, erp, HCM, IOS (Apple), iPad, mobile enterprise, mobility, SaaS, workday | 1 Response
By Denis Pombriant on August 31, 2011
Salesforce.com is riding the crest of wave after wave of good news as it starts Dreamforce, its annual convocation for customers, prospects, the press and analyst communities.  Forty thousand people are expected in San Francisco for the event at some point in the week. In a sign of how big this event has become, last […]
Posted in Business, Featured Posts | Tagged #DF11, benioff, christensen, CRM, Current Affairs, Dreamforce, economics, Facebook, Forbes, Harvard Business School, innovator's dilemma, Oracle OpenWorld, Salesforce Chatter, salesforce.com
By Denis Pombriant on August 31, 2011
Is CRM far behind? There was brisk business in associated user group meetings in San Francisco before Dreamforce.  For some reason I don't understand Dreamforce starts in the middle of the week this year which is fortunate for two reasons.  Huricane Irene clobbered travel operations up and down the east coast over the weekend and […]
Posted in Featured Posts, Technology / Software | Tagged benioff, CRM, Dreamforce, economics, Enterprise resource planning, erp, salesforce, Tien Tzzuo, workday, Zuora | 1 Response
By Sandy Kemsley on August 31, 2011
I've been completely remiss with my blogging this week at the academic/research conference on BPM this week in Clermont-Ferrand, France. This isn't for lack of good material from the workshops and presentations, but I've been a bit busy preparing for the keynote that I gave this morning: The Changing Nature of Work View more presentations […]
Posted in Business | Tagged BPM, BPM11, BPM2011, Business process management, modeling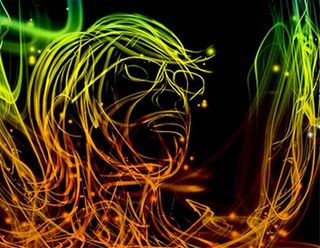 By Steve Mann on August 31, 2011
The pace of change in the online world is causing organizations to struggle to keep up with their online interactions with their customers. More and more of these interactions happen nowadays via the Interweb.  While these digital interfaces serve consumers everywhere, the user experience these consumers have shapes how they view the brands in their lives.  […]
Posted in Business, Featured Posts | Tagged Customer Experience, design, iPad, marketing, TouchPad, User Experience | 1 Response
By David Terrar on August 30, 2011
Last month I did a guest article for Jemima Gibbons monthly newsletter on Freshbusinessthinking.com about Social Media Monitoring and Analytics. In that same newsletter Nikki Pilkington argued why WordPress is a good choice for your webs…
Posted in Featured Posts, Technology / Software | Tagged BuddyPress, CMS, search engine optimization, SEO, wordpress | 1 Response
By Denis Pombriant on August 30, 2011
There were numerous user group meetings as Salesforce Partners took advantage of their customers attendance at Dreamforce to host these meetings. I saw events scheduled by Zuora (here) Cloud9, Workday and Marketo. Turnouts were good despite the hurricane which delayed some east coast attendees.  None the less, the Zuora event was vastly oversubscribed — more […]
Posted in Technology / Software | Tagged CRM, salesforce.com, user groups, Zuora