Archives by date
You are browsing the site archives by date.

By Michael Coté on August 16, 2011
Clearly, Google is after patent protection in buying Motorola, and they said as much. This leads many to think they'll sell off the actual hardware assets. That'd be safe and status quo: Google doesn't make hardware (aside from a couple appliance…
Posted in Business | Tagged android, apple, Dodgeball, google, motorola

By Michael Fauscette on August 16, 2011
I spent two days this past week attending and participating in CRM evolution in NYC, an annual CRM conference managed by CRM Magazine. It's always a good conference with a solid line up of speakers and this year was no exception. Chaired by Paul Greenberg again this year, the conference provided informative keynotes and 3 […]
Posted in Business | Tagged conference, CRM, CRMe11, SCRM, socbiz, Social

By Sameer Patel on August 16, 2011
Just a personal update to tell you that I've decided to relinquish my membership with Constellation Research Group, Inc. Late last year, Oliver Marks and I became members of Constellation with the intention of complementing consulting on enterprise social and collaboration business, with wider research. Given my focus on longer form planning and follow through […]
Posted in Business | Tagged Constellation Research, Personal

By Vinnie Mirchandani on August 16, 2011
One of the chapters in my next book is on how attorneys have in some respects become more important than engineers in the tech industry. Couple of extracts: "If there is a poster child for a regulatory agency which is overwhelmed by technology advances it is the U.S. Patent Office. Even though a quarter of […]
Posted in Business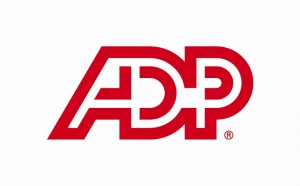 By Naomi Bloom on August 16, 2011
It's Not Your Grandfather's ADP!
Everyone in my professional world, and most business people in general, know ADP – or at least they think they do.   While ADP offers a very wide range of products/services to both employers and all types of vehicle dealers, they continue to be known most widely as "the payroll company." 
The company's history is one […]
Posted in Business | Tagged ADP, HR Tech, HRM Software, HRO, Models/Modeling, SaaS

By Denis Pombriant on August 16, 2011
Maybe I'll take some heat for this but I am trying to live by Don Tapscott's and Anthony Williams's ideas, especially concerning transparency.  Let me digress already. Tapscott and Williams wrote a very good book called Wikinomics and followed it up with a better one, Macrowikinomics.  As the titles suggest, the books deal with general […]
Posted in Business | Tagged CRM, Don Tapscott, economics, Social Media, Thought leader, Wikinomics