Archives by date
You are browsing the site archives by date.

By Zoli Erdos on September 22, 2011
Note the date: two weeks ago.
More:  HP's Monkey Business
Posted in Business | Tagged Apotheker, Hewlett-Packard, hp, Just for fun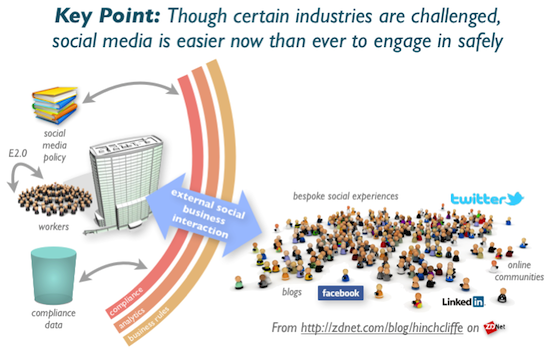 By Dion Hinchcliffe on September 22, 2011
Regulated industries often have a difficult time adopting social media beyond simple outbound marketing. Fortunately, engaging with the marketplace and getting into the more interesting and valuable scenarios, such as Social CRM, is getting easier as solutions and frameworks for dealing with the legal and compliance issues emerge. I examine the recent discussions from a major financial services conference and summarize potential solutions.
Posted in Business, Featured Posts | Tagged Cluetrain Manifesto, Innotribe, Social Media, Toronto | 2 Responses

By Josh Greenbaum on September 22, 2011
SAP has spent several years and several billion dollars trying to formulate a strategy that propels it ahead of an unprecedented set of market forces, and this year's TechEd helped set the stage for a 2012 that is poised to be the year SAP finally crosses the innovation Rubicon. Of course, as students of history […]
Posted in Business, Featured Posts, Technology / Software | Tagged erp, HANA, iPad, oracle, sap, Sybase, Uncategorized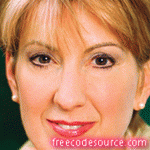 By Jeff Nolan on September 22, 2011
This is a devastating expose on the dysfunctional upper echelon at HP: "The company is coming apart at the seams," said one person familiar with H.P.'s operations. "Because they may or may not be selling the PC business, the enterprise side is completely frozen. The business customers who buy tens of thousands of these machines […]
Posted in Business, Featured Posts | Tagged Apotheker, Companies, Hewlett-Packard, hp, Léo Apotheker, Meg Whitman

By Brian Sommer on September 22, 2011
Software developers, too many of them in fact, are still building apps. That could be a mistake. For decades, software developers have identified business functions and transactions that they could create applications around. The job of an application usually was to permit the recording of a business or accounting event, perform some computational magic upon […]
Posted in Featured Posts, Technology / Software | Tagged Appirio, Software development, Uniform Resource Locator, user interface | 5 Responses

By Denis Pombriant on September 22, 2011
Ok, sure, buy another help desk application this time for the small company market, why not.  With BMC offering a help desk solution for big companies, this makes for a certain amount of symmetry and product line completeness. I don't think the announcement surprised me or any of the judges on the CRM Idol committee.  […]
Posted in Business | Tagged Assistly, CRM, Help desk, Radian6, salesforce.com