Archives by date
You are browsing the site archives by date.

By Jeff Nolan on September 26, 2011
A little over a year ago I turned off my iPhone 3 and fired up a new HTC Evo Android handset, the initial experience I wrote about here. I recently upgraded my handset from the Evo to the just released Samsung Epic Touch and wanted to share some thoughts about Android after having lived with it […]
Posted in Featured Posts, Technology / Software | Tagged android, apple, google, htc evo, iPhone, Samsung Epic Touch, samsung galaxy, Wireless | 1 Response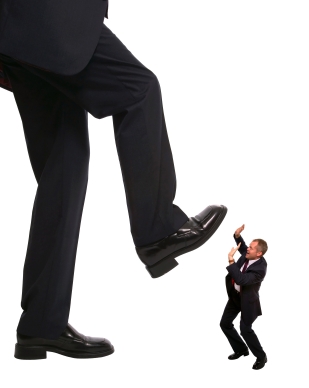 By Michael Krigsman on September 26, 2011
Facebook responded today to allegations that the company tracks users who have logged out of facebook.com. Read also: Facebook and OnStar face similar privacy accusations A Facebook spokesperson offered the following comment: Facebook does not track users across the web. Instead, we use cookies on social plugins to personalize content (e.g. Show you what your friends liked), to […]
Posted in Featured Posts, Technology / Software | Tagged Facebook, OnStar, Privacy, Social network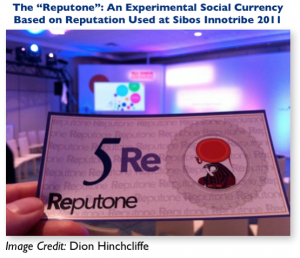 By Dion Hinchcliffe on September 26, 2011
I receive e-mail frequently from PR people promoting the latest IT tools and new Web applications. These days a common thread I see is the addition of social features to software to make it easier for users to share information and collaborate with others. Personally, I believe it's largely beneficial to 1) find ways to […]
Posted in Featured Posts, Trends & Concepts | Tagged Analysis, social business, social graph, Social Media, Social Technology & Standards, strategy, The Enterprise, Trends and Statistics | 2 Responses

By Jason Busch on September 26, 2011
When supplier diversity becomes simply a whisper down the lane, reporting exercise built around a check-the-box mentality for Federal reporting, it's pretty clear what the ultimate outcome of such programs will become. Namely, an inter…
Posted in Business | Tagged Business, supplier diversity, supply chain, Wal-Mart

By Denis Pombriant on September 26, 2011
Moneyball is a good movie and I recommend it.  The tie in with the software industry is NetSuite whose logo is all over the dugout and prominent in several scenes.  The central character of the drama is Okland A's general manager Billy Bean and most of us know his story about actually using statistics […]
Posted in Business | Tagged Billy Bean, brad pitt, CRM, Current Affairs, moneyball, netsuite, Product placement | 4 Responses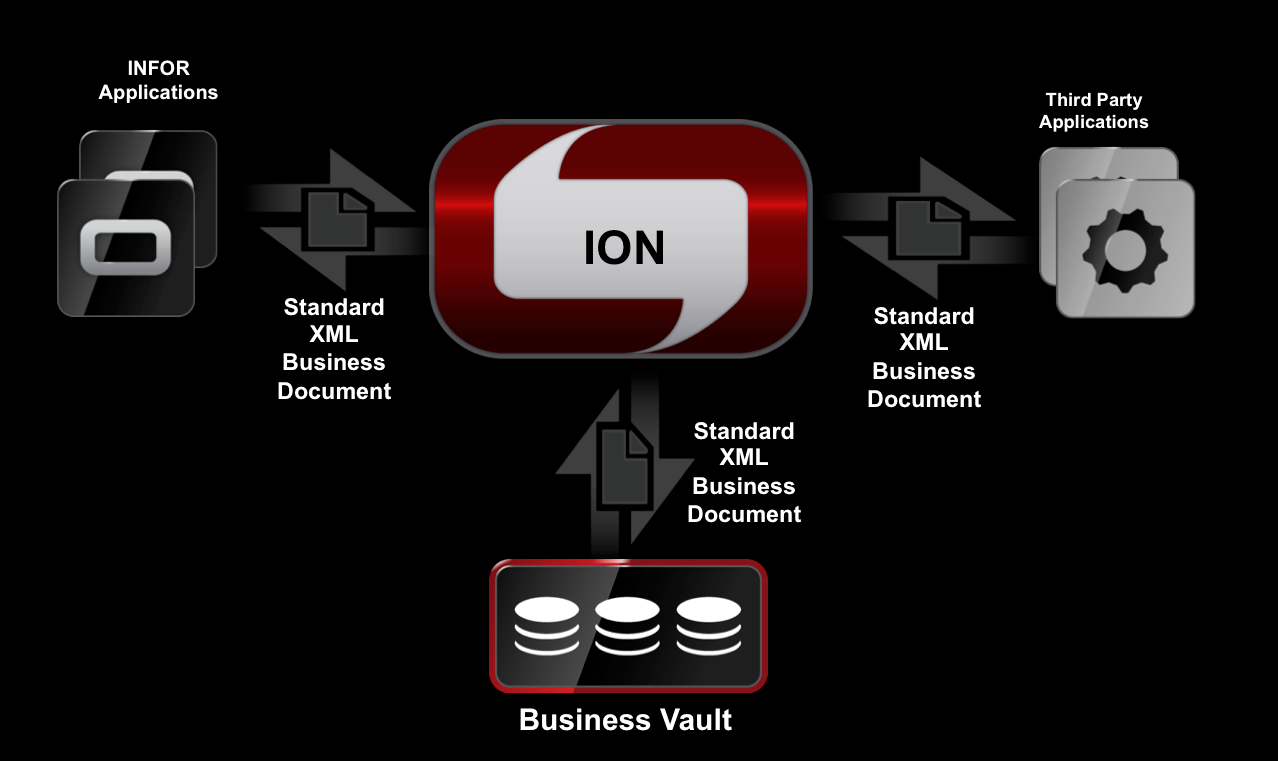 By R "Ray" Wang on September 26, 2011
After 11 months of behind the scenes work, CEO Charles Phillips and the Infor management team unveiled the launch of Infor 10 in New York City on September 13, 2011, to customers, industry analysts, media, and investment analysts.  The new Infor has kept busy with key management team hires, the $1.84 B acquisition of Lawson, […]
Posted in Featured Posts, Technology / Software | Tagged analyst event, Apps Strategy, Charles Phillips, CIO, Cloud, Cloud Computing, cloud integration, Cloud options, CRM, Customer Experience, enterprise applications, enterprise apps, Enterprise apps strategy, Enterprise Business Apps, Enterprise Business Apps Vendors, enterprise software, erp, HR, HR Tech, Human Capital Management, Infor, Infor 10, Infor ION, Lawson, Lawson M3, Lawson S3, Lawson Software, nalyst event, News Analysis, Public Sector, purpose built, R "Ray" Wang;, R "Ray" Wang;, rwang0, supply chain, suppy chain management

By Dennis Moore on September 24, 2011
SAP HANA has garnered a great deal of attention in recent weeks and months. For an overview of the technology and its potential, please check my recent blog on the subject, "The real (potential) impact of SAP HANA." Since that blog was written, there has been a great deal of news in the SAP HANA […]
Posted in Business, Technology / Software | Tagged Business Objects, HANA, ibm, oracle, Oracle Exalogic, sap, SAP AG, SAP Hana, Sybase | 32 Responses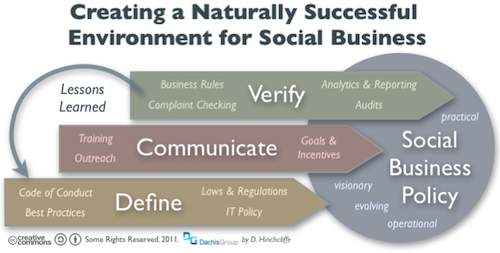 By Dion Hinchcliffe on September 23, 2011
Recently I've been exploring the best ways for companies to establish their workers successfully in the use of social media, both internally and externally to their organizations. Driving adoption and effective uptake of social tools varies rather widely in how easy and quickly it is to for a given business to realize. For example, this process is the most challenging for regulated industries as I deconstructed at length on ZDNet this week. Yet it's the same issue for all firms: How do we quickly and effectively deal with issues surrounding risk, control, and trust so that we can get to the good part and reap the rewards of social media engagement?
Posted in Business | Tagged Blog Post, social media policy

By Vinnie Mirchandani on September 23, 2011
Last week I blogged on the New Florence innovation blog about the Startup Genome Project, a benchmark of hundreds of startups and why they fail or succeed. One of their findings was "Most successful startups pivot at least once. Startups that pivot once or twice raise 2.5x more money, have 3.6x better user growth, and […]
Posted in Business, Featured Posts | Tagged IT, Pivot point, startups

By Zoli Erdos on September 22, 2011
Note the date: two weeks ago.
More:  HP's Monkey Business
Posted in Business | Tagged Apotheker, Hewlett-Packard, hp, Just for fun