Archives by date
You are browsing the site archives by date.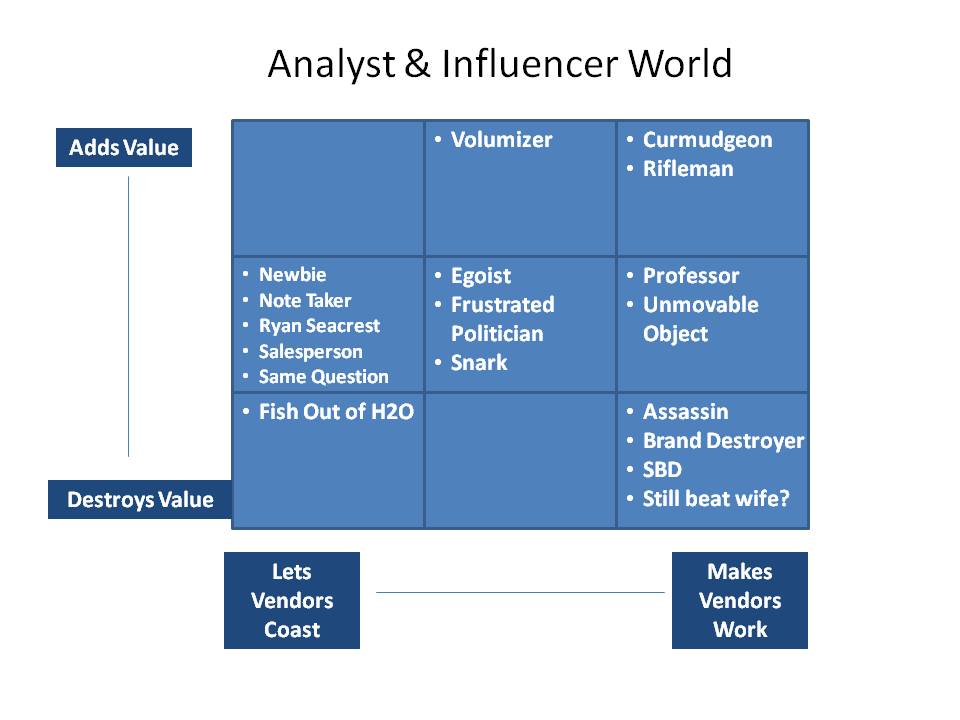 By Brian Sommer on November 22, 2011
(Humor) Ever wonder what sort of people are industry analysts? Brian breaks down the different kinds of analysts as a favor to the numerous vendors worldwide who must endure their questions and quirks.
Posted in Featured Posts, Trends & Concepts | Tagged analysts, Humor | 2 Responses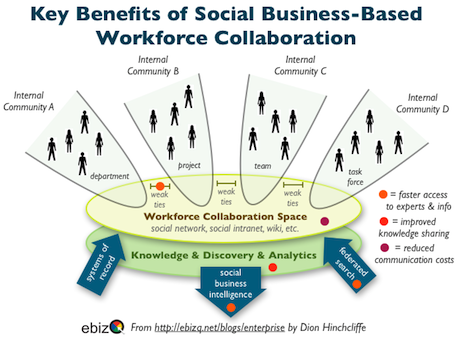 By Dion Hinchcliffe on November 22, 2011
It's been a few years now since Enterprise 2.0 first arrived on the scene as a concept, back in 2006. At the time — and even now — the premise was compelling: As social media became a primary means of…
Posted in Trends & Concepts | Tagged Enterprise 2.0, Social Media | 1 Response

By Tom Raftery on November 22, 2011
And we're back this week with the second installment in our Data Center War Stories series (sponsored by Sentilla). This second episode in the series is with Jürgen Burkhardt, Senior Director of Data Center Operations, at SAP's HQ in Walldorf, Germany. I love his reference to "the purple server" (watch the video, or see the […]
Posted in Technology / Software | Tagged asset management, cooling capacity, corporate cloud, data center war stories, datacenter, Private Cloud, sap, servers, virtual servers, virtualization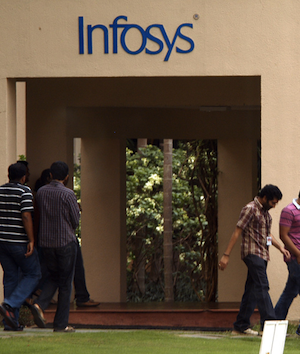 By Phil Fersht on November 21, 2011
InfosysBPO is now a major BPO contender in the global marketplace, having quietly gone about building its BPO business streams since its inception via the buyout of FAO provider Progeon, exactly five years' ago and expects to reach the landmark of $500m in revenues this year. HfS has always been encouraged by the firm's approach to developing both horizontal and vertical BPO services, and its focus on leveraging its IT heritage to augment its value proposition. Infy is by no means the biggest player in the BPO business nor does it want to be, but it has been able to establish itself as a smart and very respected player in the BPO business.
Posted in Business, Featured Posts | Tagged BPO, Current Affairs, Engineering & Supply Chain Outsourcing, Enterprise Irregulars, Financial Services Sourcing Strategies, HR Outsourcing, Industry-specific Outsourcing, Infosys, InfosysBPO, Innovation in Outsourcing, IT Outsourcing / IT Services, Knowledge Process Outsourcing, Outsourcing and Technology, Outsourcing Events, Outsourcing Vendors, Phil Fersht, procurement, The Future of Outsourcing

By Brian Sommer on November 21, 2011
The day of constrained IT is over. The time when throughput, processing windows, DASD shortages, memory constraints, slow processor speeds, etc. are effectively over. Even when companies experience short-term computing crunches, cloud services like Amazon's EC2/AWS are there to deal with spikes in demand. This is a critical learning point as the lack of constraints […]
Posted in Featured Posts, Trends & Concepts | Tagged Business, Social Media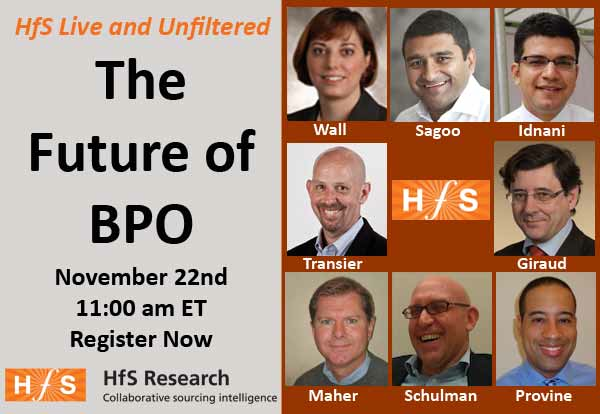 By Phil Fersht on November 21, 2011
Are you ready for our next installment of HfS' Live and Unfiltered series, broadcast live infront of the HfS Research community? Well… wait no longer for more no-holds-barred fun, no sponsors, no schmaltz, no selling – just good banter and discussion to share with our industry peers and colleagues.  Amd this time we'll be debating […]
Posted in Business | Tagged BPO, Engineering & Supply Chain Outsourcing, Outsourcing Events, Outsourcing Heros, Outsourcing Vendors, procurement, social networking, Sourcing Best Practises, The Future of Outsourcing

By Phil Wainewright on November 21, 2011
Despite being unsexy in many people's eyes, enterprise software has been getting a lot of VC loving of late — or at least, a certain type of enterprise software. Last month there was Workday's mammoth $85 million round and the equally eye-popping $81 million raised by Box.net to pursue its enterprise market ambitions. Yesterday come […]
Posted in Business, Featured Posts | Tagged Box, enterprise software, erp, Marketo, sap, workday, Zuora | 1 Response

By Paul Greenberg on November 21, 2011
Well, well, well. How 'bout this? We're at the point in the year that it's time to start looking at what was in 2011 as opposed to what is going to be? Sigh.  Another year gone.  Which of course means I'm getting older and even though I feel young and have spring in my step […]
Posted in Business, Featured Posts, Technology / Software | Tagged CRM

By Josh Greenbaum on November 21, 2011
I spent an extremely entertaining and informative day with Kinaxis at their user conference last month, and it struck me how much supply chain management seems to be stuck in the past, even as it increasingly occupies one of the hottest of hot seats in the corporate world, and even as companies like Kinaxis strive […]
Posted in Business | Tagged Uncategorized | 1 Response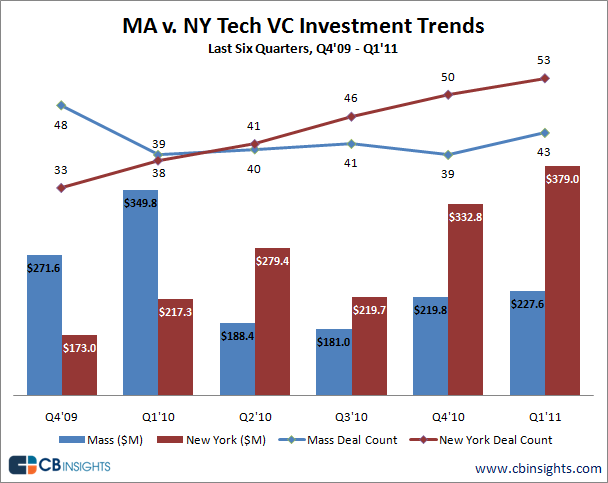 By Chris Selland on November 19, 2011
Cross-posted from my Tumblr Good read on the NY tech scene – having spent a considerable amount of time in NYC recently, it captures the dynamic of what's happening there quite accurately. As a transplanted NJ native & NYU grad who migrated to Boston 20 years ago because 'that's where the tech industry is' – […]
Posted in Trends & Concepts | Tagged Boston, ecosystem, New York City, NYC