Archives by date
You are browsing the site archives by date.
By Vinnie Mirchandani on January 16, 2012
I had couple reminders over the last few weeks of how messy attributions and permissions already are – so about life if SOPA passes? a) My book editors went through and highlighted several quotes from articles which exceeded 50 words. I shortene…
Posted in Trends & Concepts | Tagged CNN, SOPA, Twitter, YouTube

By Michael Krigsman on January 16, 2012
Now that the huge Consumer Electronics Show is over, it's time to review the most important new products and announcements. In a departure from my usual IT Project failures fare, I spoke with Canada's Sun News Network about CES 2012 highlights. Here's that video report: Although not actually in Las Vegas, I followed certain announcements carefully. In response to […]
Posted in Technology / Software | Tagged CES 2012, Consumer Electronics Show | 1 Response

By R "Ray" Wang on January 16, 2012
Public Outrage Grows Over Lax Privacy Polices At Popular Social Networking Sites Recent actions by social networking leaders in the market place have brought new attention to a user's privacy rights.  Despite the fact that these sites provide a freemium service to users, abuse and arrogance of a user's privacy rights combined with user ignorance […]
Posted in Featured Posts, Technology / Software | Tagged B2B, B2B E-commerce, B2C, B2C E-commerce, best practices, Big Data, bill of rights, Chief Collaboration Officer, Chief HR Officer, Chief information officer, Chief Marketing Officer, Chief People Officer, Chief procurement officer, Chief Sales Officer, CHRO, CIO, collaboration software, Constellation Research, COO, customer bill of rights, Digital identity, disruptive, disruptive technologies, Disruptive technology, early adopters, Electronic Privacy, Emerging Technologies, Engagement Apps, enterprise applications, enterprise apps, Enterprise apps strategy, enterprise software, enterprise strategy, EU, Facebook, Federal Trade Commission, future of work, google, GooglePlus, Identity management, linkedin, Matrix Commerce, Monday's Musings, Next Gen Customer, Privacy, Privacy Rights, R "Ray" Wang;, rwang0, social business, Social Business Software, social business strategist, social campaign tracking, social commerce, Social CRM, social customer insights, Social Enterprise, social enterprise apps, social event management, social marketing insights, Social Media, social media monitoring, social sales insights, social service, social support, social support insights, social technologies, vendor strategy | 1 Response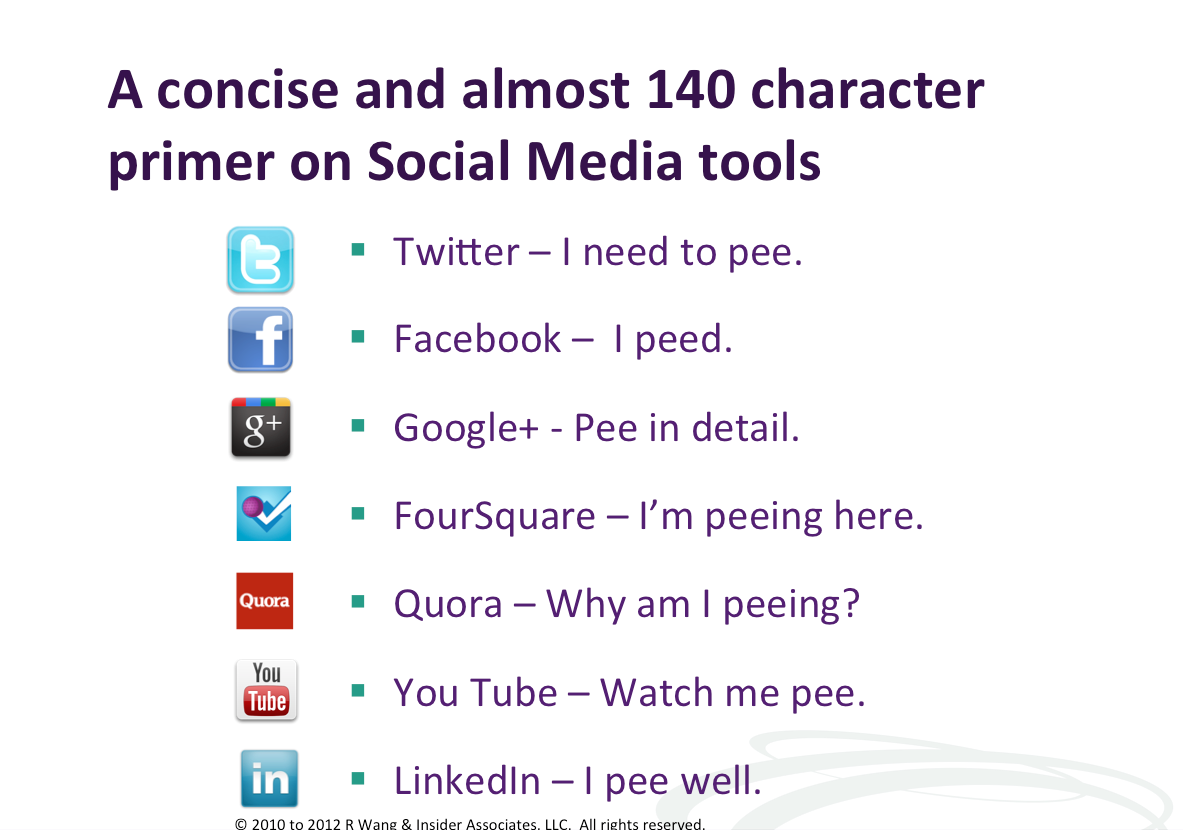 By R "Ray" Wang on January 16, 2012
Social Media Explained In 140 Characters (More or Less) Some time back a tweet went out describing what all the tools were (Figure 1).  I modified this a bit and now use it in alot of presentations to audiences around the world.  More than 80% of the conference organizers usually are fine with this slide.  […]
Posted in Business | Tagged Foursquare, Quips, Quora, R "Ray" Wang;, rwang0, social business, Social Business Software, Social Media, Twitter, YouTube | 3 Responses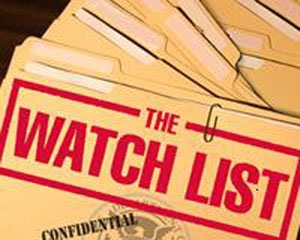 By Paul Greenberg on January 16, 2012
Okay, we've done the Big 4 and the winners have been announced. Now we get into the heavy lifting.
I'm covering the first five – the top five winners this year for varying reasons. It ranges from the highest scorers to the Lifetime Impact Award winner, with the CRM Idol 2011 winners in between.
Posted in Business, Featured Posts, Technology / Software | Tagged CRM Idol 2011, CRM Watchlist, CRM Watchlist 2012 | 1 Response