Archives by date
You are browsing the site archives by date.

By Dennis Moore on June 30, 2012
Highlights of enterprise software and solutions news from the past week: Microsoft gets kudos for tablets and mobile strategy.  RIM does not.  Microsoft does not get kudos for price paid for Yammer. Google holds I/O conference, reveals next version of Android, gives away goodies. Great tech companies to work for include Facebook, LinkedIn, Google, Apple, […]
Posted in Business, Technology / Software, Trends & Concepts | Tagged apple, Dennis Moore, Facebook, google, hadoop, HANA, hp, ibm, Informatica, Larry Ellison, linkedin, Linux, Mark Hurd, microsoft, netsuite, news, opensource, oracle, salesforce.com, sap, workday

By Michael Fauscette on June 29, 2012
Over the past several years I've spent quite a bit of time looking at the impact of several change factors, including the application of social web driven ideas into business, the impact of mobile, cloud, and socialytics and a few…
Posted in Business, Featured Posts | Tagged adaptive, Business Model, enterprise, Management, S&R, socbiz, Social, strategy | 1 Response

By Michael Krigsman on June 29, 2012
Despite it's massive IT failure, RBS has not released sufficient detail and many questions remain.
Posted in Technology / Software

By Jeff Nolan on June 29, 2012
"Our landings in the Cherbourg-Havre area have failed to gain a satisfactory foothold and I have withdrawn the troops. My decision to attack at this time and place was based upon the best information available. The troops, the air and the Navy did all that Bravery and devotion to duty could do. If any blame […]
Posted in Trends & Concepts | Tagged Leadership

By Vinnie Mirchandani on June 28, 2012
Is it just me or is it the season for all large vendors to start praising the cloud? From Verizon's Uppernet commercials to John Chambers at Cisco Live, it is a mandatory sound bite for every industry marketing event. Every time I hear a legacy (ok, established) vendor talk cloud, I am reminded of a […]
Posted in Business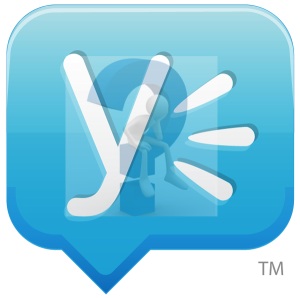 By Esteban Kolsky on June 28, 2012
Well, after that title — what else is there to say? Lots, hear me out – I'd like to tell you why I am going against all the optimists out there (although I do consider myself an optimist) and why I liken this deal to AOL acquiring Time Warner (and we all know how well […]
Posted in Business, Featured Posts, Technology / Software | Tagged microsoft, NewsGator, sharepoint, Steve Ballmer, yammer, yams | 6 Responses

By Denis Pombriant on June 28, 2012
Microsoft buys Yammer is either the worst kept secret in the Valley in some time or the slowest simmering headline waiting for life to come out of tech.  Rumors of the deal as well as escalating estimates of its cost have been rampant for weeks so I am glad to put this one to bed. […]
Posted in Trends & Concepts | Tagged CRM, economics, inflection points
By Phil Wainewright on June 28, 2012
Providers and enterprises alike have to evolve their governance strategies for the cloud, argues a report that proposes a new framework for cloud governance.
Posted in Featured Posts, Technology / Software | 1 Response

By James Governor on June 28, 2012
Tweet Just as it is every year May was insanely busy in the tech business. With the Spring Conference season there are plenty of major shows such as IBM Impact, SAP Sapphire and the Adobe Digital Marketing Summit. I was involved in all three of these conferences – either on a speaking, or consulting basis. […]
Posted in Business | Tagged DX, Uncategorized

By Denis Pombriant on June 28, 2012
Oracle launched its customer experience push this week with an announcement by co-president Mark Hurd.  The new direction begins to pull together the results of Oracle's latest buying spree in which it purchased ATG for e-commerce, RightNow Technologies for customer service and other technologies for analytics in cyberspace. While Oracle will always draw skeptics the […]
Posted in Business | Tagged Anthony Lye, ATG, CEM, CRM, economics, IDG, Kanarkus, oracle, RightNow | 1 Response