Archives by date
You are browsing the site archives by date.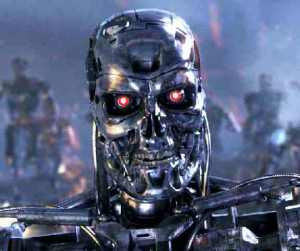 By Bob Warfield on July 31, 2012
Fascinating story over on Techcrunch:  Startup Limited Run claims 80% of the clicks it got through Facebook advertising were due to bots.  They concluded this because so many of the clicks had Javascript disabled (they say normally only 1-2% disable Javascript) and because whatever was clicking through wasn't bothering to fetch the images on the […]
Posted in Business, Featured Posts | Tagged advertising, Facebook, google, JavaScript
By Michael Krigsman on July 30, 2012
Social media prevented broadcasters from getting accurate data about the precise location of Olympic bicycle competitors.
Posted in Technology / Software | Tagged GPS, Olympic, Olympics, Twitter
By Dennis Moore on July 30, 2012
Highlights of enterprise software and solutions news from the past week: Apple sales slip as phanboyz wait for a new iPhone.  Apple is still, however, generating almost as much cash as the Obama administration is spending on wasteful programs 🙂 More details emerge about Windows 8 and Microsoft's strengthening product portfolio.  Will skeuomorphic (iOS, Android) […]
Posted in Business, Featured Posts, Technology / Software | Tagged android, apple, Big Data, citrix, Cloud, Dell, Dennis Moore, Ensw, google, hadoop, HANA, ibm, Infor, Informatica, iPhone, IT, Java, jobs, Linux, microsoft, netsuite, Open source, oracle, Patent, RIM, samsung, sap, SAP AG, Sybase, tablet, Tibco, Twitter, VMware, workday, Yahoo | 1 Response
By Denis Pombriant on July 27, 2012
Under more normal conditions I react to blogs on a low key basis.  If I like something I might not even mention it and the same is true if I dislike or disagree with one.  The blogosphere is a big place and it is unproductive to be running around all day saying "Yes, I like […]
Posted in Featured Posts, Technology / Software | Tagged Cloud Computing, CRM, economics, HCM, multitenancy, oracle, tenancy | 1 Response
By Michael Krigsman on July 26, 2012
Solving bank IT breakdowns requires substantial investment that goes beyond administrative demands.
Posted in Business, Featured Posts | Tagged CIO, Financial Services Authority, Financial Times, government spending, National Westminster Bank, rbs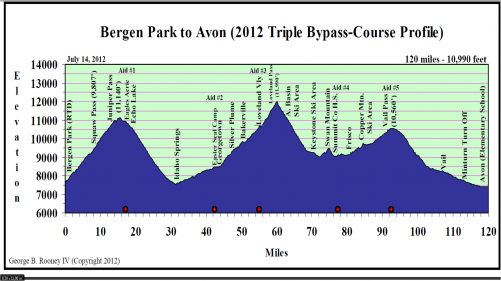 By Thomas Otter on July 26, 2012
Last weekend I managed to combine a work trip and bike ride. I did the Double Triple Bypass. Day one started near Denver and finished near Vail, day two the reverse. 240 miles 20,000 feet of climbing in two days. (400 kms 6000 vm.) I combined the ride with some charity fundraising, so a big thanks […]
Posted in Trends & Concepts | Tagged Cancer, charity, cycling, Cycling related, loveland pass, ride, rockies, triple bypass, vail pass
By James Governor on July 26, 2012
Tweet Serena Software has been around a long time: it cut its teeth in mainframe software development with products like ChangeMan, sold into large, traditional enterprise customers with large, traditional development methodologies. While the company does have a culture of innovation, its customers tend to be wary of change – their idea of change management […]
Posted in Technology / Software | Tagged Agile, DVCS
By Phil Wainewright on July 25, 2012
Microsoft, Google, Box, Huddle, Dropbox … who will dominate the enterprise market for cloud-based file storage and collaboration?
Posted in Featured Posts, Technology / Software | Tagged Box, Cloud Computing, collaboration, dropbox, File system, google, Huddle, microsoft, zoho | 1 Response
By R "Ray" Wang on July 25, 2012
The Real-Time Hype Is Filled With Flaws The hype around big data, social media, and mobility has many folks imagining the real-time enterprise in the future of work, next generation customer experiences, matrix commerce, or the data to decisions journey.  While real-time theoretically leads to quicker information and faster response times, the reality requires closer […]
Posted in Trends & Concepts | Tagged Business Analytics, business intelligence, customer engagement, Customer Experience, customer experience management, Decision Services, disruptive technologies, Disruptive technology, Engage, engagement, Engagement Apps, Enterprise 2.0, enterprise software, enterprise strategy, From Transaction To Engagement, future of work, R "Ray" Wang;, rwang0, socbiz, social business, Social Business Software, social business strategist, social commerce, Social CRM, social customer insights, Social Enterprise, social enterprise apps, Social Media, social support, Software Insider, SoftwareInsider, Tuesday's Tip
By Vinnie Mirchandani on July 25, 2012
I tend to not pay too much attention to quarterly earnings – whether they are good or bad. But my friend Dennis Howlett says "SAP's Q2 results are stunning by any standards" and I decided to apply my own "is this an inflexion point?" st…
Posted in Business | Tagged HANA, Revenue, sap, SuccessFactor