Archives by date
You are browsing the site archives by date.
By Denis Pombriant on September 28, 2012
All right!  Recess is over!  If you went to Dreamforce last week you can be forgiven for taking a kind of victory lap in your head today because it was a truly great experience, besides if you are like me you are still tired.  One reason I think so many people like Dreamforce is its […]
Posted in Featured Posts, Trends & Concepts | Tagged Colin Powel, CRM, Dreamforce, Fusion, Larry Ellison, M.C. Hammer, oow12, Oracle OpenWorld, Sustainability, technology

By Josh Greenbaum on September 28, 2012
Do all companies build refrigerators when their product sets get too complex? That was the question I was asking myself as I sat in the audience during the partner keynote at Dreamforce last week, as a slide showing off the different parts of the company's SaaS platform hove into view. Memories of SAP's NetWeaver danced in my […]
Posted in Featured Posts, Technology / Software | Tagged df12, Dreamforce, integration | 2 Responses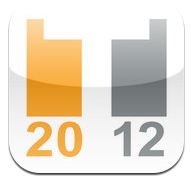 By Sandy Kemsley on September 28, 2012
Jay Lillie and Rachel Brennan, product managers for Nimbus Control and AMX BPM respectively, presented in the final session at TUCON 2012, discussing a unified BPM strategy that covers both methodologies and technologies. While AMX BPM is about the enterprise-strength (and mostly structured) business process automation technology, Nimbus Control is about documenting processes and procedures. […]
Posted in Technology / Software | Tagged BPM, Business process management, modeling, tucon2012

By Michael Krigsman on September 27, 2012
The best list I have seen on issues facing innovative CIOs for the coming year.
Posted in Trends & Concepts | Tagged CIO | 1 Response

By Bob Warfield on September 27, 2012
My day job involves running a company that makes Manufacturing Software called CNCCookbook.  It's a bootstrapped company that I built from scratch–software, marketing, content–the whole ball of wax.  It's been great fun and is starting to pay the bills as well.  I'll be telling the full story of what I've learned over time, but right […]
Posted in Featured Posts, Technology / Software | Tagged venture

By Bob Warfield on September 27, 2012
I just saw the announcement that Google is backing away from support older Microsoft Office file formats.  In many ways, this is a non-event.  It only affects people that use both pre-2003 Microsoft Office and Google Apps.  On the other hand, it is symptomatic of why Google doesn't take a lot more share away from […]
Posted in Technology / Software | Tagged strategy | 1 Response

By Vinnie Mirchandani on September 26, 2012
David Kirkpatrick, author of "The Facebook Effect" posed the question to a panel at the Tibco Tucon conference. I repeated the question one on one to Vivek Ranadive. CEO of Tibco and he said he  is seeing it in three dimensions – younger recruits are showing more interest in enterprise tech than 3-5 years ago, […]
Posted in Trends & Concepts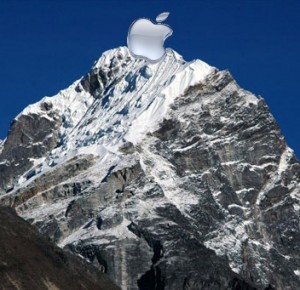 By Zoli Erdos on September 26, 2012
You probably think I am out of my mind – well … hm… no comment.  But yes I agree it's close to madness  to discuss Apple's decline right on the heels of a record-breaking iPhone 5 launch and a stock price that despite some correction is still a rocketship.  But bear with me for a […]
Posted in Business, Featured Posts | Tagged android, apple, google, Google Maps, iOS, iPhone, ipod, samsung, Steve Jobs, Tim Cook

By Sameer Patel on September 26, 2012
Brilliant New York Times UX designer and author Alex Wright, someone I've had the privilege to work closely with, said to me a decade ago that "Tags are the new Mullet". Back in the mid 2000′s, those garish word-clouds made popular by Delicious showed up everywhere and only those of us geekily-inclined really employed them in […]
Posted in Featured Posts, Technology / Software | Tagged Collaborative Organizations, Enterprise and Social Sofware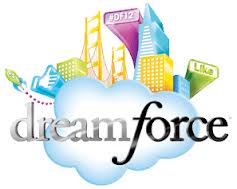 By Denis Pombriant on September 26, 2012
It's over, Dreamforce that is, and I have gotten some needed sleep on the flight back to Boston.  As I contemplate Dreamforce 2012 and its meaning I have three observations. First, it was what I expected it to be.  If you refer back to my post just before the show opened my expectations were more […]
Posted in Business, Featured Posts | Tagged Angela Ahrendts, Burberry's, coke, CRM, df12, Dreamforce, GE, Marc Benioff, Richard Branson, Social Media, Virgin group | 1 Response