Archives by date
You are browsing the site archives by date.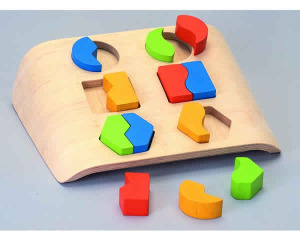 By Bob Warfield on November 27, 2012
One often hears venture capitalists refer to their decision making process as "pattern matching".  This reference to machine learning (and a fuzzy match really ought to be pattern recognition, but hey, the techies aren't using this language so much) is intended to sound smart.  One envisions coupling years of hard-earned experienced with the biggest neural […]
Posted in Business | Tagged machine learning, Pattern matching, Silicon Valley, startup hiring, startups, strategy | 1 Response

By Maggie Fox on November 27, 2012
I've recently delivered the keynote at Marketing Magazine's 2012 Social Media Conference, and spoke about something I had been thinking about a lot lately: that the explosion of customer data provided by social and digital have put extreme power in the hands of marketers, if only you'll learn how to wield it. We're entering a […]
Posted in Business, Featured Posts | Tagged Big Data, CMO, marketing, New York Times, Social Media Group, Wall Street Journal | 1 Response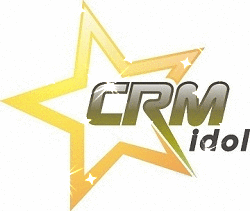 By Denis Pombriant on November 27, 2012
All year, it seems like, we've been running CRM Idol, the contest started by Paul Greenberg to identify hot emerging companies in the greater CRM space.  We are now down to voting for finalists and this is where you finally get the chance to make your ideas known.  Time to vote. This year's crop of […]
Posted in Business | Tagged CRM, CRM Idol, Paul Greenberg

By Phil Fersht on November 27, 2012
In today's commodotizing market for IT and business services, HP's services business can only really look to defend what it still has against the encroaching competitive bite of the likes of Accenture, Cognizant, Genpact, IBM, TCS etc. However, there is one option that could revitalize its legacy: merge with one of the market leaders.
Posted in Business, Featured Posts | Tagged BPO, Business Process Outsourcing (BPO), Current Affairs, Enterprise Irregulars, Finance & Accounting BPO, Healthcare and Outsourcing, hp, HR Outsourcing, IT Outsourcing / IT Services, Outsourcing and Politics, Outsourcing Vendors, Phil Fersht, Talent in Sourcing, The Future of Outsourcing | 1 Response

By Phil Fersht on November 27, 2012
A subtle, but decisive, shift took place in the sourcing advisory landscape today, with Alsbridge's announcing the acquisition of leading telecoms/networking sourcing advisor, Telwares, to firmly place Alsbridge as the main contender to ISG at the helm of the independent boutique advisor market.
Posted in Business | Tagged Alsbridge, ben trowbridge, BPO, Business Process Outsourcing (BPO), Buyers' Sourcing Best Practices, Cloud, Current Affairs, Enterprise Irregulars, IaaS and BPaaS, Innovation in Outsourcing, IT Outsourcing / IT Services, ITO, Networking, Outsourcing Advisors, PaaS, SaaS, Tag, telecoms, telwares, The Future of Outsourcing

By Evangelos Simoudis on November 27, 2012
This time I waited longer than usual to write my commentary on the performance of our SaaS portfolio because I wanted to have the benefit of the quarterly results announcements by the public SaaS companies so that I can better compare it to that of our own portfolio. Also, starting with this post I will start including in my commentary our adtech platform companies, e.g., Turn, Brightroll, Exelate, Appia, JiWire and Sojern, which, as I mentioned in my previous post, we view as part of our cloud computing portfolio. These companies offer SaaS platforms that are being used by enterprises,…
Posted in Business, Featured Posts | Tagged SaaS