Archives by date
You are browsing the site archives by date.

By Jason Busch on January 14, 2013
Over on Spend Matters PRO, my colleague Peter Smith recently penned a must-read column for software providers, BPOs and consultants in the procurement and supply chain ecosystem: Providers Take Note: A Look Inside the Brain of a CPO (subscription content – try before you buy here). His post got me thinking about writing a similar […]
Posted in Business | Tagged Consultant, Industry analyst, supply chain

By Sandy Kemsley on January 14, 2013
Earlier this week, I linked to the Paperless 2013 website, a vendor-sponsored initiative that encourages businesses to cut paper, ostensibly for environmental reasons. The products featured by the sponsor vendors – Google Drive, HelloFax, Manilla, HelloSign, Expensify, Xero and Fujitsu ScanSnap – can certainly assist with this, although I run a completely paperless office using […]
Posted in Technology / Software | Tagged BPM, Business process management, Canada, ECM, Google Drive, modeling, Paperless office, QuickBooks, Rackspace | 9 Responses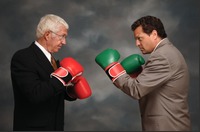 By Michael Krigsman on January 14, 2013
Enterprise software can be a high stakes game of big money and influence, as the saga of Marin County and Deloitte Consulting demonstrates. California's Marin County settled a longstanding lawsuit with Deloitte Consulting over a failed ERP project involving SAP software. The agreement offers Marin County little benefit and allows Deloitte to avoid bad publicity. […]
Posted in Business

By R "Ray" Wang on January 14, 2013
In a global announcement in Palo Alto, New York and Frankfurt, SAP's top executives Dr. Vishal Sikka, Rob Enselin, Jim Haggeman Snabe, and legendary founder and chairman Dr. Hasso Plattner announced availability of SAP's Business Suite powered by SAP HANA.  SAP has rewritten the Business Suite to work on SAP's HANA platform and believes that […]
Posted in Featured Posts, Technology / Software | Tagged Apps Strategy, Architecture, Business Analytics, Business Outcomes, Business suite 7, business value, columnar database, Constellation Research, enterprise applications, enterprise apps, Enterprise apps strategy, Enterprise architecture, Enterprise Business Apps, Enterprise Business Apps Vendors, enterprise class, enterprise software, enterprise strategy, erp, IBM DB2, Microsoft SQL Server, News Analysis, next gen apps, next generation, Next generation apps, NextGen, oracle, R "Ray" Wang;, rwang0, sap, SAP Business Suite 7, SAP Hana, Software Insider, SoftwareInsider, upgrade, upgrades, user strategy, vendor events

By Phil Wainewright on January 14, 2013
The name's the same, but this is not the CRM your forefathers knew. Back in the client-server era, enterprise computing focused almost exclusively on automating internal systems. Today, all the innovation is happening at the edge of the enterprise, automating external interactions with prospects, customers, partners and more in the quest for what I've called […]
Posted in Business, Featured Posts, Technology / Software | Tagged BuddyMedia, Cloud Computing, CRM, EnSW2013, erp, eurocloud, oracle, salesforce.com, Service Cloud | 6 Responses

By Jeff Nolan on January 14, 2013
Self-driving vehicles have the potential to reshape how we navigate our world.
Posted in Technology / Software | Tagged Bullwhip effect, google, Google driverless car, innovation, self-driving cars, transportation | 6 Responses