By James Governor on May 5, 2017
Hadoop was born in the cloud, as a big data project designed to take advantage of Yahoo's infrastructure, based on a paper from Google about the map/reduce algorithm. It was never originally designed for on prem enterprise deployment. I recently wrote that some of the issues with Hadoop adoption are cultural, but management overheads […]
Posted in Featured Posts, Technology / Software | Tagged aws, Azure, Big Data, BigQuery, Bigtable, GCP, google, hadoop, microsoft
By Dion Hinchcliffe on May 27, 2015
Long known for an expansive set of straightforward yet highly capable Web services backed by a long-term strategic vision, Amazon had a head start from the beginning. But it dominates today for other more subtle reasons that IT leaders must consider.
Posted in Featured Posts, Technology / Software | Tagged Amazon, aws, Azure, Cloud, Helion, OpenStack
By Tom Raftery on July 17, 2014
We've mentioned the issue of the greenhouse gas emissions associated with cloud computing once or twice in the past, and we've even ranked cloud computing companies based on their emissions. Obviously not all cloud companies report on their emissions (shame on you Amazon), and consequently those that don't are at the bottom of the rankings. […]
Posted in Featured Posts | Tagged Azure, Cloud, cloud emissions, cloud transparency, microsoft | 1 Response
By Tom Raftery on March 26, 2014
Cloud computing is often incorrectly touted as being a green, more environmentally-friendly, computing option. This confusion occurs because people forget that while cloud computing may be more energy efficient (may be), the environmental friendliness is determined by how much carbon is produced in the generation of that energy. If a data centre is primarily powered […]
Posted in Featured Posts, Technology / Software | Tagged Amazon, Azure, Cloud, Cloud Computing, green cloud, ibm, microsoft, Microsoft Azure, renewables, sap

By Michael Fauscette on July 1, 2013
 Last week was quite the week in the cloud computing world. At one point in the week, I thought that maybe I should check and see if in fact, hell had frozen over. But in tech never say never I guess. Anyway, as you probably guessed I'm talking about Oracle's three new partner announcements, which […]
Posted in Business, Featured Posts | Tagged Azure, CRM, erp, ESN, GTM, HCM, Larry's Kids, microsoft, netsuite, oracle, Partnership, salesforce, sap, workday | 3 Responses
By R "Ray" Wang on July 1, 2013
Oracle's recent partnership announcements to supply Oracle technology to key cloud vendors such as Microsoft, NetSuite, and Salesforce.com create serious implications for the market.On June 28, 2013, Esteban Kolsky, Holger Mueller, and R "Ray" Wang discussed the implications  of Oracle's recent partnerships for: Salesforce customers Microsoft customers NetSuite customers Oracle customers Cloud competitors such as Amazon, Google, […]
Posted in Business | Tagged @ekolsky, @holgermu, @larryellison, #bromance, Azure, benioff, Cloud, Dell, Esteban Kolsky, HANA, Holger Mueller, hp, ibm, Larry Ellison, Larry's Kids, Marc Benioff, microsoft, netsuite, oracle, R, R "Ray" Wang;, rwang0, salesforce, sap, saphana, Software Insider, SoftwareiInsider, SoftwareInsider, Steve Ballmer, TeleNovella, Vertica, Zach Nelson

By Denis Pombriant on March 14, 2012
One of my favorite Mark Twain quotes is, "History doesn't repeat itself, but it rhymes." I thought of it again last week when I read about the price war going on in the infrastructure as a service space.  Larry Dignan made the clever observation that he paid more for electricity in January than it cost […]
Posted in Featured Posts, Technology / Software | Tagged Amazon, Application service provider, ASP, Azure, Cloud Computing, CRM, economics, microsoft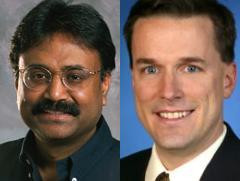 By Phil Wainewright on February 9, 2011
As the debate continues over who will make up the next leadership generation at Microsoft, I was intrigued to read the two names first on Mary Jo Foley's list yesterday of potential successors to Bob Muglia, the departing head of Servers and Tools: "There are a number of in-house candidates that might be the kind […]
Posted in Business, Featured Posts | Tagged Azure, Bob Muglia, Cloud Computing, Mary Jo Foley, microsoft, Steve Ballmer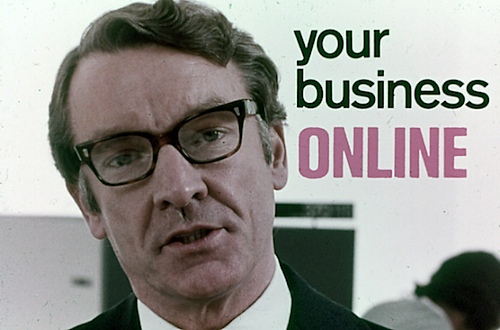 By Michael Coté on January 19, 2011
If there's ready cash at hand, lock-in and "proprietary" is demoted in favor of a quick buck; if the developers are building a general application with a longer time between compile and cash, an open, standard platform is more attractive.
Posted in Featured Posts, Technology / Software | Tagged Azure, Cloud, CloudBees, Development Tools, enterprise software, heroku, joyent, PaaS, salesforce, vmforce, VMware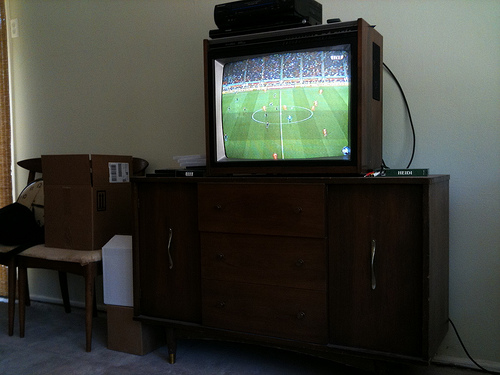 By Michael Coté on July 12, 2010
Microsoft expanded its cloud offerings today, answering the call for "private cloud."
Posted in Trends & Concepts | Tagged Azure, Cloud, Cloud Computing, microsoft, Private Cloud, Quick Analysis