By R "Ray" Wang on August 11, 2015
Infor Moves Towards A Cloud Network Economy With Acquisition Of GT Nexus.
Posted in Business | Tagged Apps Strategy, Charles Phillips, Cloud, Cloud Computing, Constellation Research, Ensw, enterprise applications, enterprise apps, Enterprise apps strategy, enterprise software, GT Nexus, Infor, inforum, Manhattan Associates, Manufacturing, mergers, Mergers And Acquisitions, network economy, News Analysis, procurement, R "Ray" Wang;, rwang0, Software Insider, SoftwareInsider, supply chain, supply chain orchestration, suppy chain management, vendor strategy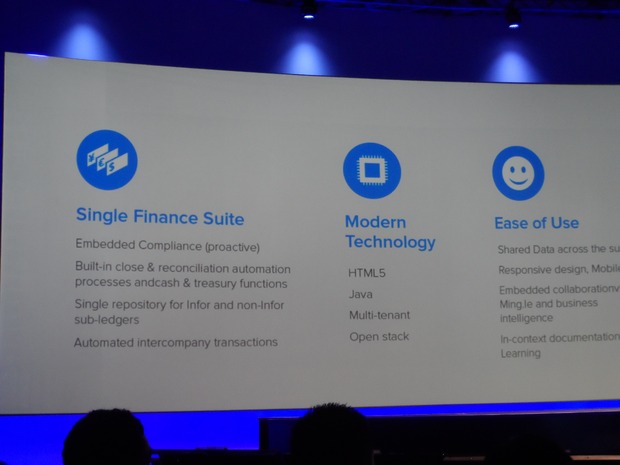 By Brian Sommer on September 24, 2014
Infor's suite of high-end cloud financial software products include a new user interface, in-memory database technology and more. CloudSuite signals a major shift in the application space. Will CIOs bite?
Posted in Featured Posts, Technology / Software | Tagged Charles Phillips, Cloud Computing, Cloud ERP, CloudSuite Financial, erp, Infor, netsuite, sap, workday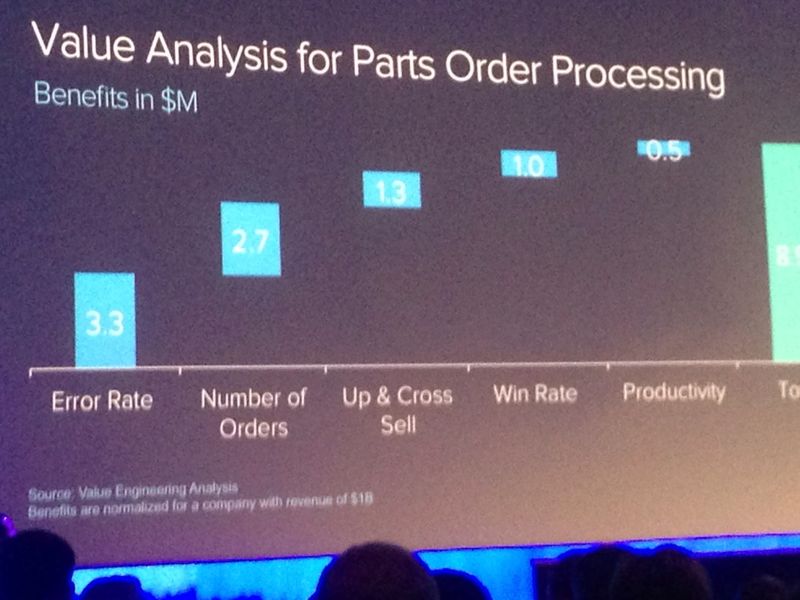 By Vinnie Mirchandani on September 17, 2014
I have written in past about Infor's micro-vertical strategy and its quest with its internal design agency Hook +Loop to make enterprise software "beautiful". I saw more of that at Inforum in New Orleans this week, but I also signs of the messages maturing more into a focus on efficiency and value from software. To […]
Posted in Featured Posts, Technology / Software | Tagged Charles Phillips, Infor, Infor Global Solutions, Product lifecycle management
By Michael Krigsman on August 27, 2014
CEO Charles Phillips explains why his enterprise software company has cultivated design as a core strategic competency.
Posted in Featured Posts, Technology / Software | Tagged Charles Phillips, design, erp, Infor, Infor Global Solutions, workday | 2 Responses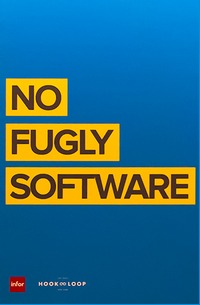 By Michael Krigsman on April 28, 2014
Located in a prominent position on the wall of Infor's New York headquarters, is a large graphic that says, "No Fugly Software." It is a summary statement of the company's ongoing effort to define a unique cultural identity that links design to improved outcomes and experiences for customers. Infor is a sleeping giant among enterprise […]
Posted in Featured Posts, Technology / Software | Tagged Charles Phillips, Infor, ui, ux
By Esteban Kolsky on April 23, 2014
I attended the Infor Innovation Summit in NYC last week. It was a good event, headlined by Infor CEO's Charles Phillips and most of his senior staff.  There were lots of presentations – but also oodles of conversations and questions with the ~60 analysts in attendance (from all walks of like, independent to large research house). […]
Posted in Business, Featured Posts | Tagged Charles Phillips, enterprise software, Infor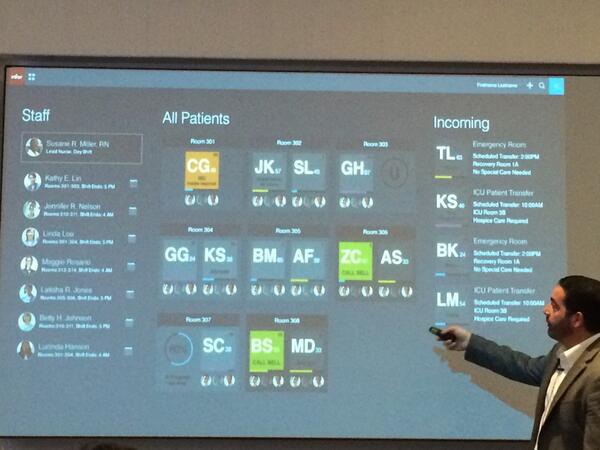 By Vinnie Mirchandani on April 17, 2014
Charles Phillips, CEO of Infor, is a sharp dresser. His lean frame and his attention to detail (he has designed his own shirt collars since he was young) certainly help. At dinner he politely explained to a few curious analysts his sartorial style. And yes, that has helped him in the sales process with executives […]
Posted in Business | Tagged Charles Phillips, Infor, Infor Global Solutions
By Vinnie Mirchandani on May 29, 2013
Last month I wrote about a USA Today story on Infor. Instead of focusing on Infor's micro-vertical and other investments, Jon Swartz chose to focus on beanbags at HQ and the gossipy aspect of Charles Phillips versus former boss, Larry Ellison. This week Quentin Hardy at the NY Times raises it several decibels.  He puts […]
Posted in Business | Tagged Charles Phillips, Larry Ellison, netsuite, oracle, workday
By Vinnie Mirchandani on February 19, 2013
I have known Charles Phillips, CEO of Infor for going on 2 decades now. He was a polymath way before I wrote a book celebrating them. He has computer science and law degrees in addition to an MBA. He is on the board of a media company, a museum, a jazz organization and a charity. […]
Posted in Business, Featured Posts, Technology / Software | Tagged Charles Phillips, erp, Infor, Infor Global Solutions, Lawson, Morgan Stanley, oracle, sap | 1 Response
By R "Ray" Wang on February 19, 2013
Changes at Infor More Than Cosmetic Analysts and tech watchers gathered on Valentine's Day, February 14th, 2013, for Infor Summit, a progress check on Infor, the third largest independent applications vendor in the market.  While many customers may not have heard of Infor, most have heard of the brands it has acquired over the last […]
Posted in Business | Tagged analyst event, Business Analytics, business intelligence, Charles Phillips, Constellation Research, CRM, CustExp, Customer Experience, customer relationship management, customer relationship management (CRM), enterprise applications, enterprise apps, Enterprise apps strategy, enterprise software, enterprise strategy, Epiphany, erp, event report, Hansen, industry vertical, Infor, Infor Global Solutions GmbH, Infor ION, Infor Motion, Intentia, Lawson, Lawson M3, Lawson S3, Lawson Software, microverticals, mobile, mobile enterprise, R "Ray" Wang;, rwang0, Software Insider, SoftwareInsider, vendor strategy | 2 Responses