By Louis Columbus on December 5, 2018
$146,350 is the median salary for cloud computing professionals in 2018. There are 50,248 cloud computing positions available in the U.S. today available from 3,701 employers and 101,913 open positions worldwide today. Oracle (NYSE: ORCL), Deloitte and Amazon (NASDAQ: AMZN) have the most open cloud computing jobs today. Java, Linux, Amazon Web Services (AWS), Software […]
Posted in Business, Featured Posts, Technology / Software, Trends & Concepts | Tagged Amazon, Amazon Web Services, aws, cloud computing employment, Cloud computing jobs, cloud jobs, deloitte, Gartner TalentNeuron, highest paying cloud jobs, Louis Columbus' blog, NASDAQ: AMZN, NYSE: ORCL, oracle
By Vinnie Mirchandani on February 22, 2017
Dr. Michael Hammer was a rock star in the 90s with his reengineering books and his booming voice and entertaining speaking style. While at Gartner, Deloitte invited me to a workshop at Hammer's consulting firm. I gladly accepted, then could not believe what I was hearing. Here is the guy who had heroically shouted "Don't […]
Posted in Business, Featured Posts | Tagged Accenture, deloitte, microsoft, oracle, reengineering, sap
By Dion Hinchcliffe on December 20, 2016
I had the opportunity to attend SAP TechEd in Barcelona recently in order to assess the software giant's latest enhancements to their platform. In the process, I also gauged its readiness to fully support that urgent IT priority of our time, digital transformation.
Posted in Featured Posts, Technology / Software | Tagged deloitte, Industry 4.0, Internet of Things, machine learning, sap, SAP SE
By Louis Columbus on September 28, 2015
Cloud computing is the strongest technology investment sector for the third year in a row. Biopharmaceuticals and robotics are the two sectors that have gained the greatest venture capital confidence from 2014 to 2015. U.S. technology hubs (Silicon Valley/San Francisco, New York, Boston, Los Angeles & Chicago), Israel and Canada dominate while confidence continues to […]
Posted in Featured Posts, Technology / Software | Tagged 2015 cloud computing market estimates, Cloud Computing, Cloud computing enterprise adoption, Cloud computing investment, cloud computing landscape, CRM, deloitte, Deloitte's 2015 Global Venture Capital Confidence Survey, Global Venture Capital Confidence Survey, IaaS Forecast, Louis Columbus' blog, SaaS, saas economics, SaaS ERP, Selling SaaS Applications, software as a service | 1 Response
By Michael Krigsman on May 21, 2015
Deloitte Digital just released research on the CIO / CMO relationship. Although lousy presentation makes the data hard to decipher, several points are worth examining. According the "methodology" section of the press release, Deloitte performed keyword analysis using Sysomos MAP and Salesforce Radian 6. They examined "54,552 pieces of social media content mentioning both CMOs […]
Posted in Featured Posts, Trends & Concepts | Tagged Advertising Age, CXO, deloitte, Deloitte Digital, The Wall Street Journal
By Jason Busch on May 5, 2015
Earlier this week, Deloitte launched its latest procurement paper, Procurement Talent Management: Exceptional Outcomes Require Exceptional People, a rather provocative analysis – especially for a consultancy – that takes aim at the talent problem in procurement today. Spend Matters will be highlighting some of the findings of the paper in the coming weeks and months, […]
Posted in Business | Tagged deloitte, Human capital, Learning / Research, regulatory compliance, talent management
By Michael Krigsman on April 14, 2015
On a regular basis, I receive calls from reporters and researchers writing about IT failures. Most often, they want context on how often these problems occur and who is to blame. However, recently, I got a different kind of call. Todd Wallack, a reporter for the Boston Globe, got in touch with a strange question. […]
Posted in Business, Featured Posts | Tagged CXO, deloitte, Enterprise resource planning, implementation, Implementation Failure, MassCourts, Project Failure

By Michael Krigsman on October 30, 2014
A new global CIO study from Deloitte sheds light on why CIOs and IT have a tough time. The data offers lessons on how to fix the problem.
Posted in Featured Posts, Trends & Concepts | Tagged CIO, deloitte, Survey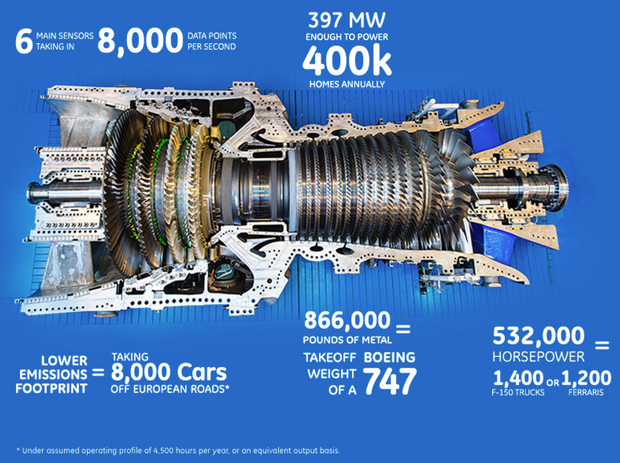 By Michael Krigsman on August 18, 2014
Discussions about digital business transformation usually center on marketing and the CMO. The popular notion is that digital transformation is primarily a set of online marketing activities such as e-commerce, building communities, and interacting with customers on social media. However, more sophisticated observers recognize that digital transformation has significant implications for operations and business models. For example, […]
Posted in Featured Posts, Trends & Concepts | Tagged CFO, Chief Financial Officer, deloitte, Digital Transformation, General Electric
By Paul Greenberg on February 24, 2014
Disparate in what they do, they all involve technologies associated with engaging customers or at least understanding what they have to know so that they can engage customers.
Posted in Business, Featured Posts, Technology / Software | Tagged Clarabridge, CRM Watchlist, CRM Watchlist 2014, customer relationship management, deloitte, Medallia, Moxie, Thunderhead.com, Totango, Watchlist