By Denis Pombriant on January 6, 2020
Tech flexed its muscles in the last decade, now we have to deal with the consequences.
Posted in Featured Posts, Trends & Concepts | Tagged economics, internet, Politics, Social Media, technology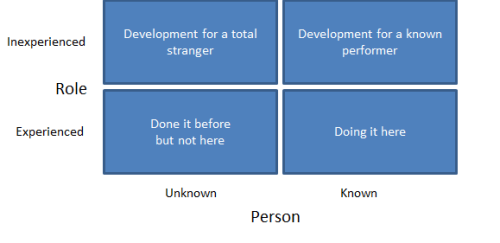 By Dave Kellogg on December 19, 2014
I get a fair number of emails and calls from former colleagues and friends asking for career advice.  I'm always happy to provide it and the process of doing so is both thought-provoking and fun.  I have a learned a lot from having these conversations and have noticed a few patterns and principles in that […]
Posted in Business, Featured Posts | Tagged Cloud Computing, Complex sales, economics, Management, Silicon Valley, startups
By R "Ray" Wang on April 15, 2014
Constellation Applies A Futurist Framework To Guide 2014 Outlook and Beyond Constellation's research team uses a tried and true futurist framework that looks at the political, economic, societal, technological, environmental and legislative (PESTEL) shifts ahead (see Figure 1). The PESTEL model is used to synthesize the major trends and provides guidance on how Constellation approaches […]
Posted in Featured Posts, Trends & Concepts | Tagged #techoptimization, 2014, analytics, Apps Strategy, business disruption, CDO, CEO, Chief Customer Officer, Chief Digital Officer, Chief executive officer, Chief Financial Officer, Chief HR Officer, Chief information officer, Chief Marketing Officer, Cloud, Cloud Computing, CMO, Constellation Research, Consumerization of IT, CustExp, Customer Experience, Data to Decisions, Digital Business, Digital Disruption, Digital Divide, digital marketing, Digital Marketing Transformation, Digital Strategy, Digital Transformation, DigitalBiz, digitaltransformation, disruptive, disruptive business models, disruptive technologies, Disruptive technology, economics, enterprise applications, enterprise apps, Enterprise apps strategy, enterprise software, enterprise strategy, future of work, Futurist, Futurist framework, Matrix Commerce, Next Gen Customer, Next Gen Customer Experience, Next Gen CXP, NextGen, NextGenCXP, R "Ray" Wang;, Research Report, Research Summary, rwang0, Software Insider, SoftwareInsider, Technology Optimization, user strategy, vendor strategy | 1 Response
By Basab Pradhan on September 3, 2013
Greg Mankiw writes about a carbon tax in the New York Times. Whether or not you agree with the economic arguments for the tax, it is easy to agree that Mankiw writes very well. Mankiw is a Professor at Harvard and was the Chief Economic Adviser to President George Bush. You would expect him to […]
Posted in Featured Posts, Trends & Concepts | Tagged economics, Random Stuff | 1 Response
By Denis Pombriant on October 22, 2012
At Cloudforce, New York last Friday, we heard a smattering of things we also got at Dreamforce.  That was part of the plan because Salesforce bills its regional events as a chance to bring Dreamforce to the customer.  As proof I heard that Marc Benioff and crew are off to Japan this week to do […]
Posted in Business, Featured Posts | Tagged benioff, cloudforce, CRM, df12, Dreamforce, economics, kondratiev, microsoft, salesforce
By Denis Pombriant on September 5, 2012
The aftermath of the verdict from the patent infringement lawsuit between Apple and Samsung initially generated more heat than light. But the last few days have made up for the light that failed to emanate from the weekend's id fest and Armageddon prediction Internet confab.
Posted in Trends & Concepts | Tagged apple, coke, Coke Bottle, economics, Enterprise Irregulars, google, intel, Parry Page, Reuters, technology, Tim Cook, windows, ZDNet
By Denis Pombriant on August 25, 2012
The headline in the New York Times brought what I had thought would be unambiguous good news or at the very least non-news to most people.  A San Jose jury had found in favor of Apple in a patent infringement case against Samsung and awarded Apple one billion dollars in compensation.  The suit involved infringement […]
Posted in Business, Featured Posts | Tagged apple, appsung, Current Affairs, economics, iPhone, Jury awards billion, New York Times, Patent, Patent infringement, samsung | 1 Response
By Denis Pombriant on August 24, 2012
It was only a matter of time before slack demand in the rest of the world backed up into China, the world's biggest manufacturer.  According to an article in the New York Times finished goods have been piling up in Chinese warehouses, car dealers' lots and in the spaces between other things in factories. China is […]
Posted in Business, Featured Posts | Tagged China, economics, New York Times, Paul Krugman, recession, Supply-side economics, walmart
By Denis Pombriant on July 27, 2012
Under more normal conditions I react to blogs on a low key basis.  If I like something I might not even mention it and the same is true if I dislike or disagree with one.  The blogosphere is a big place and it is unproductive to be running around all day saying "Yes, I like […]
Posted in Featured Posts, Technology / Software | Tagged Cloud Computing, CRM, economics, HCM, multitenancy, oracle, tenancy | 1 Response
By Denis Pombriant on July 25, 2012
What's the world coming to?  Microsoft lost money in the software business last quarter, the first loss in a decades long string of positive earnings from the world's biggest software company.  Sheesh!  Yes, there were extenuating circumstances that you can read about here, but the loss signals the breadth and depth of the impact that […]
Posted in Featured Posts, Trends & Concepts | Tagged all in, apple, ballmer, CRM, Current Affairs, economics, iPad, iPhone, microsoft, MSFT, samsung