By Phil Fersht on November 7, 2016
It's time for a big reset. Investments at a huge level must be made in training and education, not handouts to people who've just lost interest in working anymore and like to complain the system is rigged against them.
Posted in Featured Posts, Trends & Concepts | Tagged autmomation, education, elections, future of work, Labor, millennials, Politics, reinvent, robotics, UBI, work ethics, workplace
By Charlie Bess on June 5, 2015
What level of configuration (or self-configuration) will be possible through the parent panel? Will parents enable the 'toy' to suggest that it is time for bed, take a bath, be more polite, learn a language, understand algebra or religion??
Posted in Featured Posts, Trends & Concepts | Tagged Apple Inc., Cortana, digital toys, education, innovation, microsoft, services
By Charlie Bess on June 2, 2015
Fast Company had a thought provoking post on The New Rules of Work – What Work Will Look Like in 2025. The focus of the article is on the technology enhanced human, enhanced by offloading many of the mundane elements of work on automation. Some of those elements (like recognizing faces) may weaken some of […]
Posted in Trends & Concepts | Tagged automation, education, future, trends, vision
By Charlie Bess on April 13, 2015
I had a long discussion with a serial entrepreneur last week that is looking to define a service offering in the help desk/virtualized meeting/education front. He seems to have a good handle on the business model and the differentiation between what he provides and the other services in the market place. During the discussion, it […]
Posted in Trends & Concepts | Tagged automation, Business modeling, education, innovation, services, user interface, virtualization
By Charlie Bess on April 8, 2015
I was in an exchange with Jim Spohrer (of IBM) the other day about Service innovations and he gave me the following lists dealing with service innovations: Top Ten Service Innovations in all of History 1. Division of Labor – an entity gets to do more of what they do best, and less of what […]
Posted in Featured Posts, Trends & Concepts | Tagged 3D printing, communications, Division of labour, education, finance, ibm, innovation, investment, Laborer, mobile, Networking, security, Service futures, services, transportation, vision, Wage, Wage and Hour Division

By Maggie Fox on February 6, 2013
 Some rights reserved by hockadilly One of my favorite sayings (with apologies to Jim Collins, author of From Good to Great) is: "If you have more than three priorities, you have no priorities." I literally use this to run my business life – every year, my team and I agree on three high-level strategic priorities for the […]
Posted in Business, Trends & Concepts | Tagged education, Focus, planning, priorities, Time management

By Michael Fauscette on September 3, 2012
In the recent IDC annual social business survey (June, 2012, N=700) we found that 67% of North American companies were using / implementing social solutions. That's a huge number and up 25% in only a year. With this rapid increase…
Posted in Business, Featured Posts | Tagged Business, education, ESN, SCRM, si, skill gap, skills, socbiz, Social, social business | 3 Responses
By Jevon MacDonald on April 11, 2012
1997-2012: Fear, Uncertainty, Doubt. 2012-2020: Optimism, Opportunity, Execution. I've been bullish for a while now, it's no secret. It was 5 years ago that I was writing off VC in Canada and explaining how startups needed to step up to create an environment to bring them back. And like a bowl of Sea Monkeys, the […]
Posted in Business | Tagged Canada, education, Silicon Valley, startups, vc funding, venture funding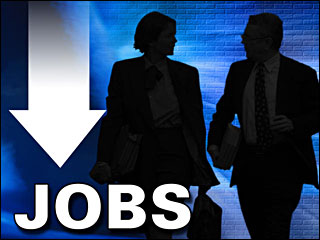 By Bob Warfield on August 3, 2011
Fortune magazine has an article running that Techmemed about some advice Barrack Obama is getting about jobs from Silicon Valley Heavyweights like Kleiner VC John Doerr and Facebook COO Sheryl Sandberg.  They're all about Education and Immigration Visa Reform as the path to creating jobs, along with plugs along the way for their own ventures.  Here […]
Posted in Business, Featured Posts | Tagged Barack Obama, Big Government, economy, education, job creation, job market, Silicon Valley, smb, startups, strategy

By Basab Pradhan on July 30, 2011
In the IT Services industry you have to be able to write code. And English. In fact, not being able to write code may be alright. But without English you just can't function. And yet, it is surprising how little attention is paid to written communication skills. The BPO industry trained thousands of people in […]
Posted in Featured Posts, Trends & Concepts | Tagged education, India | 1 Response