By Jason M. Lemkin on March 23, 2015
Really, there's nothing I've done in my life that is harder than being a founder CEO. Nothing. It's 100x harder than being a VP. Even if the actual work is easier. It's 100x harder than being a VC.  Even if delivering top returns as a VC is maybe even harder than as a founder. But I […]
Posted in Business | Tagged Entrepreneur, Entrepreneurship, Instagram, SaaStr, software as a service, Startup company, startups
By Jason M. Lemkin on March 6, 2015
It seems like everyone wants to be a SaaS founder these days.  I meet with great VPs of Sales and Product in particular who are Ready.  It's time.  To go out on their own.  Start their own SaaS company. Awesome. I get it.  I'd like to recruit you to be a VP at one of […]
Posted in Business, Featured Posts | Tagged Cloud Computing, Entrepreneur, Getting to Initial Traction, SaaS Startups, salesforce.com, software as a service

By Michael Krigsman on December 10, 2014
One of the top entrepreneurial educators in the world offers essential advice to both startups and large companies.
Posted in Trends & Concepts | Tagged Business Model, Business Model Canvas, Entrepreneur, Steve Blank

By Charlie Wood on October 1, 2013
High-profile VC blogger Mark Suster recently wrote a blog post titled How Open Should a Startup CEO be with Staff? in which he argues that startup CEO's should not share with their employees information like cash and burn or details of a financing. I strongly disagree. I consider all of the employees at Spanning to […]
Posted in Business | Tagged Entrepreneur, mark suster, trust, Venture Capital

By Jevon MacDonald on July 3, 2012
I was doing some thinking a few weeks ago about why I am a founder. Everyone has different reasons they look to in order to get through the long grind of being a founder. It's tough and very thankless, so you need to find the tangible reasons that you can look to both to measure […]
Posted in Business | Tagged Big Ideas, enterpreneurship, Entrepreneur, google, Product concept, salesforce.com, startups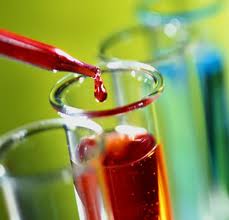 By Bob Warfield on August 28, 2011
The follow on wave to the initial reaction to Steve Jobs departure has begun, and it's interesting.  It's all about understanding the "Steve Jobs Formula".  I confess I do enjoy reading these articles as do I enjoy reading about the "Warren Buffet Formula."  There are entire books about the latter.  The one thing that is […]
Posted in Business, Featured Posts, Trends & Concepts | Tagged apple, Entrepreneur, Mercedes Benz, Michael Porter, Steve Jobs, strategy, Wall Street, Warren Buffett | 1 Response

By Brian Sommer on April 6, 2011
Is your software firm growing at an acceptable rate? Why can't it grow more? Check out this expert interview into the dynamics of growing a great software company and getting the liquidity event you've dreamed of.
Posted in Business | Tagged Entrepreneur, small business, startups, Technology / Software

By Jeff Nolan on May 26, 2010
This is the "tastes great, less filling" debate that recurs on a regular basis in the venture capital and entrepreneur communities. Back in March, Ben Horowitz of Andreessen Horowitz wrote a post called The Case For The Fat Startup, where he outlined some of the reasons why a fledging company might want to consider taking […]
Posted in Business, Featured Posts | Tagged Andreessen Horowitz, Ben Horowitz, Entrepreneur, fat startups, Fred Wilson, lean startups, Silicon Valley, startups, TechCrunch, Venture Capital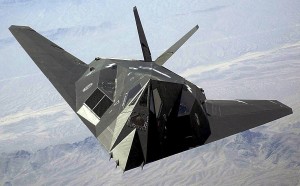 By Niel Robertson on March 31, 2010
One of my favorite startup debates is about stealth mode. It seems like the approach du jour is blog first, fundraise second. Vivek Wadhwa (@vwadhwa) TechCrunch even published a piece decrying the end of startup stealth mode. Fast forward to yesterday and Dan Frommer (@fromedome) of Silicon Alley Insider declares, "Stealth Mode is Back." He […]
Posted in Business, Featured Posts | Tagged Entrepreneur, Entrepreneurship, startup, startups, Stealth, Stealth mode, Trada News

By Bob Warfield on March 20, 2010
Joel Spolsky has succeeded brilliantly with blogging as marketing medium, and he says he only learned why a year ago based on something Kathy Sierra said at the Business of Software Conference: To really work, Sierra observed, an entrepreneur's blog has to be about something bigger than his or her company and his or her […]
Posted in Featured Posts, Trends & Concepts | Tagged Blog, Entrepreneur, Joel Spolsky, Kathy Sierra, marketing, strategy, Twitter, Web 2.0 | 1 Response