By Phil Fersht on December 2, 2013
HP and Salesforce.com have teamed up to provide Salesforce CRM on dedicated "Superpod" HP boxes in an effort to satisfy enterprise clients fearful of having their data situated in the Public Cloud. The partnership is designed to help Salesforce.com gain more traction with large global enterprises and highly regulated industries, while providing HP some Cloud street-cred after years of negative publicity and pride a much-needed fillip to its hardware and CRM services businesses.
Posted in Business, Featured Posts, Technology / Software | Tagged Buyers' Sourcing Best Practices, Cloud Computing, CRM and Marketing, df13, HfSResearch.com Homepage, hp, Innovation in Outsourcing, IT Outsourcing / IT Services, ned may, salesforce, SFDC, The Future of Outsourcing | 1 Response

By R "Ray" Wang on November 18, 2013
Salesforce Seeks To Tackle Digital Business At Dreamforce Over 125,000 virtual and physical registrants descend on San Francisco the week of November 17th for Dreamforce 13, a future of technology meets SXSW event.  One day in advance of the largest enterprise software event of its kind, Salesforce.com announces Salesforce 1 (see Figure 1).  The Salesforce […]
Posted in Featured Posts, Technology / Software | Tagged Apps Strategy, Big Data, BigData, Box, Business Analytics, business disruption, business impact, Business Outcomes, Business Transformation, CDO, CEO, Chief Customer Officer, Chief Digital Officer, Chief information officer, Chief Marketing Officer, Chief Sales Officer, CIO, Cloud, CMO, CoIT, Concur, Constellation Research, CRM, CustExp, customer engagement, Customer Experience, customer experience management, customer relationship management, CXP, Data to Decisions, data visualization, Data2Decisions, df12, df13, Digital Business, Digital Strategy, disruptive, disruptive technologies, Disruptive technology, DocuSign, Dreamforce, dropbox, enterprise applications, enterprise apps, Enterprise apps strategy, enterprise software, eVariant, Evernote, Exact Target, FileBoard, Financialforce, force.com, Force.com platform, heroku, hp, innovation, kenandy, linkedin, Marc Benioff, mobile, mobile enterprise, News Analysis, Next generation apps, R "Ray" Wang;, rwang0, salesforce.com, ScanBizCards, servicemax, socbiz, social business, Social Media, Software Insider, SoftwareInsider, TAS group, user conference, vendor events, vendor strategy, workday, Xactly | 1 Response

By R "Ray" Wang on August 12, 2013
Non-US Based Organizations And Even Some US Organizations Will Not Tolerate Snooping In A Post PRISM World Since the Edward Snowden PRISM revelations, Constellation has received a steady stream of inquiries on cloud strategy.   In fact, nervousness runs high among many non-US based companies using services from US based cloud companies across the cloud stack.  […]
Posted in Business | Tagged Amazon, Amazon EC2, Amazon Web Services, Amazon.com, Apps Strategy, best practices, Box, Box.net, Chief Customer Officer, Chief Digital Officer, Chief Financial Officer, Chief HR Officer, Chief information officer, Chief Information Security Officer, Chief Marketing Officer, Chief People Officer, Chief procurement officer, Chief Revenue Officer, Chief Sales Officer, Chief Security Officer, Chief Service Officer, CHRO, CIO, Cloud, Cloud Computing, cloud integration, cloud security, Cloud Wars, CMO, CoIT, Constellation Research, COO, Corporate Strategy, CTO, data privacy, Edward Snowden, EMC, enterprise, enterprise applications, enterprise apps, Enterprise apps strategy, Enterprise Business Apps, enterprise class, enterprise software, Enterprise Software Licensee Bill of Rights, enterprise strategy, hp, HP Enterprise Services, microsoft, Microsoft Azure, Microsoft Azure Services Platform, Monday's Musings, nsa, oracle, PRISM, R "Ray" Wang;, Rackspace, rwang0, SaaS, SaaS strategies, Software Insider, software trends, Software Vendors, SoftwareInsider, user strategy, vendor strategy, VMware | 1 Response

By Louis Columbus on July 15, 2013
Comparing the latest Price Waterhouse Coopers (PwC) List Of Top 100 Global Software Leaders published in May of this year with current Glassdoor ratings based on employee feedback provides valuable insights into the best software companies to work for in 2013. The Glassdoor ratings of the percentage of employees who would recommend their employer to […]
Posted in Business, Featured Posts | Tagged Aart J. de Geus, ACI Worldwide, Acision, adobe, ADP, Amdocs, Ansys, apple, Ariba (Acquired by SAP), Aspect Software, autodesk, Avaya, Bentley Systems, BMC Software, byline=Louis Columbus, CA Technologies, Cadence Design Systems, Cegedim, Cerner, Cisco, Citrix Systems, Cloud Computing, CommVault, Compuware, Concur Technologies, Dassault Systèmes, Data Driven, EMC (excluding Vmware), enterprise software, Epicor, Ericsson, ESRI, FICO (formerly Fair Isaac), Fidelity National Information Services, Fidessa, Fiserv, fujitsu, Genesys Telecommunications Laboratories, Glassdoor, google, Greg Bentley, GXS, Hitachi, Hitachi Data Systems, hp, ibm, Infor, Informatica, intel, Intergraph, InterSystems, Intuit, invensys, JDA Software Group, Jim Hagemann Snabe, Kaspersky Lab, Kronos Inc., Louis Columbus' blog, McKesson, MEDITECH, Mentor Graphics, Micro Focus, Micros Systems, microsoft, MIcroStrategy, Misys, mobile, NEC Corporation of America, NetApp, Neusoft, NICE Systems, Northgate Information Solutions, Nuance Communications, OpenText, oracle, Pitney Bowes Software, PTC, Quest Software (Dell), Red Hat, Sage North America, salesforce.com, sap, SAS, Siemens Enterprise Communications, Software AG, Sophos, Sungard, SWIFT, Symantec, Synopsis, Synopsys, Tech, Teradata, Tibco, Trend Micro, unisys, Unit4, Verint Systems, VMware, Wincor Nixdorf, Wolters Kluwer
By R "Ray" Wang on July 1, 2013
Oracle's recent partnership announcements to supply Oracle technology to key cloud vendors such as Microsoft, NetSuite, and Salesforce.com create serious implications for the market.On June 28, 2013, Esteban Kolsky, Holger Mueller, and R "Ray" Wang discussed the implications  of Oracle's recent partnerships for: Salesforce customers Microsoft customers NetSuite customers Oracle customers Cloud competitors such as Amazon, Google, […]
Posted in Business | Tagged @ekolsky, @holgermu, @larryellison, #bromance, Azure, benioff, Cloud, Dell, Esteban Kolsky, HANA, Holger Mueller, hp, ibm, Larry Ellison, Larry's Kids, Marc Benioff, microsoft, netsuite, oracle, R, R "Ray" Wang;, rwang0, salesforce, sap, saphana, Software Insider, SoftwareiInsider, SoftwareInsider, Steve Ballmer, TeleNovella, Vertica, Zach Nelson

By Vinnie Mirchandani on June 18, 2013
It is embarrassing to see large vendors so desperate to show they are cloud players that they will grab at any straw. First there was SAP's Bill McDemott's gushy, mushy claim "We thank Lars so much for bringing the cloud DNA to SAP…the cloud DNA is now embedded across 65,000 minds and hearts, and it's now become […]
Posted in Business | Tagged Amazon, Cloud Computing, DNA, Hewlett-Packard, hp, sap, workday

By Vinnie Mirchandani on May 9, 2013
With all the negative news swirling around HP, it is easy to lose focus on the complex operations that continue to drive the $120 billion behemoth. Every global supply chain was rocked by the Japanese tsunami and the Iceland volcano explosion impact on European air travel. HP's mammoth supply chain which produces 2 printers a […]
Posted in Business | Tagged Cloud Computing, DocuSign, hp, salesforce.com, supply chain | 3 Responses

By Dennis Moore on January 4, 2013
Highlights from the world of Enterprise Software and Solutions over the past two months (or so): Salesforce.com had a strong Q3. NetSuite had a strong Q3. HP did not. Workday had its IPO. It's doing well, with a market cap just over $8.5 billion and a constrant stream of innovation. Lots of IT failures recently, […]
Posted in Business, Technology / Software, Trends & Concepts | Tagged Amazon, Amazon.com, analytics, android, apple, BI, Big Data, business intelligence, Cassandra, Cloud, Database, Dell, Dennis Moore, Ensw, Facebook, google, hadoop, HANA, Hewlett-Packard, hp, iaas, ibm, Infor, Informatica, iPad, iPhone, IPO, IT, IT Failure, Java, jobs, Linux, microsoft, mobile, netsuite, NoSQL, Open source, oracle, PaaS, Patent, patent troll, RIM, SaaS, salesforce.com, samsung, sap, SAP AG, Sybase, tablet, Tibco, Twitter, vc, VMware, workday, Yahoo | 1 Response

By Phil Fersht on November 27, 2012
In today's commodotizing market for IT and business services, HP's services business can only really look to defend what it still has against the encroaching competitive bite of the likes of Accenture, Cognizant, Genpact, IBM, TCS etc. However, there is one option that could revitalize its legacy: merge with one of the market leaders.
Posted in Business, Featured Posts | Tagged BPO, Business Process Outsourcing (BPO), Current Affairs, Enterprise Irregulars, Finance & Accounting BPO, Healthcare and Outsourcing, hp, HR Outsourcing, IT Outsourcing / IT Services, Outsourcing and Politics, Outsourcing Vendors, Phil Fersht, Talent in Sourcing, The Future of Outsourcing | 1 Response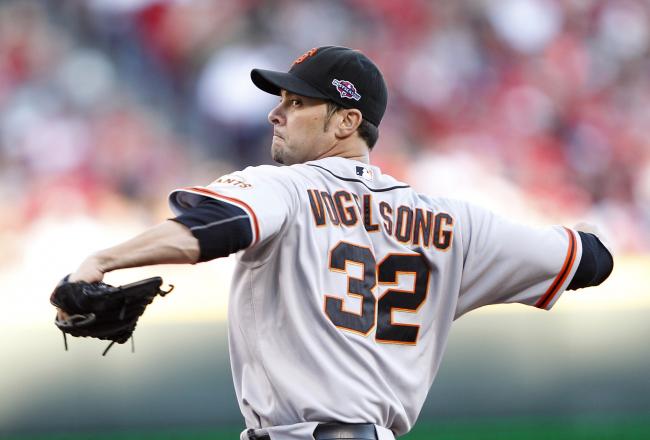 By Dennis Moore on October 21, 2012
Highlights from the world of Enterprise Software and Solutions over the past week: Lots of activity in the mobility world – Apple seems to have set the date for the iPad mini (this Tuesday, 23 October), Google promoting the Chromebook, rumors of new Google Nexus devices, Microsoft Windows 8 Surface tablet details announced and pre-orders […]
Posted in Business, Technology / Software, Trends & Concepts | Tagged android, apple, Big Data, Chromebook, citrix, Cloud, Dell, Dennis Moore, Ensw, enterprise software, Facebook, google, hadoop, HANA, Hewlett-Packard, hp, ibm, Infor, Informatica, iPad, iPhone, IT, Java, jobs, Linux, microsoft, mobile, netsuite, Open source, oracle, Patent, RIM, salesforce.com, samsung, sap, SAP AG, Sybase, tablet, Tibco, Twitter, VMware, Windows 8, workday, Yahoo, YouTube