By David Terrar on January 5, 2016
In 2015 Digital Transformation was the hot and hyped topic, with that "d" word used and misused more than in any other year since Negroponte and Tapscott helped us start talking around it in 1995.  Heading in to 2016, more than ever, we need a new kind of digital literacy at all levels in our […]
Posted in Trends & Concepts | Tagged digital literacy, ideas, Leadership
By David Terrar on December 17, 2015
Courtesy of my satellite TV service I've just been watching Google CEO-Youth Connect live on Indian news channel Times Now.  Google CEO Sundar Pichai was addressing students at the Shri Ram College of Commerce, Delhi University.  In front of a large audience including teachers and students from local schools, Harsha Bhogle was moderating a stream […]
Posted in Trends & Concepts | Tagged creativity, digital literacy, ideas
By David Terrar on December 14, 2015
A few weeks back on 19 November I attended a Blockchain event – one of the Future of Work sequence of sessions sponsored and hosted by Truphone, organised by Lloyd Davis of the Tuttle Club and Helen Keegan of Heroes of Mobile.  These sessions explore different technologies and their potential impact on the business landscape, […]
Posted in Trends & Concepts | Tagged Bitcoin, blockchain, Digital Disruption, events, future, future of work, ideas, Music, workplace
By David Terrar on September 29, 2015
Let me tell you a story (about story telling).  Once upon a time, back in November 2006, I was working with a couple of friends, Toby Moores and David Tebbutt, on a project connected to commercial creativity.  We were meeting up at Toby's office in Leicester to discuss our ideas, having just come back from […]
Posted in Trends & Concepts | Tagged #EntDigi conference, ideas, innovation, Resources

By Craig Cmehil on October 7, 2012
Awhile back some folks from the SAP community decided it was a good idea to have a conversation around the topic of Twitter, and whether it was "broke". Now due to a slight snafu with time zones and scheduling I … Read More →
Posted in Technology / Software | Tagged change, evolution, ideas, Social, Thoughts, Tools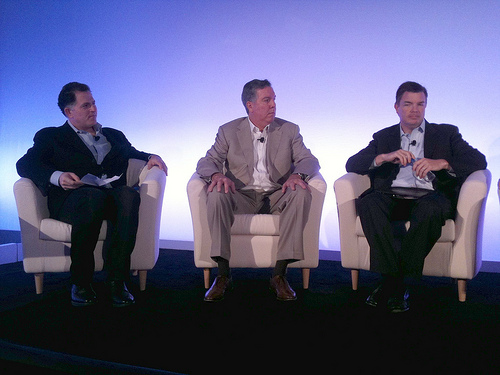 By Michael Coté on May 19, 2011
Dell held an analyst event in Austin a couple weeks ago (titled "Services and Solutions for the Virtual Era", or SSVE), coming out strong with its message of transformation and growth via an expansion in the general "enterprise IT" space. This was primarily based on two, traditionally non-Dell lines of business. The Growth Plan Our […]
Posted in Business, Featured Posts | Tagged conferences, Dell, enterprise software, ideas, marketing, Quick Analysis, SSVE, Systems Management

By Michael Coté on May 16, 2011
"The exciting convergence of technology consumption and production models" is the topic of the next book Vinnie Mirchandani is working on (his last book had a good, optimistic take on the need for innovation). He recently asked about the role of developers in all that soup – at least I think that's what he asked. […]
Posted in Featured Posts, Trends & Concepts | Tagged apple, enterprise software, ideas, Programming, Vinnie Mirchandani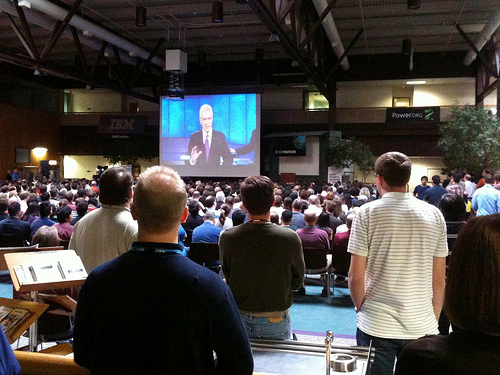 By Michael Coté on February 18, 2011
Seeing a computer play two humans at Jeopardy! is a lot more entertaining than I thought it'd be. I'd been ignoring most of the hoopla around Watson figuring it for a big, effective PR campaign on IBM's part. It is that for certain, and good on them for doing it. I've been more interested in […]
Posted in Featured Posts, Technology / Software | Tagged AI, analytics, Big Data, Companies, enterprise software, ibm, ideas, Jeopardy, marketing, Open source, POWER7, Quick Analysis, The New Thing, Watson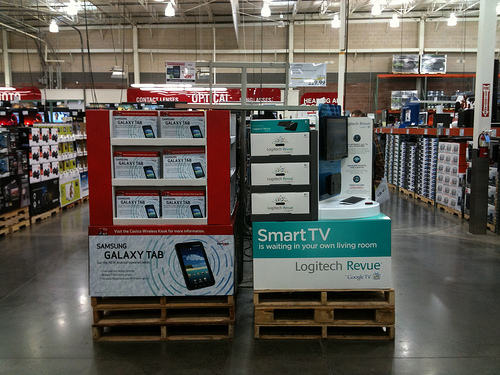 By Michael Coté on February 9, 2011
If you're going to compete against the might iPad, here's 10 things you should do. Good luck storming the castle!
Posted in Featured Posts, Technology / Software | Tagged Amazon Kindle, App Store, apple, differentiation, HP TouchPad, ideas, iOS, iPad, iPhone, marketing, mobile, Quick Analysis, tablet, The New Thing, webos, Windows Phone 7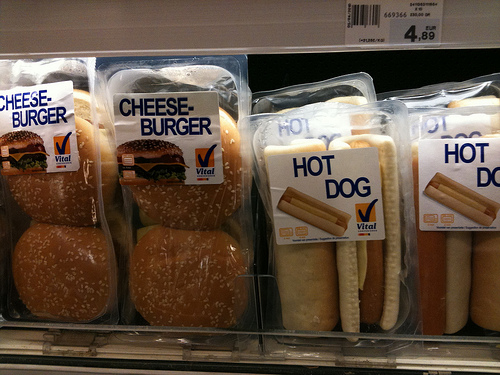 By Michael Coté on December 7, 2010
What can I do with cloud computing? Why should I care? Why is it worth the trouble? Here are a few answers.
Posted in Technology / Software | Tagged Cloud, enterprise software, ideas, Programming, The Useful Cloud