By Vinnie Mirchandani on June 14, 2015
It will be the extension of the Sunday night/Monday morning phenomenon. What users expect at work should not trail what they are already seeing in their cars and in their homes. Or at the movies.
Posted in Featured Posts, Technology / Software | Tagged Apple Inc., google, Industry Commentary, Infor, iOS, microsoft, minority report, sap, SAP Fiori, Siri, skype
By Anshu Sharma on May 18, 2015
Microsoft's biggest failure of the last decade may not have been missing the cloud and the mobile revolutions but giving away probably the biggest advantage it had — developers building killer apps for your ecosystem.
Posted in Featured Posts, Technology / Software | Tagged android, Browser, google, iOS, iPhone, microsoft, Microsoft Windows, Native Apps, Personal computer, Satya Nadella, web apps
By David Terrar on May 5, 2015
Just over a week ago I was in my local Apple Store with a few other people looking at the new MacBook, rather than with a larger gaggle checking out the Apple Watch for the first time. Interestingly there were more people clustering around a display case of all of the Watch colour and case […]
Posted in Technology / Software | Tagged Apple Inc., IMac, iOS, iPad, iPhone, Mac OS, MacBook

By R "Ray" Wang on December 8, 2014
Mobile Is The Main Entry Point For Digital Transformation Mobile initiatives provide an entry point into digital. Mobile first is more than a mantra. Why? By applying design thinking to solving specific and purposeful tasks and processes, organizations can rethink the digital journey with mobile projects. More importantly, mobile enables organizations to break the silos.
Posted in Featured Posts, Technology / Software | Tagged Android (operating system), data visualization, design, iOS, mobile app, usability, User Experience, user interface, User interface design | 2 Responses
By Denis Pombriant on September 18, 2014
The wearables market heated up last week with Apple's introduction of its Watch and payment processing service and the implications for CRM are interesting. First off the announcement shows how very young the wearables marketplace is and how far it has to go. Second, even though wearables are by nature devices intimately connected to us […]
Posted in Featured Posts, Technology / Software | Tagged apple, Internet of Things, iOS, iPhone, Killer application
By R "Ray" Wang on September 16, 2014
New Enhancements, Products, and Partnerships Delight Attendees Over 1500 customers, partners, and influencers gathered September 8th to 11th, 2014 at the Atlanta Hyatt Regency for the latest US edition of AirWatch Connect.  Key announcements from the event include: Launch of Chat for Secure Enterprise Messaging . Chat delivers a containerized and secure instant messaging […]
Posted in Technology / Software | Tagged #AWConnect, airwatch, apple, Apps Strategy, bring-your-own-device, BYOD, Capgemini, Chief information officer, CIO, CoIT, CoIT and the New CSuite, Constellation Research, Consumerization of IT, Digital Business, Digital Transformation, DigitalBiz, enterprise applications, enterprise apps, Enterprise apps strategy, Enterprise Mobile Management, enterprise software, enterprise strategy, event report, iOS, IT Strategy, Macintosh, mobile, Mobile Biz, mobile device management, mobile enterprise, Mobile Management, Mobile strategy, mobility, News Analysis, R "Ray" Wang;, rwang0, Software Insider, SoftwareInsider, user conference, vendor strategy, VMware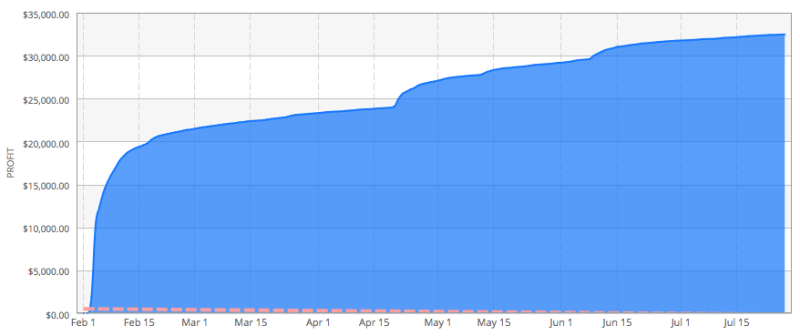 By Bob Warfield on July 29, 2014
I'm reading with interest some posts that are hot on Techmeme at the moment from Jared Sinclair and Marco Arment about succeeding with iOS apps and as a Solopreneur.  Jared's blog post is a cautionary tale for those who would like to bootstrap a small venture well enough to quit their day jobs. Many weigh in […]
Posted in Business, Featured Posts | Tagged bootstrapping, CNCCookbook, iOS, Marco Arment, marketing, strategy

By R "Ray" Wang on February 18, 2014
Apple Grows In Net Activations In Q4 As Well As Overall The February 12th, 2014 Good Technology Mobility Index report validates what many enterprises know – Apple iOS is dominating Google Android inside the enterprise.   While this data is limited to the Good Technology customer base, anecdotal inquires and formal polling by Constellation Research, Inc. […]
Posted in Featured Posts, Technology / Software | Tagged android, apple, Apps Strategy, BYOD, CDO, Chief Digital Officer, Chief information officer, CIO, CoIT, CoIT and the New CSuite, Constellation Research, enterprise applications, enterprise apps, Enterprise apps strategy, enterprise class, enterprise software, GoodTechnology, iOS, IoT, Microsoft Windows, mobile, Mobile Biz, mobile enterprise, Mobile OS, Quips, R "Ray" Wang;, rwang0, Software Insider, SoftwareInsider, user strategy, vendor strategy | 1 Response

By Denis Pombriant on October 11, 2013
Don't look now but I think someone just invented the computerized watch.  I know there have been attempts, most recently by Samsung but the critics have been a bit harsh as in this review from the New York Times.  Also, Apple has been scooping up rights to iWatch but so far no product has emerged. […]
Posted in Technology / Software | Tagged android, apple, Fitbit, iOS, iWatch, samsung
By Bob Warfield on July 9, 2013
One of the questions every SaaS company will have to be able to answer for their customers is, "What happens if you go under?"  It's actually a fascinating question, and one you have a chance as a vendor to think about and turn to your advantage.  For example, one of my SaaS ventures was Helpstream. […]
Posted in Featured Posts, Technology / Software | Tagged apple, Cloud, Feedly, google, Google Reader, Helpstream, iOS, iPad, SaaS, Safari, service, strategy | 4 Responses