By Michael Krigsman on June 30, 2015
Serious discussions of digital transformation invariably turn to business models and the changing relationship between a company and its customers. Business models play an essential role in defining the value that any organization delivers to its customers. When an industry or group fundamentally changes how it provides value, business model innovation is often involved. For […]
Posted in Business, Featured Posts | Tagged #cxotalk, Apple Inc., CXO, iTunes, spotify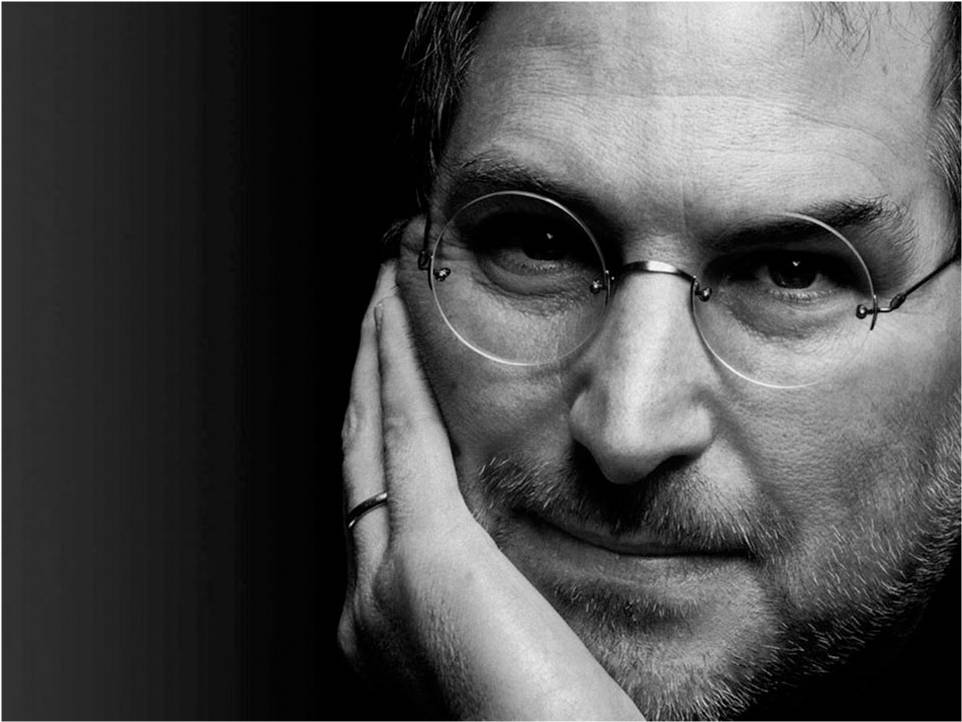 By Vinnie Mirchandani on August 25, 2011
I recently submitted the first draft of my manuscript for my next book. It's about what I call "technology elite" companies and it has 21 chapters most of which talk about attributes of what makes them elite. They include elegance in product design, malleable when it comes to business models, very aware of the power […]
Posted in Trends & Concepts | Tagged apple, iPad, iPhone, ipod, iTunes, Steve Jobs | 1 Response
By Michael Fauscette on January 21, 2011
It's 2011 in case you've already forgotten and the world is changing; okay, I guess it's always changing, just now though, the pace of change has rapidly accelerated. You can see it in your personal life and the change cycle is impacting businesses in ever increasing numbers. The transition to an information economy in a […]
Posted in Technology / Software | Tagged apple, chatter, iTunes, Novell Vibe, oracle, Quora, Simplicity, Socialcast, User Experience, ux, workday | 1 Response
By Denis Pombriant on November 17, 2010
Baby Boom Flexes Muscles on iTunes Tuesday's announcement that Beatles song tracks are now available on iTunes has been one of the biggest positive announcements in music in some time. There are so many threads to tease apart that starting an article like this is challenging. For once the industry doesn't have to report declining […]
Posted in Trends & Concepts | Tagged Baby boom, Beatles, Current Affairs, EMI, iTunes | 1 Response
By Michael Coté on July 9, 2010
Posted in Technology / Software | Tagged apple, drm, iPhone, ipod, iTunes, ITunes Store, Music, Quick Analysis, The New Thing
By Zoli Erdos on July 5, 2010
So iTunes got hacked and some users saw unauthorized purchases up to $600 in their accounts. I'm shocked.  Not at the fact that iTunes got hacked, but that users exposed their credit accounts to such extent.  Websites do get hacked, it's a fact of life.  Users need to change their passwords, consider what other sites […]
Posted in Trends & Concepts | Tagged apple, bank of america, bofa, citi, citibank, credit cards, Fraud, hackers, hacking, iTunes, online commerce, online shopping, PayPal, secure card, security, virtual credit card
By Michael Coté on June 7, 2010
While we "don't do numbers" at RedMonk, I come across many interesting numbers each week. Here are some:
Mobile impulse buying
MacRumors live-blogging the Steve Jobs during WWDC:
Now three stores on the iPhone: iTunes, iBookstore, App Store. Over 150 million accounts with credit cards associated with them.
This Week in Conference Attendees
Microsoft TechEd: "6,000 IT pros […]
Posted in Business | Tagged App Store, apple, iPhone, iPhone 3G, iTunes, Numbers, Steve Jobs
By Michael Coté on April 7, 2010
I'd gladly use an iPad everyday in addition to a real computer, but it's too expensive to justify it.
Posted in Trends & Concepts | Tagged App Store, apple, google, Google Reader, iPad, iPhone, iTunes, Quick Analysis, Reviews, RIA, The New Thing
By Chris Selland on April 5, 2010
Why I'm resisting the urge to buy an iPad – for now at least.
Posted in Business | Tagged apple, google, iPad, iPhone, iTunes, mobile, Steve Jobs, Wi-Fi
By Chris Selland on March 25, 2010
Quick thoughts on the $GOOG Nexus One after using it for a week
Posted in Trends & Concepts | Tagged $GOOG, AAPL, android, apple, google, iPad, iPhone, iTunes, MSFT, nexus one, NUAN, Smartphone, T | 3 Responses