By R "Ray" Wang on January 3, 2019
Awards Recognize Mostly The Pinnacle and A Tinge Of Nadir For Enterprise Tech In 2018, enterprise tech remained fast-paced, innovative, and action-packed. The Constellation Research team attended over 250 enterprise tech events, handled 1000's of inquiries and briefings, dealt with 1000's of media inquiries, and reached 100's of millions in the social sphere. With that […]
Posted in Business, Featured Posts, Technology / Software, Trends & Concepts | Tagged 2018, 2018 Enterpries Awards, 2019, Accenture, adobe, Airtable, Alliances, Amazon, Amazon Web Services, Amazon.com, Andy Jassy, Apps Strategy, Artificial intelligence, Awards, aws, best practices, Business Transformation, C-Suite, Capgemini, CDO, CEO, CFO, Chief Collaboration Officer, Chief Creative Officer, Chief Customer Officer, Chief Data Officer, Chief Digital Officer, Chief executive officer, Chief Financial Officer, Chief HR Officer, Chief information officer, Chief Information Security Officer, Chief Innovation Officer, Chief Marketing Officer, Chief People Officer, Chief procurement officer, Chief Revenue Officer, Chief Sales Officer, Chief Security Officer, Chief Service Officer, Chief Technology Officer, CHRO, CIO, Cloud, Cloud Computing, CMO, Constellation Research, COO, CRM, Data Catalog, data catalogs, Digital Business, Digital Disruption, digital monopolies, Digital Strategy, Digital Transformation, DigitalBiz, digitaltransformation, enterprise applications, enterprise apps, Enterprise apps strategy, enterprise software, experience management, GE, GE Digital, GitHub, google, growth, hcl, ibm, innovation, Jensen Huang, jump start growth, Leadership, Maersk, Magento, Marc Benioff, Marketo, Mendix, microsoft, Microsoft Azure, MuleSoft, nVidia, PE Firms, private equity, R "Ray" Wang;, rwang0, salesforce, salesforce.com, sap, Satya Nadella, servicenow, siemens, Software Insider, SoftwareInsider, Tata Consulting Services, TCS, Toilet Seat Logo, trends, vendor strategy, work coordination platforms, Workato, Workspan, XM
By Denis Pombriant on May 31, 2016
Earlier today Marketo agreed to be acquired by Vista Equity Partners for the cool sum of $1.79 billion which works out to $35.25 per outstanding share. Vista has its eyes open and Marketo is a public company with fiduciary responsibility to maximize shareholder value (a logical construct that I have always questioned). So let them […]
Posted in Business, Featured Posts | Tagged CRM, Marketo, oracle, salesforce, Vista Equity Partners
By Michael Krigsman on July 30, 2015
For the right team, raising venture capital money can seem fast, simple, and easy. Here's why it's not that simple.
Posted in Business | Tagged #cxotalk, CXO, marketing, Marketo, Quora, SaaStr, software as a service
By Denis Pombriant on June 15, 2015
Salesforce brings Connections, its marketing show, to New York this week. It'll be three days of the usual breakouts and education along with keynotes and presentations designed to make you think about what could be, not just what is. That last bit is important because too often we embrace new technologies to do what we've […]
Posted in Business | Tagged CRM, Eloqua, journey mapping, marketing, Marketo, Salesforce Connections, salesforce.com
By Denis Pombriant on April 23, 2015
I think marketing is a favorite to overtake SFA and it wouldn't surprise me if at some point sales reports to marketing.
Posted in Business, Featured Posts | Tagged CRM, Customer, linkedin, marketing, Marketing Automation, Marketo, salesforce.com, San Francisco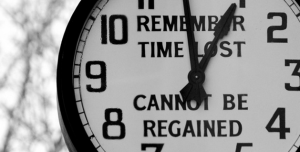 By Jason M. Lemkin on October 19, 2014
Every week, I meet with several entrepreneurs, often bootstrapped or close to it, who fit the following sort of model: Gotten to Initial Traction (~$1.5m ARR), or getting close to it, or a bit beyond; and With nice growth (>=100% YoY); and Company isn't really burning much cash because The CEO basically is the VP […]
Posted in Business, Featured Posts | Tagged Entrepreneurship, HubSpot, Marketo, On-target earnings, OTE, Revenue, SaaS, SaaStr, startups, Uncategorized, Venture Capital
By Denis Pombriant on April 16, 2014
The overall impression I got was that modern, statistical and analytic marketing is still in its early phase though few people I know need to be convinced about its usefulness and efficacy.  You could see evidence for this belief in the products and product introductions, the breakouts, and in the speeches. First the speeches.  In […]
Posted in Business | Tagged Hillary Clinton, Marketo, Phil Fernandez
By R "Ray" Wang on April 13, 2014
Marketo Moves Beyond Revenue To Customer Engagement Platform A growing realization that funnels are dead again (and again) in sales, marketing, service, and commerce drives a big shift in the digital business disruption.  In front of 6000 customers, prospects, influencers, and employees, Marketo's CEO Phil Fernandez put to bed some myths about the mix of […]
Posted in Business | Tagged 2014, Apps Strategy, CDO, Chief Customer Officer, Chief Digital Officer, Chief executive officer, Chief Marketing Officer, Chief Revenue Officer, CIO, Cloud, Cloud Computing, Constellation Research, CRM, customer engagement, Customer Experience, Digital Business, Digital Disruption, digital marketing, Digital Marketing Transformation, Digital Strategy, Digital Transformation, enterprise applications, enterprise apps, Enterprise apps strategy, enterprise software, event report, marketing, Marketing Automation, Marketing strategy, Marketo, Next Gen Customer, Next Gen Customer Experience, Next Gen CXP, Next Generation Customer Experience, NextGen, NextGenCXP, Phil Fernandez, R "Ray" Wang;, rwang0, Software Insider, SoftwareInsider, user event, user group events, vendor strategy
By Denis Pombriant on April 9, 2014
Day one of the Marketo Marketing Summit 2014 was highlighted by a speech by possible presidential candidate Hillary Clinton who spoke about the intersection of social media and the Internet during her tenure as Secretary of State.  Clinton is no technological light weight and gave example after example not only of how the State Department […]
Posted in Business | Tagged Hillary Clinton, Marketo, Phil Fernandez
By Paul Greenberg on March 5, 2014
The reviews never stop do they? This week we take a look at the CRM Watchlist 2014 Marketing companies. Again, they are not "category winners" and they are in alphabetical order. Check out Hubspot, Marketo, and Teradata Applications. Your thoughts?
Posted in Business, Featured Posts | Tagged CRM Watchlist, CRM Watchlist 2014, HubSpot, Marketo, Teradata Applications