By Sameer Patel on August 15, 2011
Device ubiquity across home and work is the new item on the CIO's to do list. Interesting stat in The Telegraph about how employees are more productive if they use their own gadgets: According to a YouGov survey, businesses who let employees use their own technology see productivity increases of up to 30 per cent. […]
Posted in Featured Posts, Technology / Software | Tagged enterprise software, HR, iPad, iPhone, Microsoft SharePoint, mobile enterprise, SaaS, social software
By R "Ray" Wang on August 15, 2011
Confusion Persists In The Social Business Market As with any new disruptive technology, the social business solution landscape faces a dynamic, confusing, and converging market. As vendors seek to grab mind share and market share, customers and prospects remain confused as to what are the right business problems to address with social business. However, rampant […]
Posted in Business, Featured Posts, Technology / Software | Tagged adobe, Adobe Omniture, Angel, Apps Strategy, Art Technology Group, ATG, Attensity, Attensity Group, Avaya, Bazaarvoice, broadvision, Broadvision Clearvale, CEO, CIO, Cisco, Cisco Quad, Clearvale, CMO, collaboration, collaboration software, community platforms, Consumerization of IT, CRM, customer engagement, customer experience management, customer service, disruptive, disruptive technologies, Disruptive technology, e20, e2conf, early adopters, early adoptions, early movers, eGain, Endeca, Enterprise 2.0, enterprise applications, enterprise apps, Enterprise apps strategy, enterprise collaboration, enterprise software, enterprise strategy, Facebook, Genesys, Get Satisfaction, getsatisfaction, google, GooglePlus, ibm, IBM Connections, IBM Lotus, ibm software group, INgage Networks, Jive, Jive Software, KickApps, lithium, Lithium Technologies, microsoft, Microsoft Lync, Microsoft SharePoint, middleware, middleware platforms, Monday's Musings, Monday's Musings, Moxie, Mzinga, NewsGator, Omniture, oracle, Oracle ATG, Oracle Beehive, R "Ray" Wang;, R "Ray" Wang;, RightNow, RightNow Technologies, rwang0, Saba, Salesforce Chatter, salesforce.com, sap, SAP Streamworks, SCRM, sharepoint, social business, Social Business Software, social commerce, Social CRM, Social Media, social middleware, social service, social support, social technologies, Socialcast, socialtext, Teleperformance, tibbr, Tibco, Tibco Tibbr, VMware, VMware SocialCast, west, yammer | 2 Responses
By Phil Wainewright on January 25, 2011
Filesharing-to-collaboration cloud apps vendor Box epitomises how cloud apps are growing up to become enterprise-grade. Despite the rounded corners on the company's cuddly brand image, it has had to sharpen up to become a fit for the square hole that is enterprise computing.
Posted in Featured Posts, Technology / Software | Tagged aaron levie, Box, Box.net, Cloud Computing, collaboration, DocuSign, Microsoft SharePoint
By Phil Wainewright on September 20, 2010
Listen to my conversation with Matt McAdams, CEO of TrackVia, which provides a cloud-based application development platform that's popular with business users. In this podcast, find out why business users are turning to web-based cloud solutions to set up the…
Posted in Technology / Software | Tagged Cloud, Governance, Microsoft Access, Microsoft SharePoint, platformasaservice, situational, trackia, TrackVia
By Phil Wainewright on August 10, 2010
A French startup is helping enterprises migrate from Lotus Notes to the cloud by adding process integration to Google Apps.
Posted in Technology / Software | Tagged google, google apps, Google Calendar, IBM Lotus Notes, Microsoft SharePoint, RunMyProcess, workflow
By Josh Greenbaum on July 16, 2010
As I sat through an overview of one of the latest collaboration tools on the market, a product called Spaces from nGenera, I began to have a deja-vu all over again moment. The discussion centered around the unique value proposition that nGenera was putting forth in the product, and, while the arguments behind them were […]
Posted in Technology / Software | Tagged collaboration, excel, microsoft, Microsoft SharePoint, ngenera | 2 Responses
By R "Ray" Wang on June 25, 2010
Infor Takes A Bold Stance By Standardizing The Technology Stack
On June 23rd, 2010,  Infor announced that the Alpharetta, GA, based software solutions provider would align its future tools and technology platform with Microsoft.  Infor intends to use and integrate Microsoft server-based products to improve time to market for future product development.  In addition, Infor […]
Posted in Technology / Software | Tagged agresso, Cincom, Epicor, Exact, ibm, IBM "Blue Stack", Infor, Intuit, Lawson, microsoft, Microsoft "Rainbow Stack", Microsoft SharePoint, Microsoft STB, Microsoft Windows Workflow Foundation, News Analysis, oracle, QAD, Sage, sap, stack wars, SYSPRO, vendor strategy | 2 Responses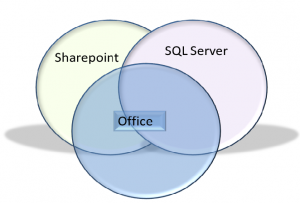 By Merv Adrian on June 10, 2010
In April, I was critical of the BI messaging I heard from Microsoft – as told, it was long on benefit adjectives and short on architectural clarity. But things have changed since then, and the Combined Tech Ed/Business Intelligence Conference made that very clear. Do I see more clarity because I now know more of […]
Posted in Featured Posts, Technology / Software | Tagged Azure, BI, BIDS, BizTalk, business intelligence, Business Intelligence Development Studio, Data mining, DMX, drm, excel, Forefront, ibm, Industry Trends, IT, master data management, master data services, MDS, microsoft, Microsoft Dynamics, MIcrosoft Dynamics CRM, Microsoft SharePoint, Microsoft Silverlight, Office, OLAP, oracle, Performance Point, PMML, predictive analytics, Reporting Services, SAP BW, SAS, sharepoint, silverlight, spss, SQL Server, SQL Server Analysis Services, SQL Server Integration Services, SSAS, SSIS, SSRS, T-SQL, Teradata, TSQL, Windows Server
By R "Ray" Wang on June 6, 2010
Clients Now See Microsoft As The Neutral Vendor, Hence All The Questions
Just less than 3 years ago, Microsoft was still perceived as part of the "evil" empire.  Business leaders worried about the complicated and expensive licensing and pricing structures.  IT leaders bemoaned the lock-in and proprietary and often buggy software.  But in a reversal […]
Posted in Business, Featured Posts | Tagged application development, Apps Strategy, Azure, Cloud, Cloud Computing, enterprise applications, enterprise apps, Enterprise apps strategy, Enterprise architecture, enterprise software, event report, ibm, Internet Explorer, JBoss, microsoft, Microsoft Azure, Microsoft SharePoint, Microsoft Silverlight, middleware, next gen cio, next gen CIO's, next gen IT leaders, oracle, salesforce.com, sap, SQL Server, STB Analyst Summit, TechEd, technology platforms, tools and technology, UC, Unified Communications, vmforce, VMware, W3C, windows mobile, Windows Phone 7 | 1 Response
By R "Ray" Wang on April 24, 2010

Latest Release Provides Existing Customers Good Reasons To Upgrade
Redmond, WA based Microsoft Corporation announced its Microsoft Dynamics GP 2010 (a.k.a. GP 11) product on April 20th, 2010.  Available May 1st 2010 in Australia, Canada, the Caribbean, the Middle East, New Zealand, South Africa, the United Kingdom, and the United States, the announcement perfectly coincides […]
Posted in Technology / Software | Tagged Apps Strategy, Business process, business solutions, CRM, enterprise applications, enterprise apps, Enterprise apps strategy, Enterprise Business Apps, Enterprise Business Apps Vendors, enterprise software, Epicor, Epicor 9, Epicor Software, erp, Exact Software, Friday's Feature, Great Plains, microsoft, Microsoft Business Solutions, Microsoft Dynamics, MIcrosoft Dynamics CRM, Microsoft Dynamics GP, Microsoft SharePoint, Microsoft SQL Server, Microsoft.NET, product launch, Product Review, Professional Services, project based solutions, Public Sector, Retail, Sage Group, sage software, SCM, Software Vendors, supply chain, Technology / Software, two-tier ERP, user conference, User Experience