By R "Ray" Wang on May 9, 2015
SuiteWorld Comes Of Disruptive Age Over 7,500 attendees convened at the San Jose McEnery Convention center for the 5th annual NetSuite SuiteWorld.   The four day event brought together customers, partners, and influencers among the ecosystem.  As one of the original cloud pioneers, the appropriate event theme focused on the impact of disruption.   Taking its […]
Posted in Business, Featured Posts | Tagged 2015, American Experss Global Business Travel, android, Apps Strategy, Billabong, Capgemini, CEO, CFO, Chief executive officer, Chief Financial Officer, Chief HR Officer, Chief information officer, Chief Marketing Officer, Chief Sales Officer, Chief Technology Officer, CIO, Cloud, Cloud Computing, Cloud suites, CTO, disruptive, disruptive business models, Domino's, E-Commerce, early adopters, Elite Model Management, enterprise applications, enterprise apps, Enterprise apps strategy, Enterprise Business Apps, Enterprise Business Apps Vendors, enterprise class, Enterprise resource planning, enterprise software, enterprise strategy, erp, Evan Goldberg, event report, Google Android, HCM, hp, IT Strategy, Legacy Optimization, lessons learned, Matrix Commerce, microsoft, Microsoft Azure, Microsoft Office 365, Microsoft Power BI, Naturale Labs, netsuite, next gen CIO's, POS, procure to pay, procurement, R "Ray" Wang;, rwang0, Satya Nadella, Software Insider, SoftwareInsider, SuiteCommerce, TGIFriday's, vendor strategy, Zach Nelson
By Vinnie Mirchandani on May 5, 2015
After watching the underwhelming keynote this morning at SapphireNow, I had modest expectations of NetSuite CEO Zach Nelson's keynote at SuiteWorld But I was pleased on several fronts: a) Lots of customers Zach wove in "large customers who are thinking small" – brands like HP, American Express, Dominos, TGIFridays, Billabong and "unicorns" – highly successful, […]
Posted in Business, Featured Posts, Technology / Software | Tagged #NSW15, Amazon Web Services, Bronto Software, Cloud Computing, GoPro, netsuite, SaaS, Satya Nadella, Zach Nelson
By Denis Pombriant on April 17, 2015
I have been expecting this announcement for a long time but it still came as a surprise when Keith Block, vice chairman Salesforce, made an off the cuff remark in Boston at the Salesforce World Tour event last week. In February Sage and Salesforce announced that they'd work together with Sage moving some of its […]
Posted in Business, Featured Posts | Tagged Act, Cloud Computing, CRM, erp, Financialforce, kenandy, netsuite, platform, Sage, salesforce, salesforce1

By Denis Pombriant on March 26, 2015
It takes prodigious amounts of moola to launch a company these days and that's especially true when trying to insert a new idea into the collective consciousness. Salesforce spent well over $100 million to convince us that SaaS CRM was real, Zuora has raised nearly 2X that amount defining the subscription economy, and cloud ERP […]
Posted in Business, Featured Posts | Tagged benioff, erp, Financialforce, microsoft, netsuite, Salesforce Ventures, salesforce1, sap, TCV

By Paul Greenberg on March 9, 2015
CRM companies like NetSuite, SAP and Oracle have long histories as suite providers. Is the suite era over? Is best-of-breed the winner? Not so fast: Think ecosystems and make sure you understand why these three companies won the CRM Watchlist 2015.
Posted in Business, Featured Posts, Technology / Software | Tagged Apttus, Cloud Computing, customer relationship management, Enterprise resource planning, enterprise software, netsuite, oracle, salesforce.com, sap
By Vinnie Mirchandani on March 6, 2015
I enjoyed this interview with Zach Nelson where he says we have come to the end of the beginning of the move to cloud computing. I also hope we are seeing the beginning of the end of a dark era of IT a) The end of massive IT waste The interview reminded me NetSuite, Salesforce […]
Posted in Business, Featured Posts | Tagged Cloud Computing, Industry Commentary, netsuite, salesforce.com, Zach Nelson

By Vinnie Mirchandani on October 20, 2014
Dreamforce this week had an even more festive feel than ever. Pennant fever gripped the town as the Giants played October ball. The Beach Boys sounded as youthful as ever during Benioff's keynote. The many school kids invited in the keynote audience and Hillary Clinton's talk of babies provided an even more youthful and optimistic […]
Posted in Trends & Concepts | Tagged #df14, Beach Boys, Coca-Cola, Dreamforce, Hillary Clinton, kenandy, netsuite, salesforce.com, sap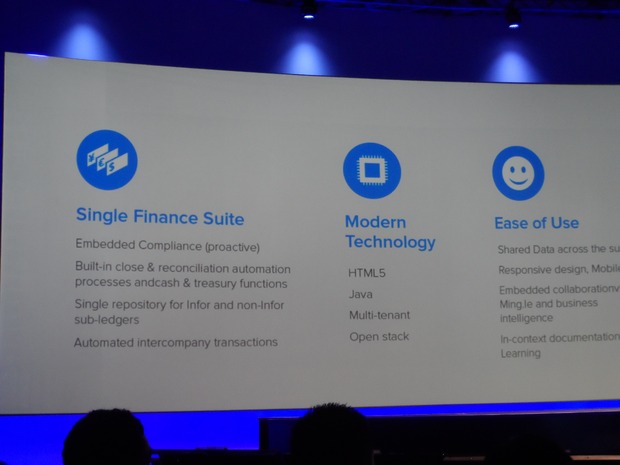 By Brian Sommer on September 24, 2014
Infor's suite of high-end cloud financial software products include a new user interface, in-memory database technology and more. CloudSuite signals a major shift in the application space. Will CIOs bite?
Posted in Featured Posts, Technology / Software | Tagged Charles Phillips, Cloud Computing, Cloud ERP, CloudSuite Financial, erp, Infor, netsuite, sap, workday
By R "Ray" Wang on July 21, 2014
 Netsuite Sees Venda As Key To EMEA Expansion On July 17th, 2014, San Mateo, CA based NetSuite announced the acquisition of London based Venda for an undisclosed sum.  Since General Manager Andrew Lloyd's arrival in January 2011, NetSuite has made several acquisitions to bolster its standing in the world of Matrix Commerce with OrderMotion in […]
Posted in Business, Featured Posts | Tagged acquisition, acquisitions, Apps Strategy, B2B, B2B E-commerce, B2C, B2C E-commerce, CDO, Chief Customer Officer, Chief Digital Officer, Chief information officer, Chief Revenue Officer, Chief Sales Officer, CIO, Cloud, Cloud Computing, CMO, commerce, Constellation Research, Digital Business, digital commerce, DigitalBiz, enterprise applications, enterprise apps, Enterprise apps strategy, enterprise software, enterprise strategy, Matrix Commerce, mergers, Mergers And Acquisitions, netsuite, News Analysis, R "Ray" Wang;, rwang0, Software Insider, SoftwareInsider, vendor strategy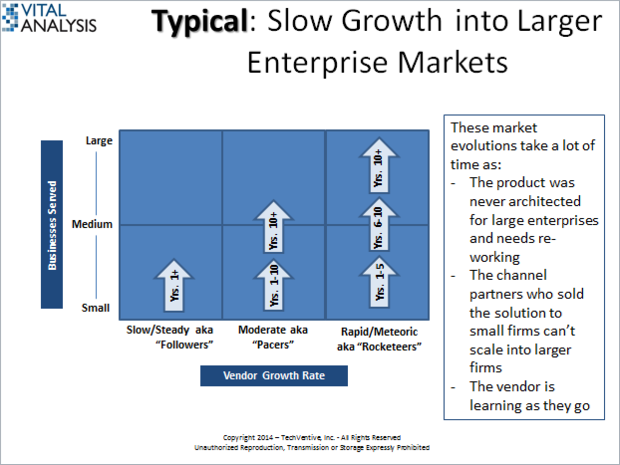 By Brian Sommer on July 7, 2014
Ever wonder how much growth a software firm should really target? If you thought the sky's the limit, you might want to think again.
Posted in Business, Featured Posts, Technology / Software | Tagged Business Model, growth, Julio Gallo, netsuite, Rocketeers, software business, software startups, SuccessFactors, TechVentive | 1 Response