By David Terrar on November 20, 2016
Do you know what Riepl's Law is? Let me explain with a story that threads through my digital life. A couple of week's ago I was listening to BBC 6 Musicon my DAB radio in the jeep while I was picking up my son Rhys from the station. He is 21, just started his first […]
Posted in Trends & Concepts | Tagged digital, jazz, Music, Photography, vinyl

By Michael Krigsman on May 29, 2012
The Lytro represents a breakthrough in camera technology. But, is it really useful in practice?
Posted in Featured Posts, Technology / Software | Tagged camera, Lytro, netsuite, Photography, Plenoptic camera | 2 Responses

By Michael Krigsman on April 18, 2011
Innovation in the enterprise is difficult at best, and seemingly impossible most of the time. In this excellent video, inventor Steven Sasson, who developed the first digital camera for Kodak, discusses culture and communication as requirements for innovation. Although he presents a brilliantly simple synopsis of the problem and solution, few people possess the inter-personal […]
Posted in Trends & Concepts | Tagged Digital camera, Eastman Kodak, innovation, Kodak, Photography, Steven Sasson, Video

By Jeff Nolan on July 15, 2010
A new photo sharing service called Capshured launched a few days ago and it worth taking a look at. The concept is based around location and high image quality. Rather than host a free for all of images, the creators of Capshured are applying some editorial controls to ensure that high quality images are uploaded […]
Posted in Technology / Software | Tagged Capshured, Flickr, photo sharing, Photography, Stock photography, Zooomr

By Zoli Erdos on January 30, 2010
This is going to be a fairly detailed how-to guide, so if you are not using Google's Picasa program, you'll probably find it boring – and if you are, I strongly suggest you start at Part 1, where we define the problem (Picasa being hopelessly single-user, single-PC focused), why earlier solutions, whether sync-based or network […]
Posted in Technology / Software | Tagged google, Home network, multi-user, networked picasa, photo management, photo sharing, Photography, picasa, picasaweb, synchronization, vista, Windows 7, windows hacks | 4 Responses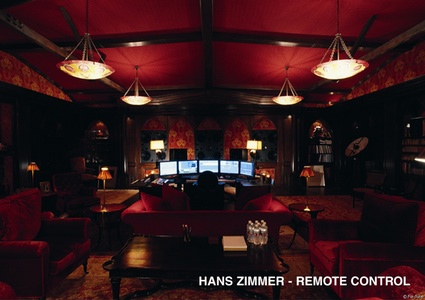 By Charlie Wood on January 29, 2010
Compare this image (click for larger image): with this one (click for larger image), created by Trey Ratcliff: Which way do you see the world? There's a powerful lesson there.
Posted in Trends & Concepts | Tagged Photography

By Zoli Erdos on January 25, 2010
My 4-year old how-to guide, Picasa Photo Sync on Multiple Computers has attracted tens of thousands of viewers, and is still quite popular.  In fact too popular, thanks to Google.  I can't believe people actually read it today and try to follow the advice therein… it's and OLD post with outdated information.  I've long struggled […]
Posted in Technology / Software | Tagged Flickr, google, Home network, multi-user, photo management, photo sharing, Photography, picasa, picasaweb, synchronization, Windows 7, windows hacks