By Vinnie Mirchandani on November 20, 2017
I get invited to a number of user conferences. I must admit I often feel I am intruding there on customer time with vendor executives. I much prefer smaller analyst summits and Plex has honed such summits to an art form. They always showcase something from their lab and they always take us to a […]
Posted in Business, Featured Posts | Tagged Plex
By R "Ray" Wang on August 9, 2016
Key Supply Chain Planning Functionality Bolsters Manufacturing Cloud Offering On August 9, 2016, Manufacturing Cloud pioneer Plex, announced the acquisition of DemandCaster, a cloud based sales forecasting and inventory planning software provider based outside of Chicago, Illinois.  Founder Ara Surenian built DemandCaster from his operational consulting experiences in demand planning, supply planning, and sales and […]
Posted in Featured Posts, Technology / Software | Tagged acquisition, acquisitions, Apps Strategy, CEO, Chief executive officer, Chief information officer, Chief Technology Officer, CIO, Cloud, Cloud Computing, Cloud suites, Cloud Wars, Constellation Research, CTO, DemandCaster, enterprise applications, enterprise apps, Enterprise apps strategy, enterprise software, erp, Manufacturing, Manufacturing Cloud, mergers, Mergers And Acquisitions, Microsoft Dynamics, Microsoft Dynamics AX, MPS, News Analysis, Plex, Plex Systems, R "Ray" Wang;, rwang0, s&op, Software Insider, SoftwareInsider, supply chain, supply chain orchestration, supply chain planning, suppy chain management, vendor strategy
By Vinnie Mirchandani on July 6, 2015
I am always invigorated when I spend time with Plex executives and customers as I did at its PowerPlex event in Nashville last week. There was a blue collar excitement to the event. Accounting had an industrial engineering flavor with focus on efficiency and waste. HCM was about finding young talent who don't mind hats […]
Posted in Featured Posts, Technology / Software | Tagged Cloud Computing, erp, Industry Commentary, Manufacturing, Plex, PowerPlex, SaaS
By Vinnie Mirchandani on June 23, 2014
When you get two ex-accountants together, talk invariably turns to numbers. Dennis Howlett and I spent some time at the Plex conference a week ago and in discussing the book on SAP  I am working on he advised me: "watch your numbers" It's good advice and I have reached out to more analysts for data […]
Posted in Business, Featured Posts | Tagged Ariba, Gross World Product, Plex, sap
By R "Ray" Wang on June 19, 2014
Plex Plays A Key Role In The Digitalization Of Manufacturing Over 900 customers, partners, and Plex Systems gathered at the De Savo Conference Center on Michigan's West Coast of Grand Rapids for the 13th annual Plex Systems user event.  New features and a significant funding round book end the major announcements from the June 10th, […]
Posted in Business | Tagged 2014, Apps Strategy, CIO, Cloud, Cloud Computing, CoIT, Constellation Research, Digital Business, Digital Disruption, Digital Strategy, Digital Transformation, DigitalBiz, digitaltransformation, enterprise applications, enterprise apps, Enterprise apps strategy, enterprise software, event report, Internet of Things, Manufacturing, News Analysis, Plex, Plex Systems, R "Ray" Wang;, rwang0, Software Insider, SoftwareInsider, Technology Optimization, technology platforms, user event, user group event, user groups, vendor events, vendor strategy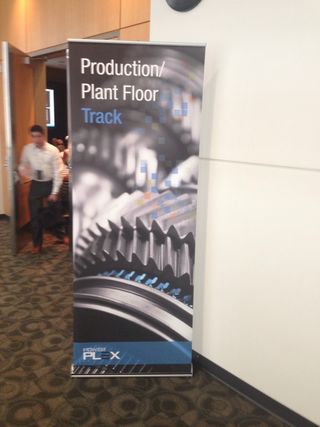 By Vinnie Mirchandani on June 12, 2014
"No stock footage here" Remarked Plex CEO Jason Blessing about the video about various shop floors at customer sites which kicked off his user conference, PowerPlex yesterday. Actually he need not have used any footage at all. He had 900 attendees in person representing 1,100 sites across 20 countries where the software helps with shop […]
Posted in Business, Featured Posts | Tagged erp, Kanban, Plex, Plex Systems, PowerPlex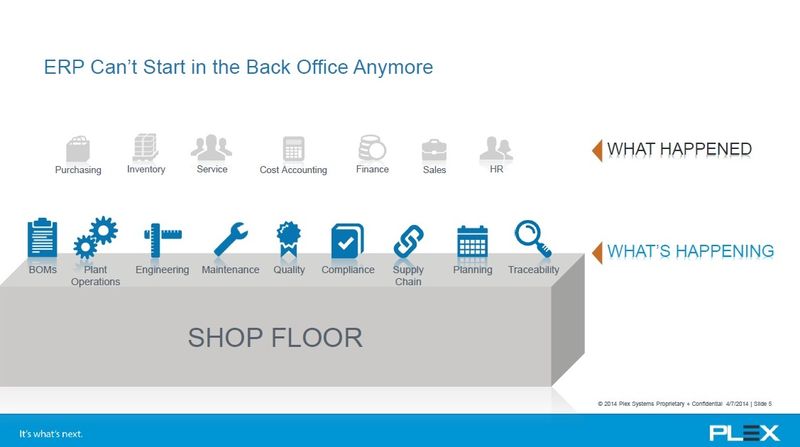 By Vinnie Mirchandani on April 9, 2014
The concept of 2 (or 3) Tier ERP is certainly not new. Platinum (now Epicor), J. D Edwards (now Oracle), and more recently NetSuite have for decades gone to large, typically multi-national companies and convinced them to adopt their software in plants and smaller subsidiaries while continuing with a D&B or SAP at HQ and […]
Posted in Business, Featured Posts, Technology / Software | Tagged 2-Tier ERP, Cloud ERP, erp, netsuite, Plex, Plex Systems, QAD, sap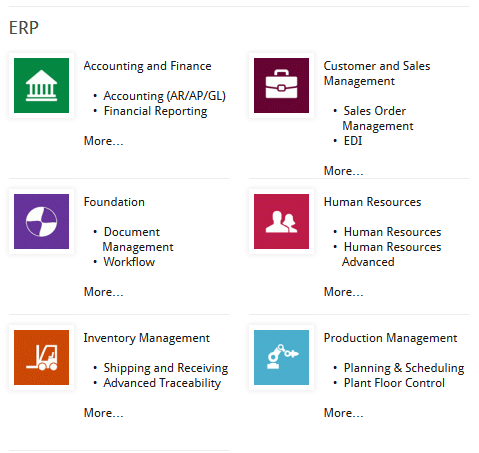 By Brian Sommer on April 2, 2014
Recent remarks by a Microsoft executive about cloud ERP didn't ring true. A little digging brings clarity around his claims.
Posted in Business, Featured Posts, Technology / Software | Tagged Cloud ERP, erp, kenandy, microsoft, netsuite, Plex, sap | 2 Responses
By Brian Sommer on January 31, 2013
I have written a number of times about Plex Software. They offer a cloud-based ERP solution that has sold quite well to manufacturers, especially those in the automotive industry. My initial interest in them was due to the size of their product offering (i.e., full ERP) and their multi-tenancy. Recently, the company has undertaken a […]
Posted in Business | Tagged Accel Partners, erp, PeopleSoft, Plex, Plex Systems
By Brian Sommer on June 8, 2012
Plex Online, a poster-child for cloud ERP, has been sold to Francisco Partners. What does this mean for customers, competitors and others?
Posted in Business | Tagged erp, Plex, Plex Online