By Dave Kellogg on June 15, 2017
People are people.  Sometimes they're conflict averse and just not comfortable saying certain things to their peers.  Sometimes they don't like them and are actively trying to undermine them. Sometimes they're in a completely functional relationship, but have been too darn busy to talk. So when this happens, how do you — as a manager […]
Posted in Startup Lessons | Tagged communications, end run, Entrepreneurship, group behavior, group dynamics, Management, Organization development, Politics, strategery
By Ross Mayfield on January 4, 2017
Tech innovation is killing jobs, not foreign scapegoats, and revolt after Trump will be Luddite The tech industry played an influential role in the outcome of the US Presidential election. Not just in providing the medium for Fake News and propaganda. The root cause is job destruction by Automation — that drove a base of dissatisfied […]
Posted in Featured Posts, Technology / Software, Trends & Concepts | Tagged automation, future of work, jobs, Politics, technology | 6 Responses
By Phil Fersht on November 7, 2016
It's time for a big reset. Investments at a huge level must be made in training and education, not handouts to people who've just lost interest in working anymore and like to complain the system is rigged against them.
Posted in Featured Posts, Trends & Concepts | Tagged autmomation, education, elections, future of work, Labor, millennials, Politics, reinvent, robotics, UBI, work ethics, workplace
By Denis Pombriant on October 31, 2016
This is going to be political but you won't be able to tell which side I'm on (if you choose to read on). You might ask, why on earth would I get involved even tangentially in politics right now and the simple answer is that it impacts CRM and I have a viewpoint. But as […]
Posted in Featured Posts, Trends & Concepts | Tagged Business agility, CRM, elections, marketing, Politics, rolling stones
By Denis Pombriant on March 11, 2016
This is delicate and I will be scrupulously neutral in these paragraphs so as to offend no one, but I thought it would be fun to attempt an interpretation of the current political climate from the perspective and sensibilities of CRM. Can this really work? You be the judge. This will be different from any […]
Posted in Trends & Concepts | Tagged CRM, election, matthew broderick, nathan lane, Politics

By Phil Fersht on August 3, 2012
Having petty stories, like this Infosys visa issue, being blown up in the media is only causing negative emotions and xenophobia to be stirred up needlessly in this year's political melting-pot. We operate in a global business climate these days, in case anyone hasn't noticed… it's time to embrace and compete, not resist and fall further behind.
Posted in Business, Featured Posts | Tagged B-1, b1, Business Process Outsourcing (BPO), Buyers' Sourcing Best Practices, Current Affairs, Enterprise Irregulars, Global Business Services, Immigration, Infosys, IT Outsourcing / IT Services, ITO, offshoring, Outsourcing and Politics, Outsourcing Vendors, Politics, Visa | 2 Responses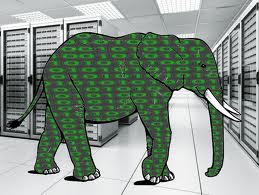 By Michael Fauscette on February 23, 2012
I had an interesting conversation with a journalist recently that made me think a bit more on the use of social data for decision support, the accuracy of socially generated big data and the ability to apply current technologies to turn that data into useful information. The topic was the potential to use socialytics in […]
Posted in Featured Posts, Technology / Software | Tagged analytics, Big Data, Politics, sentiment, socbiz, Social, Social Enterprise, social web, Twitter | 1 Response

By Ross Mayfield on December 19, 2011
Instead of constantly playing defense against congress, we should pass a Protect the Internet Bill. SOPA and PIPA are very dangerous symptoms of an underlying problem. Powerful embedded interests from the entertainment to the telecom lobby will continue to introduce legislation that threatens the net. Congress will continue to be driven by these interests and […]
Posted in Featured Posts, Trends & Concepts | Tagged Freedom of Speech, Freedom of the Press, netneutrality, Network neutrality, PIPA, Politics, SOPA, United States Congress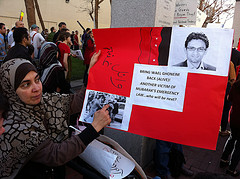 By Ross Mayfield on February 16, 2011
As we watch the most incredible of events unfold in the Middle East, we certainly don't know how they will conclude and it may take longer to understand them. Social Media, nay, the Internet, didn't cause the revolution in Egypt. They underlying cause is more likely ineffective and unjust totalitarian rule. We can dismiss how […]
Posted in Trends & Concepts | Tagged egypt, Hosni Mubarak, Middle East, Politics, rants, revolution, United States, Wikileaks | 1 Response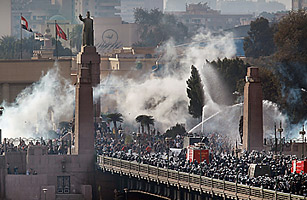 By Phil Fersht on January 31, 2011
When the first response of the government, in times of political crisis, is to shut down the Web, this has a massive impact on the nation's global sourcing infrastructure to support global businesses.
Posted in Business, Featured Posts | Tagged BPO, China, Current Affairs, egypt, Enterprise Irregulars, Global sourcing, IT Outsourcing / IT Services, itida, Outsourcing, Politics, social networking, Sourcing Best Practises, Sourcing Locations, supply chain, The Future of Outsourcing