By Vinnie Mirchandani on December 19, 2014
Amazon has  SAP Nation on the Kindle and in softcover. Over the next few weeks the book will be available in other print and eBook formats. As I have done with my other books, I plan to excerpt here about 10% of the book over the next several weeks for my blog readers. Here is […]
Posted in Business | Tagged AstraZeneca, bp, e-book, Flextronics, kenandy, sap, SAP AG, SAP Nation, workday | 1 Response

By Vinnie Mirchandani on November 7, 2014
Howard Street in San Francisco on Tuesday morning looked different. The tarmac was visible and cars were actually using it. Outside Moscone Center, a local folk rock band, Blind Willies was playing. Excellent, but nowhere near the brand recognition of say, Aerosmtih or Will.i.am. Inside Moscone, the rooms had plenty of empty seats. Welcome to […]
Posted in Business, Featured Posts, Technology / Software | Tagged #wdayrising, conferences, customer relationship management, Moscone Center, salesforce.com, San Francisco, workday, Workday Rising

By Vinnie Mirchandani on September 24, 2014
In 2009, I wrote a blog about Parker Harris, the co-founder of Salesforce.com titled The Loneliness of a Pioneer. I wrote "..in some ways he wishes the larger vendors would be there today. There are common engineering and plumbing challenges every competitor hits which are useful to share experiences around.  It would be good for the […]
Posted in Business, Featured Posts | Tagged #wday, Aneel Bhusri, Parker Harris, PeopleSoft, salesforce.com, workday, Workday Tech Summit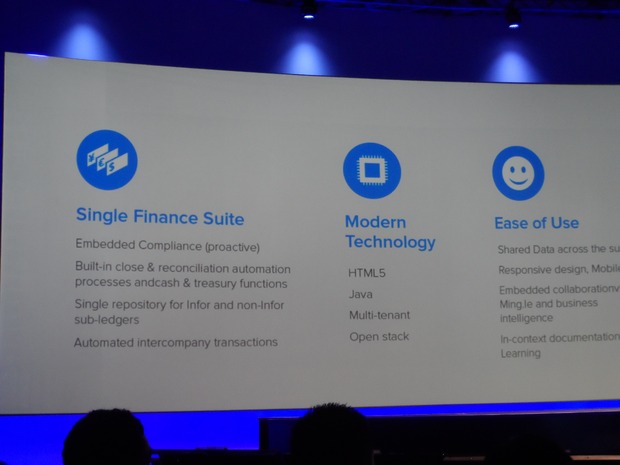 By Brian Sommer on September 24, 2014
Infor's suite of high-end cloud financial software products include a new user interface, in-memory database technology and more. CloudSuite signals a major shift in the application space. Will CIOs bite?
Posted in Featured Posts, Technology / Software | Tagged Charles Phillips, Cloud Computing, Cloud ERP, CloudSuite Financial, erp, Infor, netsuite, sap, workday

By Vinnie Mirchandani on September 11, 2014
Starting next week I will get briefings from a wide range of enterprise players – Infor, Workday, Oracle, Rimini, Salesforce and Microsoft among them. Conference season is in full swing. I have not been so excited in a long time. The reason is I feel a thaw in the enterprise market. My SAP Economy book […]
Posted in Technology / Software | Tagged HANA, microsoft, Rimini, sap, SAP Hana, workday

By Michael Krigsman on August 27, 2014
CEO Charles Phillips explains why his enterprise software company has cultivated design as a core strategic competency.
Posted in Featured Posts, Technology / Software | Tagged Charles Phillips, design, erp, Infor, Infor Global Solutions, workday | 2 Responses

By Dave Kellogg on May 15, 2014
While I did my own post on the Box S-1, I also noticed that fellow CEO blogger, Tien Tzuo of Zuora, had done a post of his own with the catchy title These Numbers Show That Box CEO Aaron Levie is a Genius.  I saw the post, clipped it to Evernote, and I decided to read […]
Posted in Business, Featured Posts | Tagged aaron levie, Box, BoxHQ, IPO, SaaS, salesforce.com, workday, Zuora

By Brian Sommer on May 8, 2014
Twice in my career, I've hired Connie Laughlin. She's a great HR and Resource Management executive. Interestingly, her last employer has had to downsize and now she's on the other side of the fence. Instead of hiring others, she's the one looking for a job. And, she's noticed something I've heard a lot about lately: […]
Posted in Business | Tagged Cover letter, hiring, HR, Human resources, recruiting, recruitment, Résumé, workday

By Michael Krigsman on May 7, 2014
Historically, ERP software has been uninteresting and stodgy, the playground of a few dominant on-premise players. Today, a variety of innovative vendors have taken hold in this market, pushing ERP into the cloud while attempting to pull business away from large companies like SAP and Oracle. Some examples among many: FinancialForce announced a $50 million investment […]
Posted in Featured Posts, Technology / Software | Tagged Epicor, erp, microsoft, workday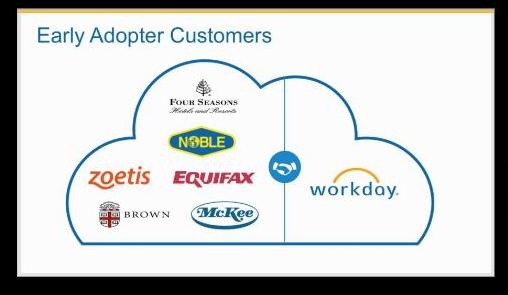 By Vinnie Mirchandani on May 7, 2014
We are still a long ways from where the Apple CEO shows off a new product and the supply chain and partners have long been working on it and several million units and related apps are delivered to customers within weeks. In enterprise world we still have way too much "vaporware" – product announcements followed […]
Posted in Business | Tagged #wday, apple, recruiting, workday